Expensive drugs are costing you – even if you're not taking one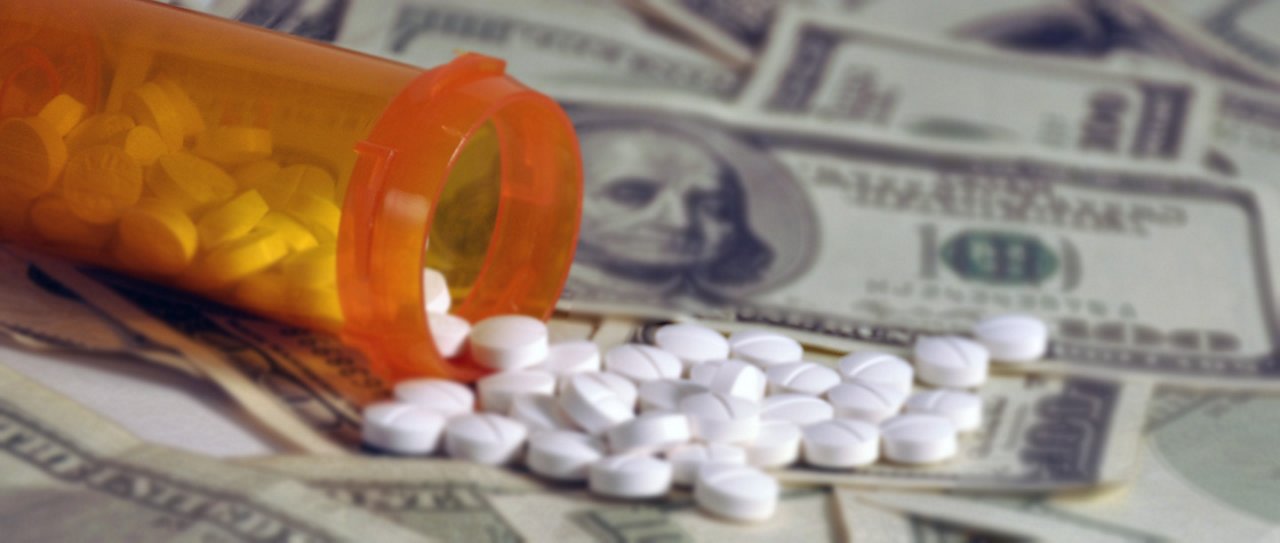 If you've been reading the news lately, you've probably heard about specialty drugs. And more often than not, the news coverage is about how much those drugs cost.
What's the big deal about specialty drugs? If you're not taking one, do you have to care about how much they cost? Unfortunately, yes, you do. We all do. Let's take a minute to find out why we should all be concerned about the prices of these medicines. 

What are specialty drugs?
Specialty drugs are prescription medicines that treat chronic or complex health problems. These are generally taken for months or even years at a time. These drugs are often administered via injection or infusion, and can require refrigeration for storage. They tend to be more expensive than traditional prescription drugs. They typically costing more than $1,000 per month.
How much is America spending on specialty drugs?
Plenty. Spending on all medications hit an all-time high in the US in 2015, totaling $425 billion. And spending on specialty drugs is one of the fastest-growing costs in all of health care. In 2015, specialty drug spending rose nearly 22 percent in the US – to a total of $151 billion. That's nearly double what our nation spent on specialty drugs in 2010. Where else but in health care can prices double in five years?   
Closer to home, the story is no different. In 2016, Blue Cross and Blue Shield of North Carolina spent more than $1.4 billion for specialty drugs between our commercial and Medicare members. And among our Affordable Care Act (ACA) members, nearly 40 cents of every dollar we spend on prescription medications is for specialty drugs. ACA members' drug costs for all medicines are 40% higher than our group-insured members – and ACA members' specialty costs are 90% higher. 

When specialty drugs first arrived on the health care scene about 20 years ago, they were used to treat rare genetic conditions. Today, they are increasingly being prescribed for more traditional chronic diseases. This accounts for a significant upward spike in usage. Not only are prices for these drugs rising, but now more people are using them. This results in higher insurance premiums to cover the costs.

What does this all mean for insurance premiums?
The prices of specialty drugs are rocketing skyward, and they're taking insurance premiums – and the consumers who pay them – along for the ride. In fact, in 2013, the average annual retail cost of a specialty drug was higher than the median U.S. household income. One year of prescriptions for a single specialty drug averages more than $53,000.
Insurance premiums are based primarily on the cost and use of health care and drugs. And in this country, we're using more of both – increasing the demand for ever-more-expensive treatments.

A study published in the New England Journal of Medicine found that if just 5 percent of middle-aged Americans with high cholesterol used a specialty drug, insurance premiums – for everyone in the insurance pool – would increase by $124. The impact of these costs is very real for consumers.

What are some of the more expensive specialty drugs?
The poster child for ultra-expensive specialty drugs is Sovaldi, a drug used to treat Hepatitis C. On the plus side, Sovaldi cures nearly every Hepatitis C patient who takes it. Not surprisingly, that cure comes at a steep cost: a round of Sovaldi treatment is 84 pills at a cost of $1,000 per pill. It's true that the development of this life-saving medicine has been miraculous to sufferers of Hepatitis C. But we live in a world where miracles often come with a hefty price tag.
Sovaldi is just one among many expensive specialty drugs. The monthly prices for rheumatoid arthritis medicines are also pretty steep; Humira ($3,890) and Enbrel ($3,674) are two drugs you've probably seen advertised on television. Stelara, used to treat psoriasis, is another darling of TV ads, with a monthly price tag of more than $11,000.

And it's no surprise that cancer drugs are getting more expensive all the time, too. Gleevec, used to treat a rare form of leukemia, cost $26,400 per year when it was released in 2001; by 2016, a year's worth of Gleevec had climbed to more than $120,000. What changed during those 15 years to justify that price hike? It's a good question.

What can consumers do about all this?
Talk to your doctor about all of your medication options. There may be cheaper alternatives to the brand-name drugs you see advertised on TV.
Choose a health plan that covers the medicines you take. Bear in mind that high-deductible plans may offer a lower monthly premium, but you may have higher out-of-pocket costs.
Learn more about the costs of health care treatments and medicines.  
If you are a member, you can use Blue Connect, our online member portal, to comparison shop drug prices and find alternative medications.
Browse related articles
© 2023 Blue Cross and Blue Shield of North Carolina. ®, SM Marks of the Blue Cross and Blue Shield Association, an association of independent Blue Cross and Blue Shield plans. All other marks and names are property of their respective owners. Blue Cross and Blue Shield of North Carolina is an independent licensee of the Blue Cross and Blue Shield Association.