Discover how the right mental health care can help you live a happier life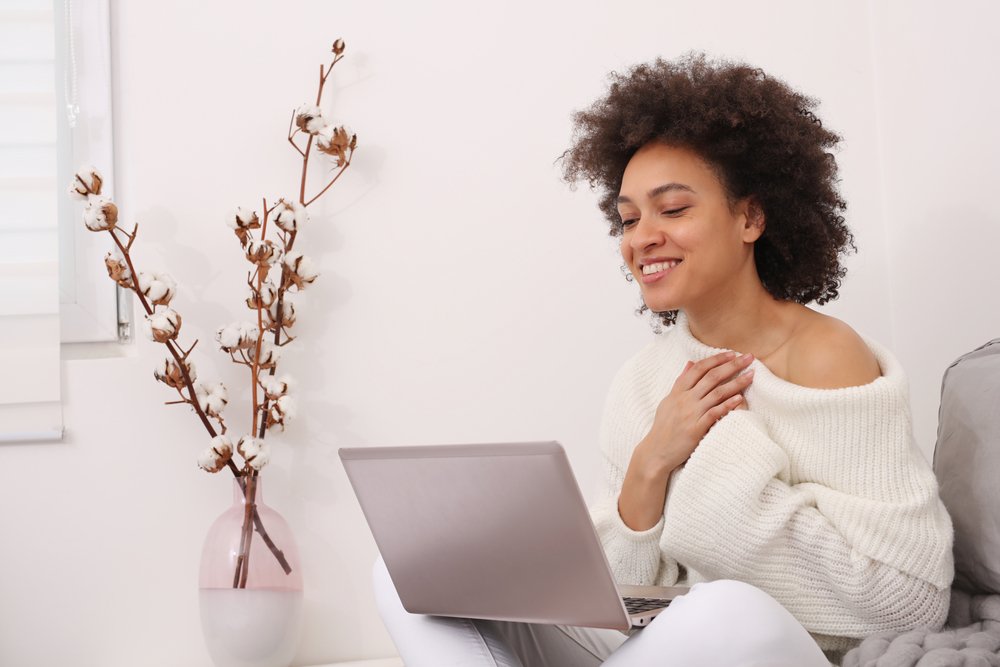 The world today is full of social, economic and political uncertainty and dismay – and as a result, many Americans are experiencing high levels of stress, anxiety and depression. You may be considering mental health services yourself.
According to the American Psychological Association, more than a quarter (27%) of adults responding to a 2022 survey said they are so stressed that they can't function most days. And 76% said they experienced stress-related symptoms in the last month, including headaches (38%), fatigue (35%), nervousness or anxiousness (34%), and sadness or depression (33%).
Mental health issues can affect anyone, at any time, and continued stress carries an increased risk of negative physical health effects. Fortunately, medical insurance plans can help provide affordable access to support. It's important to seek mental health services proactively, caring for your mind just as you would any other aspect of your health.
Blue Cross and Blue Shield of North Carolina (Blue Cross NC) has resources to get you the care you need. Mental health care often comes in two forms: behavioral care services – including therapy and medication – and wellness programs, which help address diet, exercise, mindfulness and other lifestyle choices. For the best results, it's important to consider how both approaches can contribute to your holistic well-being.
Let's explore how you can save money and get the help you need by leveraging your insurance benefits.
Access a range of mental health services
Behavioral health services have expanded greatly in recent years, giving you more access to providers both in person and online. It can be intimidating to consider therapy or another form of mental health care when you've never done it before, but doing some research about potential treatments, and talking about them with your primary care physician or a trusted friend, can help alleviate that hesitation.
You can choose from many types of providers depending on your unique needs, including psychologists, psychiatrists, counselors and licensed therapists. Individual providers often have different specialties, such as trauma, anxiety, attention deficit disorder, depression, adolescent mental health, LGBTQ+ concerns and other issues.
It's important to find a provider in your health insurance network to save money. Contact your insurance provider, search a provider directory online or call a behavioral health office near you to find out if they're in your network. An in-network provider bills based on an agreement with your insurance company, so you'll pay much less than seeing an out-of-network provider, typically in the form of a co-pay.
Blue Cross NC members can log in to Blue Connect℠ and fill out a mental health referral form. Look for "behavioral health support" under the "wellness" category and click into "care navigation." After completing the form, a care navigator will contact you to help you find a provider or resources to meet your needs. Sometimes, you may have to try a few providers until you find one that aligns with your needs and expectations. Blue Cross NC care navigators will help make sure you find the right therapist or psychiatrist for long-term support. Care Navigation services are available to members of all ages, from children to geriatric members.
Engage in holistic wellness programs
Your physical and mental health are closely related. Those with mental health issues – even if they feel it's "just" stress at work – are at higher risk of developing serious health problems. From headaches to heart disease, poor mental health can cause physical health issues to worsen. And, in turn, when you feel poorly physically, your mental health can decline, as well.
Therefore, any efforts to improve your mind should also consider your body. If your employer offers a wellness program or on-site exercise classes, you can opt in. You can join a local gym or go on weekly runs with a friend or neighbor to keep each other accountable. You can also take advantage of wellness resources through your health insurance.
Whether you join an existing wellness program or develop your own, you should incorporate mindfulness and meditation to support stress management, daily physical activity, healthy eating habits and good sleep hygiene.
Blue Cross NC members1 can get started with the Blue365 program. It's free to enroll, and you'll get discounts on gym memberships, meal services, dental and vision care, and fitness equipment and even sneakers. You can also start right away if you live near a Blue Cross NC Retail Center, which offers free group fitness classes, health education and nutrition services.
Put your mental health first
It's easy to put off mental health care. You may think that you don't have enough time or it's too expensive. Perhaps you think it's simply "not that bad" and can just push through. But with more virtual options for meeting with providers, health insurance coverage for medications and other behavioral care, and wellness programs and discounts to adjust your daily routine for the better, it's easier than ever to access the mental health services you need. You deserve to feel better.
Browse related articles
Disclosures:
Effective March 15, 2023, Care Navigation applies to our Commercial (Large and Small Groups), Individual, Affordable Care Act, Administrative Services Only, State Health Plan, Grandfathered plans, and Federal Employee Program (FEP) members. Medicare Advantage members can utilize our Care Navigation Services. Healthy Blue and Experience Health members will be directed to resources who can assist them with their behavioral health needs.
© 2023 Blue Cross and Blue Shield of North Carolina. ®, SM Marks of the Blue Cross and Blue Shield Association, an association of independent Blue Cross and Blue Shield plans. All other marks and names are property of their respective owners. Blue Cross and Blue Shield of North Carolina is an independent licensee of the Blue Cross and Blue Shield Association.