Connecting with the right care for mental health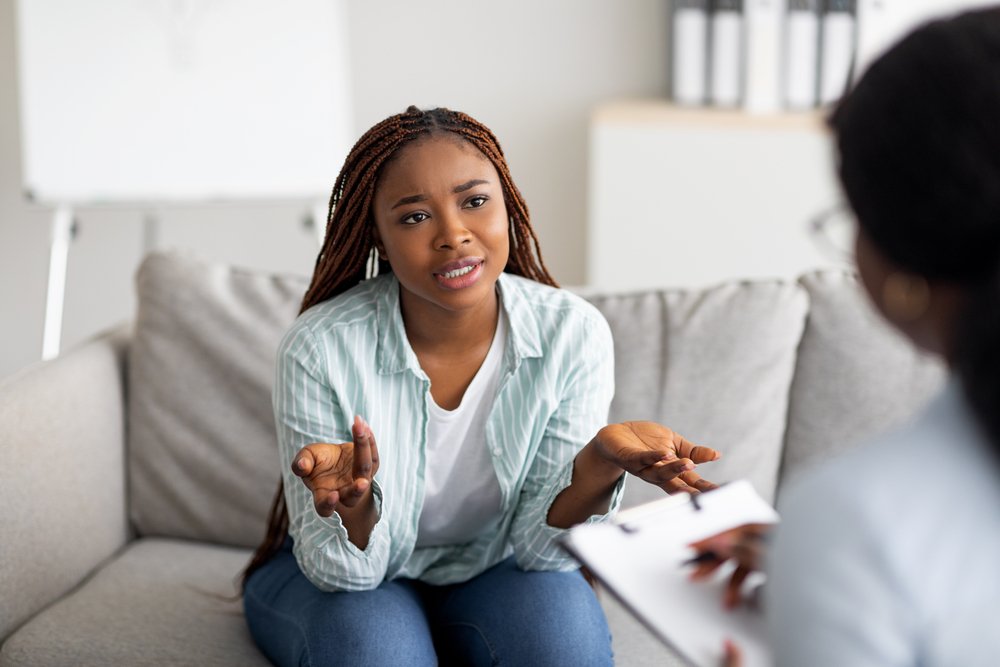 This post was co-written by Ish Bhalla and Winston Lane
---
Mental health conditions are different for everybody. For some, they show up as periodic moments of stress and anxiety. For others, they can take the form of a crisis. And then there are those for whom mental health is a struggle they live with every day.

Figuring out where you "fit" on the spectrum of mental health is not always easy. But, the first step to finding a solution is to shake off the shame and stigma associated with mental health – because you are far from alone.
According to NIMH, 57.8 million people live with a mental illness in the U.S. In North Carolina, one in four adults have reported symptoms of anxiety or depression.
If you or a loved one needs help, but you aren't sure where to start, we've got you covered. Here are some guidelines to help you identify signs of a mental health issue and find the right resources to help you feel your best.
Physical Signs of a Mental Health Problem:
Feeling tired, low energy
Difficulty sleeping / sleep changes
Appetite changes
Decline in personal care/hygiene
Odd or uncharacteristic behavior
Emotional Signs of a Mental Health Problem:
Feeling sad
Excessive fears or worries
Withdrawal from friends or previously enjoyed activities
Difficulty with regular tasks, changes in grades/work performance
Anger or irritability
1. Anxious, depressed or both
There are varying degrees and reasons for anxiety and depression. They can be born out of work stresses, personal relationships, or traumatic experiences. They can be the result of a symptom of an underlying health issue or simply exist for reasons we can't explain.
There are varying degrees and reasons for anxiety and depression. They can be born out of work stresses, personal relationships, or traumatic experiences. They can be the result of a symptom of an underlying health issue or simply exist for reasons we can't explain.
Here are a few lifestyle changes that help ease feelings of anxiety and / or depression:
Using guided meditation apps
Exercising regularly
Practicing deep breathing and grounding techniques
Connecting to nature
Making plans with friends (even when you don't feel like it)
When that's not enough, it may be time to schedule an appointment with a mental health professional. Recommendations from friends and family, or referrals from primary care doctors, can be a great way to start your search. Mental wellness is a journey, so never stop exploring your options.
The National Alliance on Mental Illness (NAMI) HelpLine is a free, nationwide peer-support service providing information, referrals and support to people living with a mental health condition, their family members and caregivers and providers. Call 800-950-NAMI (800-950-6264) or text 62640.
NAMI NC is specific to North Carolina and provides information and a compassionate ear, Monday through Friday 8:30 a.m. to 5 p.m. Call 800-451-9682, text 919-999-6527 or email helpline@naminc.org.
Care Navigation services are available to Blue Cross and Blue Shield of North Carolina (Blue Cross NC) members

1

of all ages, from children to geriatric members. Blue Cross NC members can log in to Blue Connect℠ and fill out a mental health referral form. Look for "behavioral health support" under the "wellness" category and click "care navigation." Care navigators will then contact you after you complete your form to help you find a provider or resources to meet your needs. Sometimes, you may have to try a few providers until you find one that aligns with your needs and expectations. Blue Cross NC care navigators will help make sure you find the right therapist or psychiatrist for long-term support.
Social relationships are so vital that you can become physically and emotionally ill without them. The US Surgeon General issued an advisory in 2023 on the threat of the loneliness epidemic – citing health risks on par with smoking.
For older populations in North Carolina, the impact of loneliness is profound. Older people are more likely to live alone or have experienced the loss of family and friends. Research has consistently demonstrated a link between loneliness and higher mortality rates and dementia.
Here are some resources for how to stay connected to others for greater happiness, health and self-esteem:
3. In distress or suicidal
In North Carolina, 1,448 people died by suicide in 2021. If you, or someone you know, is thinking about suicide or facing a life-threatening crisis, immediately call 911 and ask to speak with a Crisis Intervention Teams (CIT) officer who can quickly step in to assist.
Kids are particularly at risk for suicide. It is now the leading cause of death among youth ages 10 to 14 in North Carolina. Suicidal thoughts and tendencies emerge during moments of extreme stress and hopelessness, so it's absolutely critical to find support before tragedy strikes.
Here are some places where you can get help:
Anyone can be affected by Post-Traumatic Stress Disorder (PTSD), but it is especially prevalent in the military community. 720,000 veterans currently call North Carolina home, and the transition to civilian life can be extremely difficult for some. According to the Wounded Warrior Project, one in three veterans lives with PTSD.
PTSD symptoms include:
Re-experiencing trauma through flashbacks and bad dreams
Avoiding thoughts, people, places or activities that serve as reminders
Having heightened emotional reactions, especially when startled or stressed
Finding it difficult to sleep
Experiencing negative thoughts and feelings of guilt
Losing interest in hobbies
Stress and trauma from combat can leave emotional scars, but there are ways to heal. Here are mental health resources for veterans:
Resources for those who are uninsured or covered by Medicaid
Resources for Blue Cross NC members seeking mental health support
Log on to our MyStrength app for a comprehensive program to relieve stress and depression, ease sleep and more.
Locate an in-network mental health provider by logging into Blue Connect
Use Headway to schedule an appointment with an in-network mental health provider online, for either virtual or in-person appointments.
Find support for the transition back home from an inpatient admission for a mental health crisis through our Hospital to Home (H2H) program.
Call our Nurse Navigators to help you find and book the right services or providers. They can be reached at 800-755-0798.
Peace of mind for all North Carolinians
At Blue Cross NC, we believe high-quality mental health services should be available to all. We are working across all 100 counties, at the local and state level, to expand whole-person care and build a stronger, healthier NC.
Browse related articles
Disclosures:
Effective March 15, 2023, Care Navigation applies to our: Commercial (Large and Small Groups, Individual, Affordable Care Act, Administrative Services Only, State Health Plan, Grandfathered plans, and Federal Employee Program (FEP) members.

Medicare Advantage members: These members can utilize the Care Navigation Services.

Healthy Blue and Experience Health members will be directed to resources who can assist them with their behavioral health needs.
© 2023 Blue Cross and Blue Shield of North Carolina. ®, SM Marks of the Blue Cross and Blue Shield Association, an association of independent Blue Cross and Blue Shield plans. All other marks and names are property of their respective owners. Blue Cross and Blue Shield of North Carolina is an independent licensee of the Blue Cross and Blue Shield Association.