Adolescent girls say they feel hopeless. We need to listen to what they're telling us.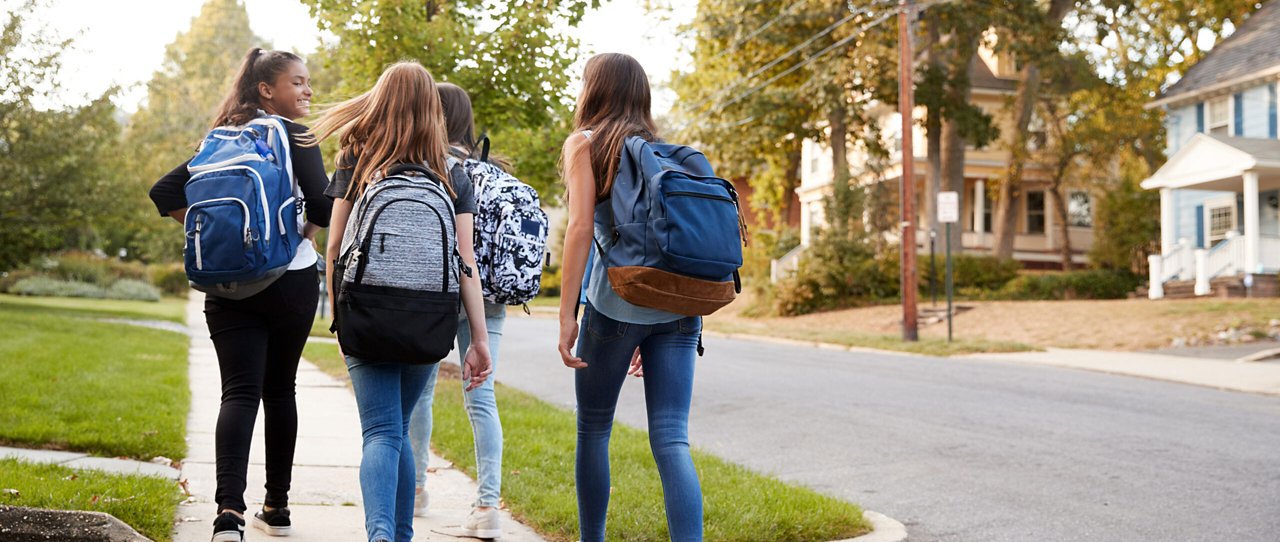 Earlier this year, the Centers for Disease Control (CDC) rolled out a new report on the mental health of adolescent girls. The findings should have sparked an impassioned nationwide dialogue. People are certainly talking about the report, but given the stark findings, the conversation has been surprisingly low-key, and that's tragic. Here's what concerns me.
In 2021, more than half (57%) of teen girls felt persistently sad or hopeless. The report makes it clear that boys also face increasing mental health challenges, but girls are nearly twice as likely to experience feelings of unrelenting despair.

These are just a few of the unsettling details:

Nearly 1 in 3 (30%) seriously considered attempting suicide—up nearly 60% from a decade ago.

1 in 5 (18%) experienced sexual violence in the past year—up 20% since 2017, when the CDC started monitoring this measure.
More than 1 in 10 (14%) had been forced to have sex—up 27% since 2019 and the first increase since the CDC began tracking this.
Here in North Carolina, the recently released 2023 NC Child Health Report Card (PDF) shows that children and adolescents in our state are on a parallel track with their peers nationally: "In 2020, an unprecedented 67 children ages 0-18 died by suicide in North Carolina."
Despite the growing number of adolescents who would benefit from mental health care, more than half of all American teenagers experiencing mental illness or recovering from personal trauma do not get the support they need.

The relatively muted response to this latest news could be because so many Americans are at least generally aware of the nation's growing mental health crisis yet feel powerless. But we can't let the breadth of the problem numb us to the specifics of how it impacts different populations in different ways. If anything, the health care field, community leaders, educators and families should rally around these realities to underscore the urgency of taking action on multiple fronts.

Addressing these problems requires a multifaceted approach from entire communities. As a company dedicated to the health and well-being of all North Carolinians, Blue Cross NC is integral to our community and committed to doing our part. Here are three ways we are thinking more broadly about how to create a health care system that is both more available and more responsive to adolescent needs.

Expanding Access in Creative Ways

Provider availability is probably the first thing that comes to mind when people start thinking about strengthening childhood and adolescent well-being.
Here in North Carolina, nearly all our 100 counties are classified as mental heath professional shortage areas. More than half (PDF) don't even have one psychiatrist who specializes in child and adolescent care. Young people in our state can't follow through on even the strongest motivations to find the mental health support they need.
Blue Cross NC is making significant strides expanding our network for this kind of care. Our collaboration with Headway is focused on meeting the needs of children and adolescents, underserved communities and individuals across diverse racial and ethnic backgrounds. Our Behavioral Health Total Care Program will provide assistance with coordinated care for members with substance use disorder and or serious mental illness. This collaboration reaches members 12-years old and up, who are attributed to the program based on claims history.

We also have a dedicated team of Care Navigators who match members experiencing mental health needs with providers who can provide support, accept their insurance, and can see them in a timely manner. Some members of this team are specifically focused on child and adolescent members.

And, whether through our internal care management programs or through our Value-Based provider programs, we have prioritized integrating behavioral health and primary care, realizing that primary care providers are ideally positioned to identify individuals with unmet mental health needs and address these needs early before they escalate to a crisis.

Investing in the Whole Person

I suspect that many people naturally think about the ways mental well-being affects a person's physical health. But it's just as important that we think about how physical well-being ladders up to mental health. Blue Cross NC embraces a whole-person approach to care, which addresses both physical and mental health needs.
We've invested in playgrounds, greenways and park improvements and outdoor activities across the state because we understand kids need safe places to play. Study after study shows that increased physical activity doesn't just strengthen muscles …  it also promotes relaxation, minimizes anger, relieves anxiety, improves academic performance and more.

We understand that team sports can help children build social skills and stronger connections to their communities. We invest in community-based programs that help families overcome "pay-to-play" barriers to athletic activities, including Charlotte NC's Creative Player Foundation and the youth soccer academy affiliated with the Charlotte Independence professional team.

This complements the countless investments we have made to help young people and their families overcome barriers to other resources that are fundamental to good health, like food and safe housing.

Meeting Children and Adolescents Where They Are

I know the phrase "meet people where they are" has become something of a cliché, but when it comes to youth mental health and well-being, the research bears out the truth of the saying.
The CDC report explicitly singles out the importance taking advantage of the environment where kids spend the so much of their time – their schools:

"School-based activities can make a profound difference in the lives of teens with a relatively small infusion of support to schools. More than 95% of U.S. youth spend much of their daily lives in school. While their primary goal is academic learning, schools can take evidence-based steps to foster the knowledge, skills and support needed to help prevent and reduce the negative impact of violence and other trauma and improve mental health."

Last year, Blue Cross NC committed $2 million to support 11 community-based organizations working to expand pathways to mental health care in rural and underserved communities. One of the recipients was the Foundation for Health Leadership & Innovation (FHLI) to augment a fellows training program, which supports both licensed behavioral health specialists and graduate students interested in specializing in youth mental health. Program fellows serve children in various ways, including through school-based services.

The benefits of investing in school-based mental health supports extend beyond making care easier to access. My colleague Dr. Anuradha Rao-Patel has explored how working carefully with children and adolescents in their schools could minimize the stigma associated with mental health support. Imagine the possibilities ahead if targeted mental health support could become matters of routine for all students rather than matters of crisis management for some students; if children embrace at an early age the idea that good mental health is something every person must work toward, it could transform the way we think about well-being.

Enlisting the Whole Community

To feel despair and hopelessness is to lose faith in the future. No young person should have to experience such a crisis of faith, and yet, every day, a significant majority of our young girls do. When a person gets out of bed without hope, it can be hard to find the incentive to commit to school. To commit to friends and social obligations. To commit to their siblings or parents. To commit to their physical health.
To say the least, the February CDC report on adolescent mental health is effectively amplifying the voices of young people. We need to hear what they're telling us. If leaders in health care and in our communities don't band together with educators, faith leaders, and caregivers to address this challenge now, family well-being and community health will suffer. I'm optimistic that transformation of the health care system – so that it does a better job of serving young people and their families – is possible if we work together to build a robust arsenal of whole-person strategies and whole-community tactics.

Browse related articles
© 2023 Blue Cross and Blue Shield of North Carolina. ®, SM Marks of the Blue Cross and Blue Shield Association, an association of independent Blue Cross and Blue Shield plans. All other marks and names are property of their respective owners. Blue Cross and Blue Shield of North Carolina is an independent licensee of the Blue Cross and Blue Shield Association.