What it takes to put mental health resources within reach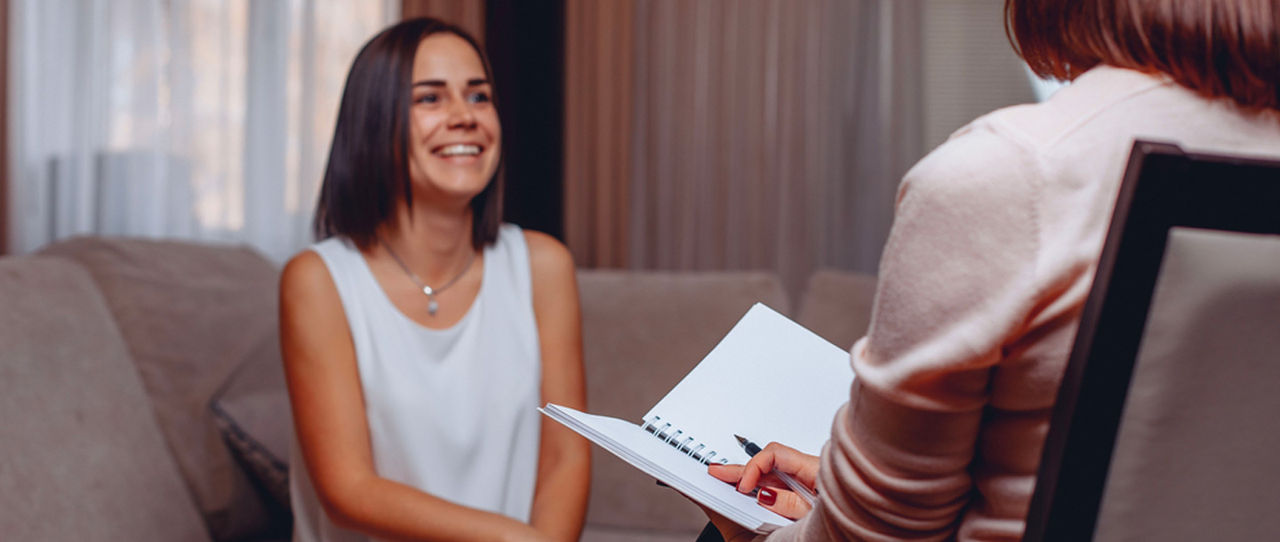 Anyone who's ever felt stranded trying to figure out incomprehensible bus schedules can understand that having public transportation nearby is no guarantee of access. Busses aren't usable if you can't grasp how the routes are mapped out or if the driver can't take you where or when you need to go. What if you can't afford a ticket? Or there's no convenient stop within walking distance? Do you hop on board if the busses are poorly maintained or feel unsafe?
Any one of these issues can make ridership more difficult for some – impossible for others. Accessibility depends on far more than nuts-and-bolts infrastructure. Services need to be user-friendly, and they need to provide a demonstrable value to everyone who might depend on them.
When it comes to health care, the patient experience is also a journey, unfolding through time and across multiple locations. It begins even before a person identifies a health care need, and it continues long after the delivery of care. At any point along the way, barriers can disrupt patient progress.

Improving access to this journey demands that every stakeholder in the industry take a broad view. Just as a well-oiled public transit system requires much more than a fleet of vehicles, our health care system needs more than provider offices. Growing networks in underserved areas addresses an important part of the access problem – but only part.

Our work at Blue Cross and Blue Shield of North Carolina (Blue Cross NC) to address access to mental health care is guided by an expansive understanding that every step along the way on the member journey must be easier to understand and more manageable.

Access begins with building awareness
There is no access without awareness – awareness of needs, awareness of opportunities, awareness of how to navigate America's complex health care system.
As others have observed, patient progress begins with their "ability to perceive." Do people know where to look for resources that can help with wellness and prevention? If they have concerns about their health, do they know where to turn for information about support? Do they understand how to utilize their insurance?

A person can't even ask for care unless they have two things: 1) a basic understanding of the importance of maintaining well-being, and 2) the ability to look for, receive and understand information (i.e., health literacy).

Unfortunately, socioeconomic and cultural factors frequently get in the way of both, including:

The digital divide, which makes it more difficult for many North Carolinians to find even the most basic information, such as the location and hours of the provider's office

Work and familial responsibilities that eat into the "free time" people need to track down health information
The glut of internet content, which mingles good information with bad and blurs the distinction between the two
A lack of trust rooted in the health care system's long history of racism and mistreatment of communities of color, and reinforced by first-hand experiences of implicit bias at the provider office
The cultural stigma attached to mental health care, which can discourage people from acknowledging need and seeking support
Poor communication from payers and providers, which can confuse or alienate those in need of help
Of course, these and other challenges impact virtually every health care field, but they are especially noticeable when it comes to care related to mental health and substance use.
Mental health care has historically been underutilized in the United States, especially among communities of color. As a whole, Americans simply don't have the same practice asking questions about our psychological well-being as we do about our physical health. This inexperience makes it even more difficult for many of us to begin our journey through mental health care.

This is one important reason why Blue Cross NC has committed to a statewide push to integrate mental health into primary care. Given that many of our members are unable to seek support for mental health needs, we're taking the care to them. We're working to make it easier for physicians to diagnose patients with underlying mental health conditions and substance use disorders and connect them with the right care at the right time.

This proactive approach can be especially important in the lives of children. Depression, anxiety and other mental health challenges can show themselves as early as age 3. Unfortunately, treatment often doesn't begin until well into adulthood – typically 6 to 23 years after symptoms first appear.

Unmet mental health needs will impact a lifetime, putting children at greater risk of academic and social challenges, and likely escalating into more serious mental illnesses. In fact, roughly half of all serious adult psychiatric disorders first appear during childhood or adolescence. If providers don't ask about a child's well-being, they won't know. Given the prevalence of depression and anxiety in adolescents and the fact that these are treatable conditions, screening should be a fundamental standard of care.

In the long run, this approach will also help destigmatize mental health care. Breaking down silos and making mental health care part of routine preventative care will help "normalize" it, underscoring the fact that mental health and physical health aren't separate needs – they are intertwined. There is just "health."

To be clear, raising awareness and building the "ability to perceive" also means empowering people to seek out information on their own, or with support from family, friends and community. That's why Blue Cross NC has supported resources like ATLAS®, available through Shatterproof. ATLAS provides reliable, validated information on SUD treatment options so that patients and their families can make more informed treatment choices based on facility locations, standardized quality data and patient-reported feedback.

Creating more opportunities for care delivery
Motivation alone doesn't lead to care. People also need opportunities to acquire care – facilities, resources and trained professionals within reach and available to help. This point might seem obvious; the availability of treatment options is probably what comes first to mind when people think of what "access" means.
Still, when it comes to the scarcity of mental health treatment options, few recognize the severity of the problem. Here in North Carolina, nearly every county in the state is considered a mental health professional shortage area (PDF), and more than half don't have a single psychiatrist specializing in child and adolescent care (PDF). Even though the pandemic has driven greater demand for mental health care, many North Carolinians don't have ample opportunity to follow through on even the strongest motivations to find support for their well-being.

As part of our effort to connect North Carolinians to the care they need, when they need it, we are collaborating with Headway to expand our network of behavioral health providers, with a particular focus on meeting the needs of underserved communities, children and adolescents, and individuals across diverse racial and ethnic backgrounds.

By putting mental health care within reach of families now, our collaboration with Headway will ensure that fewer children will experience greater, more complex challenges later because they delay treatment. Helping children take charge of the present is especially critical at this historical moment when the Centers for Disease Control and Prevention has warned of the growing youth mental health crisis: More than 4 in 10 teens report feeling "persistently sad or hopeless," and 1 in 5 saying they have contemplated suicide.

Opening doors to care isn't enough – not when so many people, young and old alike, have unmet transportation and other drivers of health needs that prevent them from walking through those open doors. True commitment to expanding access is also a commitment to creating more pathways.

Telehealth and digital tools can play a role in helping people get care where they are and when they need it. Our own data show an overwhelming demand for remote options for mental health care in the wake of the pandemic. Telehealth is here to stay, and many Americans are reaping its benefits. But, organizations need to factor in the digital divide, otherwise these tools will actually contribute to inequities instead of helping to address them.

Community-based organizations with deep knowledge of localized challenges and opportunities can be valuable partners in closing access gaps. Last year, Blue Cross NC committed more than $2 million to support 11 organizations across the state to improve access to quality, evidence-based behavioral health care services in rural and marginalized communities and in health professional shortage areas.

The diversity of initiatives supported by these investments underscores a fundamental fact: there's no one-size-fits-all solution when it comes to expanding opportunities. Expanding the health care system's capacity to meet surging demand for resources requires a multipronged approach: investing in growing provider networks, diversifying platforms for care delivery and collaborating with community-based partners to fortify reach in local areas.

Why quality is an access issue: performative vs. actual access
Finally, there needs to be a clear and guiding distinction between performative vs. actual access. Merely booking an appointment, or even having a new patient walk through the doorway of a clinic doesn't expand access. A patient doesn't have access to care unless they have access to quality care.
What experiences unfold in the provider office? Does the provider inspire trust and empathy so that the patient follows through on treatment options? Is there follow-up contact? Is it effective? Or, does the patient encounter bias? Do they receive communications that confuse or alienate? Anything – during or after an initial visit – that undermines the quality of the patient experience can dissuade them from following through on their treatment.

Ultimately, this is an access issue. Everyone should have access to evidence-based, culturally competent mental health care – and it's especially critical for individuals with complex needs. Among patients with severe mental health conditions who require inpatient or emergency services:

49% get a follow up visit within 7 days of leaving an inpatient psychiatric hospital

46% get a follow up visit within 7 days of leaving the emergency department for a mental health condition
Studies show that, for such patients, inconsistent care and irregular treatment can lead to serious complications. Frequently, mental health challenges make it difficult for them to maintain medicine schedules or healthy diets necessary for controlling comorbidities, such as diabetes or high blood pressure.
Without consistent access to quality treatment, these individuals are more likely to see a 10- to 20-year reduction in life expectancy. And, according to our own data, individuals with serious substance use disorder and mental health have total health care expenditures 3 to 5 times higher than members with mild to moderate mental health needs.

Our Behavioral Health Total Care Program will provide assistance with coordinated care for members with complex needs. We take a data-driven approach to identify members at risk and engages them before their challenges escalate to crisis-level. Similar efforts across the industry to promote proactive, coordinated care specifically tailored to address complex needs will ensure that some of the most vulnerable members of our society receive the support they need for a fulfilling, independent life.

Of course, health care representatives should also be more mindful of where there are more "routine" opportunities to improve everyday patient engagement, both during and after office visits. These can include communications strategies that prioritize inclusiveness, training to eliminate provider bias and other opportunities to promote a culture of trust and healing that will help close gaps in access.

Improving access along the continuum of care helps address cost
Our Behavioral Health Total Care Program captures how a targeted approach to care addresses one of the most significant barriers to access: cost.
Substance use disorder consistently is one of the most significant cost drivers for emergency department utilization. Spending on substance use residential treatment centers is a leading out-of-network cost driver for our fully insured commercial population – often these out-of-network providers can be predatory in marketing to members and in billing for unnecessary services without regard for member well-being.

Investing in resources that help members stick with proven, evidence-based treatment eases their personal out-of-pocket burdens, reduces the strain on emergency departments and helps control rising health care costs for everyone.

Our targeted approach to care doesn't just help those with complex needs. Blue Cross NC meets our members where they are across the continuum of health care need. By integrating behavioral health and physical care, we promote interventions that support members at risk for mental health disorders. Addressing risk factors and mild to moderate disorders before the escalate into crises reduces total medical expenses, especially for individuals with co-occurring physical and behavioral health disorders.

Studies have shown that costs are a significant barrier to mental health care, even among those who are insured. In fact, a 2019 survey found that cost was the most-reported reason why young adults do not seek mental health care. At a moment in time when the need for access to mental health care has soared, Blue Cross NC has committed to building out a portfolio of solutions designed to help North Carolinians get the level of care they need, when they need it.

Access from beginning to end of the patient journey
The need for mental health care isn't unique to a small subset of Americans. Mental health challenges impact people from all walks of life. Approximately 18% of US adults have a diagnosable mental disorder in a given year. Nearly a quarter of young adults in the US reached out for mental health care during the pandemic. And let's acknowledge that everyone has mental health. Some people need more levels of support than others, but we all must take steps to care for our well-being.
Unfortunately, many of us have difficulty on this journey toward better health. As a nation, we're doing a much better job discussing the urgent need (YouTube) to expand the system's capacity to address the mental health crisis. The work ahead should be guided by the understanding that helping people get started on their care journey isn't the end of the problem. We need to keep patients on route to better health and well-being, from beginning to end.

Browse related articles
© 2023 Blue Cross and Blue Shield of North Carolina. ®, SM Marks of the Blue Cross and Blue Shield Association, an association of independent Blue Cross and Blue Shield Plans. Blue Cross NC is an abbreviation for Blue Cross and Blue Shield of North Carolina. Blue Cross and Blue Shield of North Carolina is an independent licensee of the Blue Cross and Blue Shield Association.