"Can't you just do it for me? Just quit, Dad."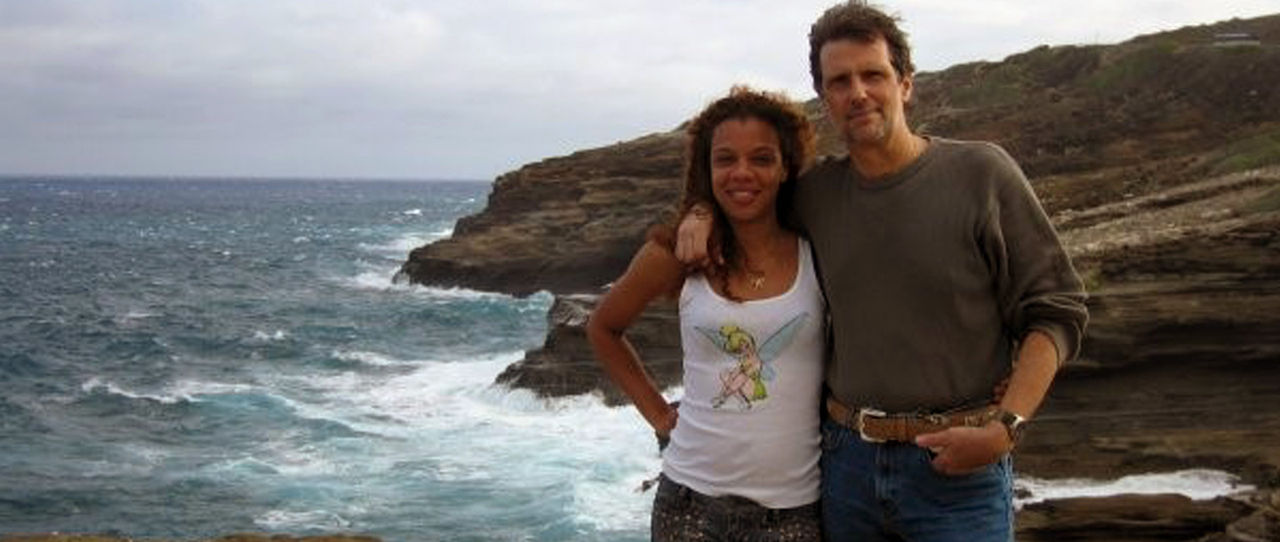 Earth Day has always been about respecting our shared planet promoting conservation. Many Americans point to the very first Earth Day on April 22, 1970, as the turning point from the casual destruction of the environment toward a more responsible stewardship of our world.
Earth Day is a day when we try to be more reflective, more conscious of our personal ability to leave Earth better or worse than we found it. For me, Earth Day makes me think about my father, whose birthday falls on that day. On Earth Day, I alternate between remembering his life and lamenting his early death.

Let me start by saying that my dad was a brilliant and talented man who passed on to me his reverence for nature and wildlife. He served in the Navy as a welder and worked on the famous gates of I'olani Palace in Honolulu, Hawaii. He worked with talented and ground-breaking welders at Klahm & Sons and helped restore the iconic gates on Robin Masters' estate in the 80's television hit, Magnum P.I.

My dad was a smart, generous and loving man. He was also an opioid addict.

Opioid epidemic is more than trendy buzz words
His struggles with opioids came long before the problem became a priority for lawmakers, TV commentators and the health care community. It was before there was a need for insurance companies like Blue Cross and Blue Shield of North Carolina to limit prescriptions of controlled substances and before Narcan saved lives in the street. In my father's lifetime, "opioids" was a word most people never used or even heard.
My father's struggle, as he once told me, began with a group of friends, post-Vietnam in Brooklyn, NY. When my dad was still a teenager, a few of his friends hanging out in Prospect Park tried heroin,  His battles continued until his fatal overdose on methadone in 2009.

When I was a child, my father seemed invincible to me. I think he even felt that way himself. He conquered colon cancer and must have felt equally confident that he could whip his dependence on methadone and Xanax.

But in the end, he was as mortal as we all are. He's not here to see his grandkids or talk politics. Sadly, I can't talk to him about how crazy American politics have gotten. He'd be pleased to see the recent progress in opioid addiction treatment and rehabilitation.

For many years, as the daughter of a parent struggling with addiction, I felt shame. The continual cycle of his binge/cleanup/binge/cleanup brought him unique challenges of emotional strain, homelessness, and poverty. Every stint of recovery brought with it hope and a promise that this time would be different.
I remember asking him, "Can't you just do it for me? Just quit, dad!" In my young mind, it seemed like a perfectly logical equation: If you loved us, you would just drop the habit and be a normal dad. Of course, drug addiction is more than just a simple habit.

As I got older I realized that opioid addiction doesn't obey the rules of logic. My dad always felt guilt and tried hard to leave drugs behind, but when prescription pills became popular, it was almost too easy for him to buy pills via mail order to keep his problem hidden from his doctors at the VA hospital.

In 2006, I visited Hawaii with hopes of living there full-time. I still consider Honolulu my home. Although I have lived in New York and now reside in North Carolina, my heart is in Hawaii. All of my best memories play like a film reel shot on the shores of the Hawaiian paradise.

Hawaii is also where my father died in 2009. It is a complicated tale, indeed – but one I feel is worth telling because many children share my experiences. A parent's addiction is not something to feel ashamed about. I guess people will always find a reason to judge. But, the goal of increased awareness and regulation is to prevent addiction and to hopefully stop an epidemic that is destroying families, towns, communities, and people.

I am lucky. My mom was a registered nurse (now retired) and she made a decent living. She divorced my dad, even though he was the love of her life and spared my brother and me from some of the uglier situations that drug abuse can bring to families. I've been lucky enough to live and learn in Asian and Hawaiian cultures. The experiences in Hawaii largely shape my ethos: 'respect the Aina' (land), 'love your Ohana' (family + friends) and 'show kindness and respect' to everyone you meet.
My dad encouraged learning at any age, reading, critical thinking and questioning – he challenged me to speak, write and seek. That has served me well over the years. My Dad would have been 65 this Earth Day. A card-carrying AARP member, a grandfather, a brother, an uncle, a son, maybe even retired.

There are days that I wish I could pick up the phone and ask him about the day's news cycle. I wish he could have benefited from the wave of proactive laws like the STOP Act or just from the increased awareness that drugs often interact dangerously.

My father's demons are not mine. I carry his emotionally complex legacy and a hyphenated last name and I love my life. But I am glad that the stigma of addiction is lifting – that's long overdue.

If you are struggling with an addiction or if your parent is abusing prescription drugs, please use our Find A Doctor tool to locate a provider. If you have questions, contact our customer service department by calling the number on the back of your ID card. There are resources to help and that is something that may have saved my dad's life – don't miss your chance at life!

Happy Earth Day-Birthday, Dad!

Browse related articles
© 2023 Blue Cross and Blue Shield of North Carolina. ®, SM Marks of the Blue Cross and Blue Shield Association, an association of independent Blue Cross and Blue Shield Plans. Blue Cross NC is an abbreviation for Blue Cross and Blue Shield of North Carolina. Blue Cross and Blue Shield of North Carolina is an independent licensee of the Blue Cross and Blue Shield Association.