Investing in our communities: Bettering health, lowering costs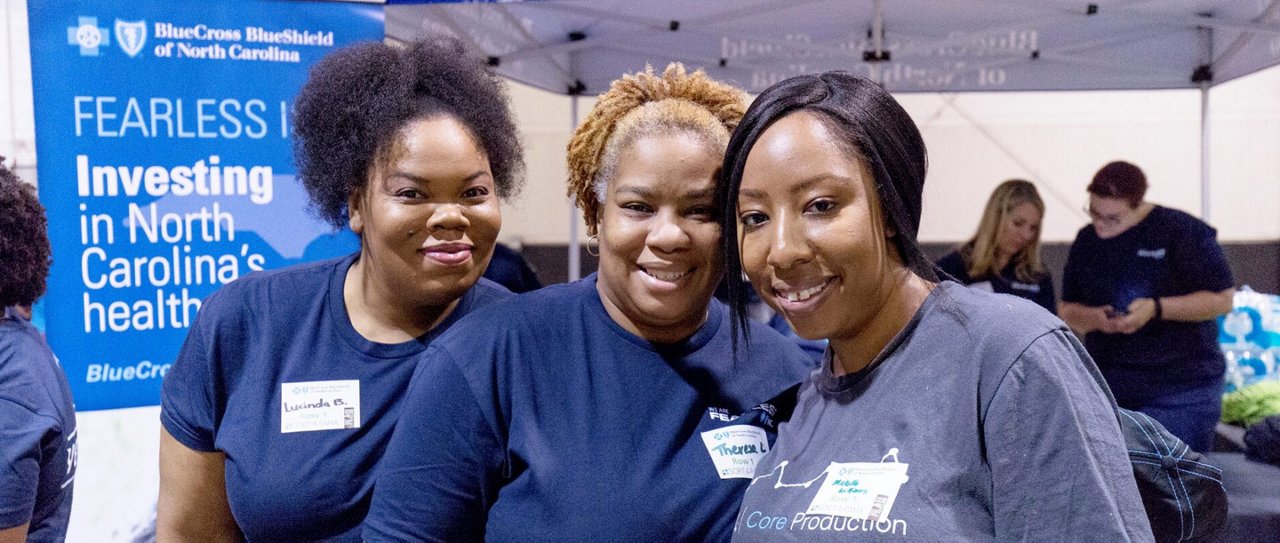 For the last 85 years, Blue Cross and Blue Shield of North Carolina has been serving the communities we call home. Our commitment to build a healthier North Carolina goes far beyond health insurance.
As a not-for-profit company, our goal is to change the course of health in this state. That means we must identify and address the challenges that prevent our neighbors from achieving the best health possible.

Providing for others fulfills a sense of purpose and personal responsibility. It's part of who we are as a company. Beyond that, transforming our communities for the better benefits us all – and results in lower premiums for everyone.

Through community investments, we partner with organizations across the state to mitigate key health risk factors that North Carolinians have struggled with for generations.
These factors, called drivers of health, include food security, access to quality education, safe housing and transportation. They can have a direct impact on our health – affecting us before we are born and lasting throughout our lives.

In fact, 53% of people say they are adversely impacted by at least one driver of health. More than half of us have an unmet need relating to social, economic or environmental factors.

This can result in lower quality of health and health care. What's more, it impacts health care costs for everyone. When these social needs are not met, they lead to more illness, emergency room visits and hospital admissions. These expenses are then reflected in health insurance premiums.

The economic case for investing in our communities
By focusing our community efforts on drivers of health, we can help remove barriers to basic needs such as food and shelter. This ultimately lowers costs for all our members.
For example, in North Carolina:

Every $1 spent on tobacco prevention saves up to $55 in tobacco-related health care costs

Every $1 spent on diabetes prevention programs saves $25.63 in health care costs
Every $1 spent on nurse home visits for newborns can save $3 in health care costs
Every $1 spent on community water fluoridation saves $38 in dental treatment costs
Every $1 spent on biking and walking trails saves nearly $3 in medical costs
Unfortunately, North Carolinians aren't as healthy as the rest of the nation. As a result, North Carolinians pay more for health care than people in healthier states. That's why investing in community initiatives and prevention programs reduces costs for everyone.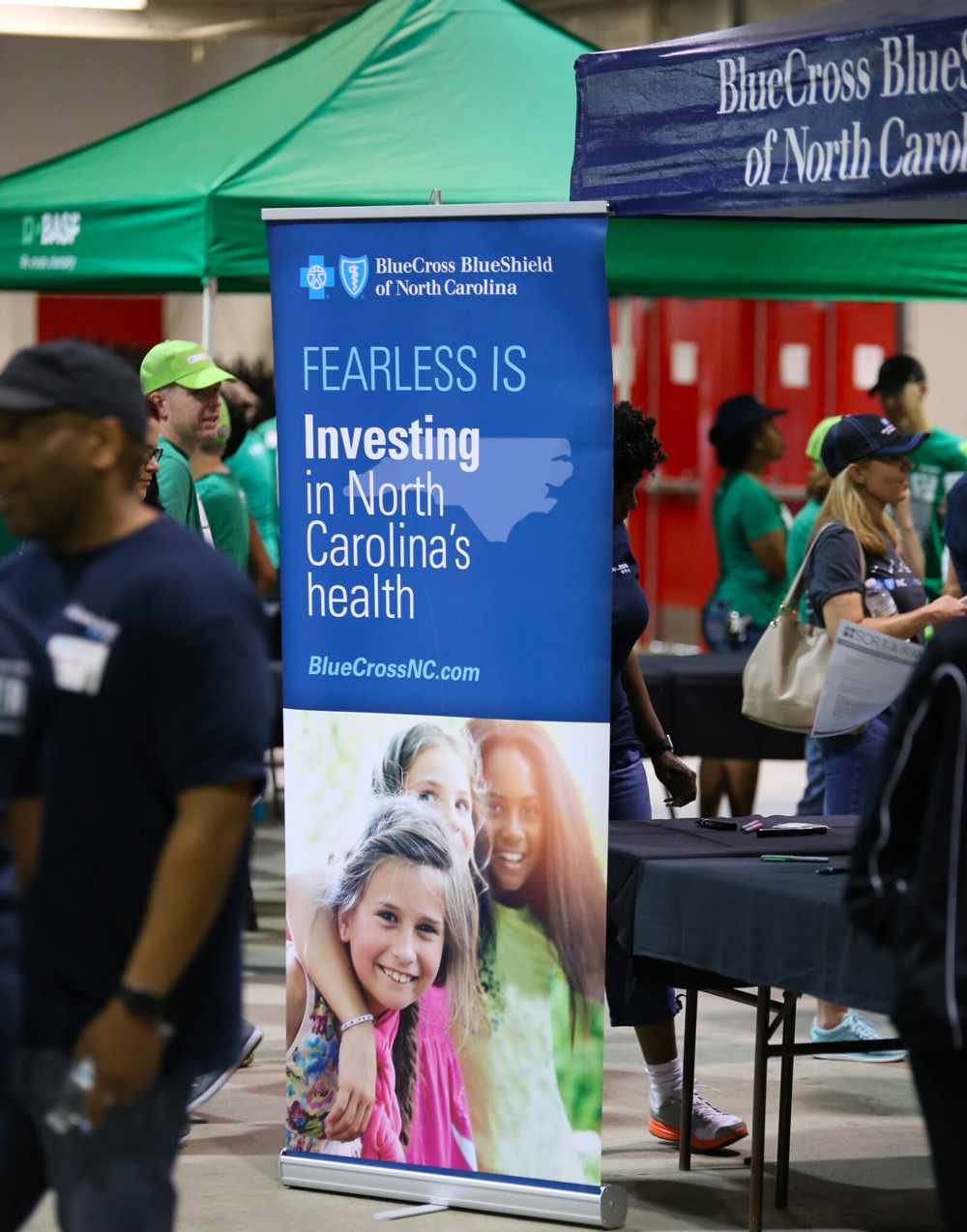 As part of Blue Cross NC's ongoing commitment to make NC healthier, we partner with nonprofits and organizations working to tackle our state's greatest health challenges.
This year, in response to the COVID-19 pandemic, we committed $5 million in support. That money goes toward organizations like Feeding the Carolinas and the American Red Cross, which are working on the frontlines to serve those most impacted.

These investments are helping North Carolinians in need now and lowering costs for you and your family in the future.
Browse related articles
© 2023 Blue Cross and Blue Shield of North Carolina. ®, SM Marks of the Blue Cross and Blue Shield Association, an association of independent Blue Cross and Blue Shield plans. All other marks and names are property of their respective owners. Blue Cross and Blue Shield of North Carolina is an independent licensee of the Blue Cross and Blue Shield Association.