Raleigh nonprofit turns houses into homes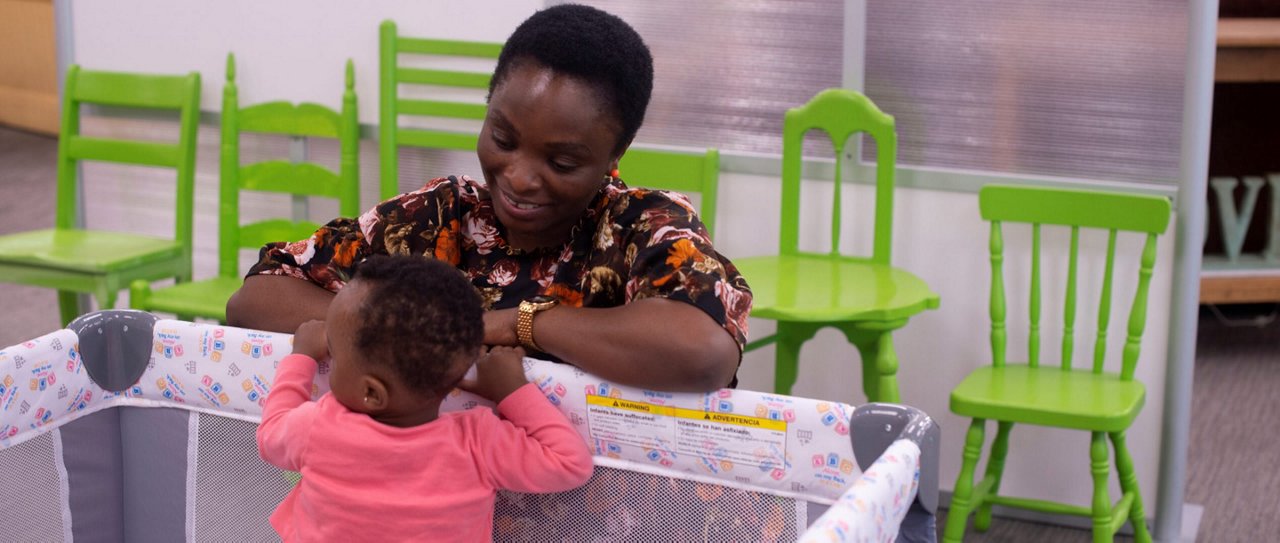 In Wake County, North Carolina, more than 6,000 children lack a bed of their own. That translates to nearly one child in every school classroom who sleeps on the floor, on a couch, or in a shared bed with other family members.
The Green Chair Project is intent on making a dent in that number.

"Housing is a roof over your head, but a home is something more than that," said Jackie Craig, co-founder and CEO of the Green Chair Project. "We help people furnish their houses with beds for all their children, kitchen tools to cook with, everything they need to live a healthy life and have a sustainable home."

What started in a closet – with Jackie and co-founder Beth Smoot realizing that had a lot of stuff they didn't need – has grown into a 32,000 square foot facility full of high quality, donated furnishings and goods for clients to choose from. Since 2010, the Green Chair Project has helped almost 12,000 people start fresh, including those fleeing domestic violence, coming out of homelessness, aging out of the foster care system, and rebuilding their lives after a fire or natural disaster.

Tracy Finnegan, a program lab manager with The Green Chair's Sweeter Dreams Beds program, said she takes pride in helping families create a home that supports their emotional and physical well-being.

"Raising my own kids, I know the importance of home. That has always been our safe place," she said. "My kids can come home and have a meal at the dinner table or sit on the couch and know that they have someone there to listen to them share about their day. We want that for other families, and if we can be just a small part of that, that's so meaningful."

The Green Chair Project's clients are referred to them through partner agencies around Wake County. While operations have gone virtual since COVID-19 hit, clients can still take a virtual tour of the showroom and select the furnishings that best fit their style and their family. They can even select fully curated sets for different rooms in their homes.

And Green Chair's showroom gives any big box home goods store a run for its money. It's filled to the brim with colorful bedspreads, framed artwork, tables and chairs and couches of every size and style. People in the Triangle area can donate everything from nightstands and dressers to pots, pans, and small kitchen appliances.


Jackie and Tracy remember and honor all the families they've worked with: a young woman who aged out of foster care and decorated her new home in pink, the grandmother raising her school-aged grandchildren who got to sleep in her own bed for the first time since getting custody of the kids, and everyone in between.
When Blue Cross and Blue Shield of North Carolina (Blue Cross NC) learned about the Green Chair Project's efforts, they approached the organization with an idea: What if we could team up to provide cribs to pregnant members in need?

"Blue Cross NC was interested in the cribs," Jackie said, "and then once we got to talking, we thought, 'Well, gosh, if they need a crib, do they need a car seat? Do they have the very basic supplies, like a thermometer?'"

Together, the Green Chair Project and Blue Cross NC launched a pilot program to provide eligible pregnant Blue Cross NC members with all the necessities for their new baby. In addition to a crib and car seat, each recipient is supplied with diapers and wipes, an infant health care kit, a sleep sack and onesie, a pacifier, bottles, safe sleep education information, and a book for their little one.

"A lot of us take these things for granted, but we hear every day about moms who don't have access to just go out and buy a crib for their baby," Jackie said. "We believe this program is going to have huge health benefits and that it will save children's lives."

Each crib is also equipped with safe sleep instructions to help new moms keep their infants safe in their bassinets and cribs.

In addition to the new baby bundles, members are offered the option to enroll in Blue Cross NC's care management program for six months of postpartum support as they adjust to life as new parents. The goal is to set up both mom and baby for their best health as the child grows.

"Sleep quality affects children's social and emotional well-being, as well as their attendance and performance in school," Jackie said. "Sleeping on the floor is never going to be the quality of sleep that a growing child needs to be able to thrive. A bed matters."

Browse related articles
© 2023 Blue Cross and Blue Shield of North Carolina. ®, SM Marks of the Blue Cross and Blue Shield Association, an association of independent Blue Cross and Blue Shield plans. All other marks and names are property of their respective owners. Blue Cross and Blue Shield of North Carolina is an independent licensee of the Blue Cross and Blue Shield Association.