NC mom helps fellow foster parents care for vulnerable children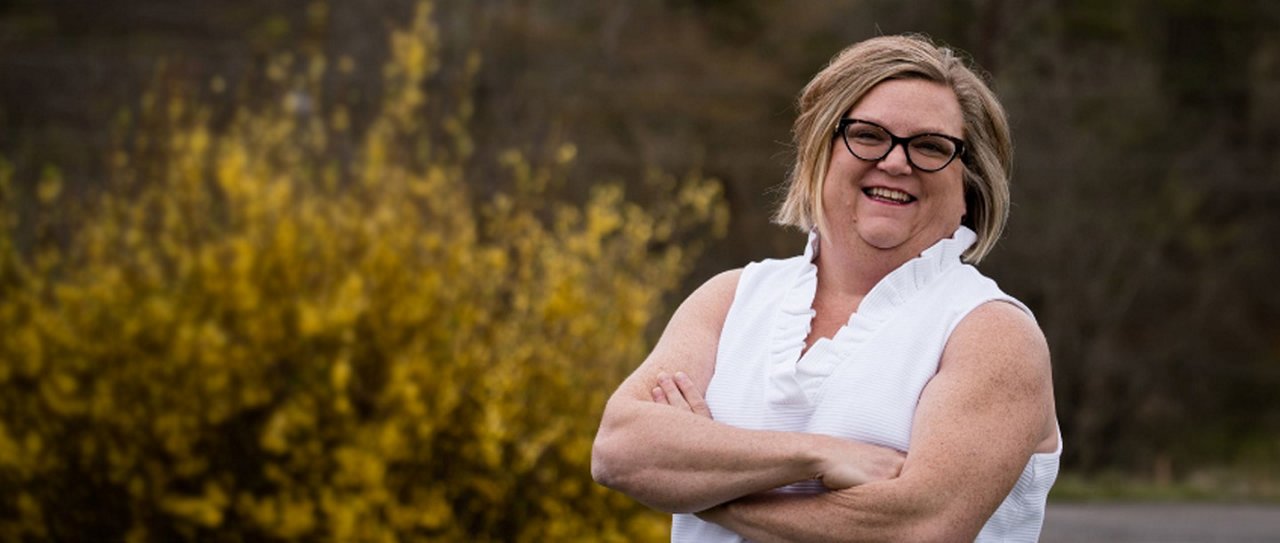 Introducing Blue Cross and Blue Shield of North Carolina's (Blue Cross NC) "Changemakers" series – where we'll travel the state to find people making a difference in the health of their communities and share their inspiring stories.
They say nothing prepares you for parenthood. The same can be said, even more so, for foster parenthood. Gaile Osborne knows firsthand.
Gaile always wanted to be a mother. It was just in her. But when she and her husband, Thomas, decided it was time to start a family, they were left in shock at her infertility diagnosis.

Considering IVF and adoption, Gaile found both options prohibitively expensive. She also found the adoption agencies hyper-focused on her financial status, yet indifferent to her qualities as a parent.

"I was mad, and 'mad' turns me into change," Gaile said. "I knew I needed to do something."

In 2008, the Osbornes, who reside in Western N.C., decided to become foster parents, welcoming a four-year-old girl into their home with nothing but the clothes on her back. The little girl's trauma was immediately evident, as she broke into tears with every tiny accident or misstep she made. Gaile was beside herself.

"Nothing prepares you for the trauma. I was just devastated that this baby had to go through this," said Gaile, who refers to each of her foster children as her "babies." "I remember thinking to myself in that first placement that I wanted to prepare foster parents with better training."

She held onto that thought as she welcomed her next foster children: three brothers – a nine-month-old, a two-year old and a four-year old – who Gaile said arrived with an "alphabet soup of diagnoses."

Even as a licensed special education teacher with a master's in education and a focus on child behavior, Gaile was at a loss. There was no system to follow, no protocols in place. After three months, reluctant and heartbroken, her husband made the decision to place the boys in another home.

For two years, the Osbornes welcomed more foster children. But fighting to mend the pain in each child, only to say goodbye as they entered adoption or kinship placement, left Gaile emotionally exhausted. "I was tired of riding the foster parent roller coaster," she said. Instead, Gaile and Thomas took the first steps to a lifetime commitment – adoption.

When imagining a family, Gaile always pictured a child with red hair. So, when four-year-old Sierra, with her ginger locks, and her two-year-old brother, Derek, came into their lives, it felt like fate.

During their initial respite visits, Gaile and her husband drove the children up to their home in the mountains. Sierra and Derek were in awe at the clouds resting gently on the mountaintops like blankets. One evening, as the family sat looking out at those clouds, Thomas turned to Gaile and said, "They're ours."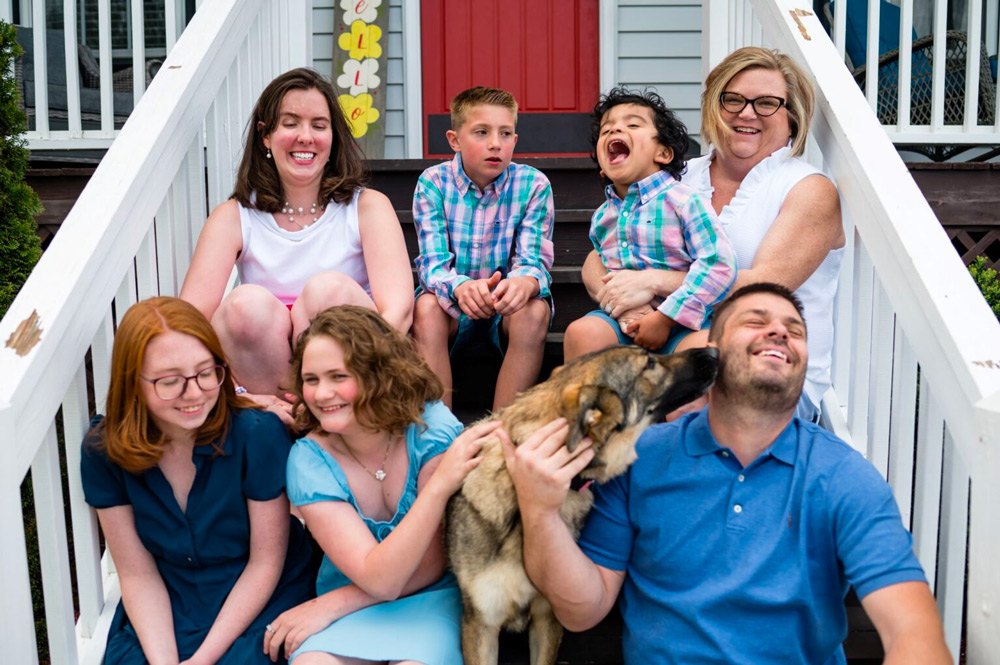 In 2010, the Osbornes officially adopted Sierra and Derek. This transition, like all the rest, wasn't easy. Sierra and Derek had been placed eight times prior to finding their home with the Osbornes and had suffered significant trauma and abuse in their few years of life. Helping them heal became Gaile's sole mission and full-time job. That meant quitting her job and relying on government assistance to keep the family afloat as her husband built his own business as an electrician.
While a stay-at-home mom, Gaile began connecting with agencies, organizations, and individuals to better understand the foster care system, her rights, and the resources available for her children. All the while, she traveled from coast to coast, north to south, visiting neurofeedback clinicians and eastern medicine doctors. "I dragged my kids to Seattle, Canada, Mexico, Washington, D.C. I was so desperate to heal my children. What I was learning along the way was how to better train foster parents."

When she began seeing the effort pay off for Sierra and Derek, she became adamant about foster care advocacy, where she could combine her love of children, expertise in special education and firsthand experiences to help advance the system. She began working at a community parent resource center, learning the needs of other foster parents like her.

At work and at home, Gaile was seeing the gaps in foster care support. Families like hers were not being heard or sought out for advisement. "When I show up in court and I need something, I should be able to ask for it," Gaile said.

In 2020, Gaile became the President of the Board for Foster Family Alliance of North Carolina (FFA), which she now operates as executive director. A nonprofit organization that currently serves 7,000 families across the state, FFA was founded by current foster parents with the mission to recruit foster and adoptive parents and provide assistance and training to existing families. Under Gaile's leadership, FFA now offers an online community where parents can find support and advocates for policy change.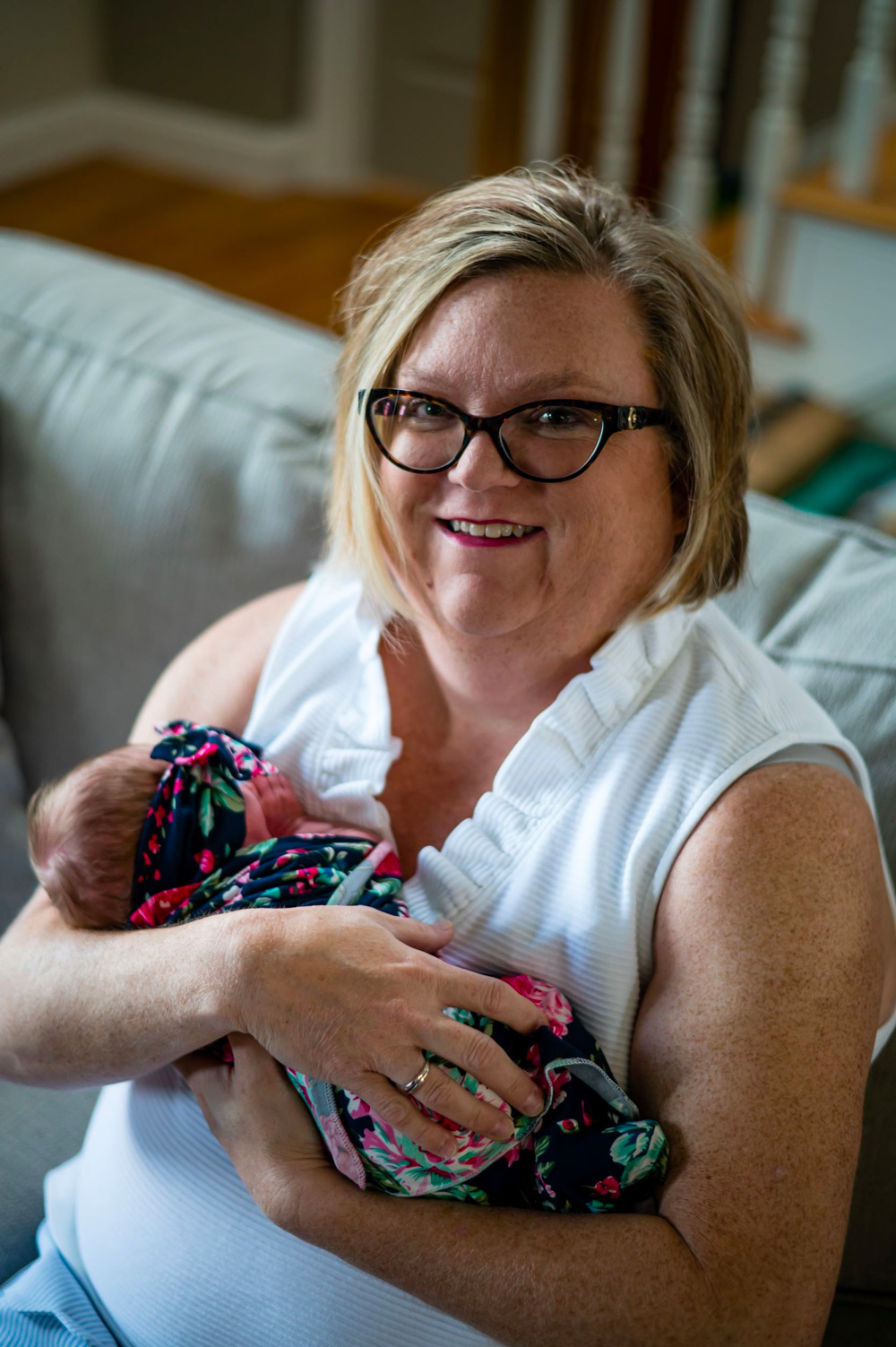 Through the work of the organization and in conjunction with Benchmarks, a nonprofit association advocating for children, adults and families, the Foster Parents Bill of Rights was put into effect in North Carolina in October of 2021. The bill ensures that foster parents are treated with respect, provided with additional resources, and empowered with clear guidelines.
Healthy Blue, Blue Cross NC's new Medicaid plan, is helping FFA keep the momentum going by connecting foster parents in various regional groups throughout the state. Working in consultation with Gaile, Healthy Blue is delivering on its commitment to provide compassionate, innovative, and effective care for North Carolinians. That means providing integrated services that support reunification with birth families whenever possible, and also ensuring that adoptive and foster care families are empowered and equipped with all they need to step in and care for children who are most vulnerable.
"We're committed to making sure that foster care families have a seat at the table when it comes to determining resources and support systems that best address health and wellbeing of our state's most vulnerable citizens," said Angela Boykin, vice president of government operations at Blue Cross NC. "Through Healthy Blue and in collaboration with Foster Family Alliance, we're working to empower foster care families with specialized services that better equip them to handle the physical and emotional effects of childhood trauma. At the end of the day, we all share the same goal: to make sure every foster child is safe, healthy and well cared for."
"Healthy Blue is consistently asking us, 'What do you think about this?'" Gaile said. "We are guiding them as to the changes we'd like to see in the system."
Beyond the Foster Parents Bill of Rights, the Osbornes have other wins within their home to celebrate – five children who are growing and adapting, taking part in activities, and showing that even though their trauma will forever be a part of their life, it does not have to define them.
The Osbornes enjoy family dinner night every night. No exception. They love hikes and finding hole-in-the-wall restaurants. The kids play basketball in the driveway, as Gail and Thomas watch on from their seats on the porch.
The children can stare up at the mountains where the clouds may still sometimes blanket them, but then again, on some days, there are clear skies.
Browse related articles
© 2023 Blue Cross and Blue Shield of North Carolina. ®, SM Marks of the Blue Cross and Blue Shield Association, an association of independent Blue Cross and Blue Shield plans. All other marks and names are property of their respective owners. Blue Cross and Blue Shield of North Carolina is an independent licensee of the Blue Cross and Blue Shield Association.