We must solve the opioid crisis without making the pain crisis worse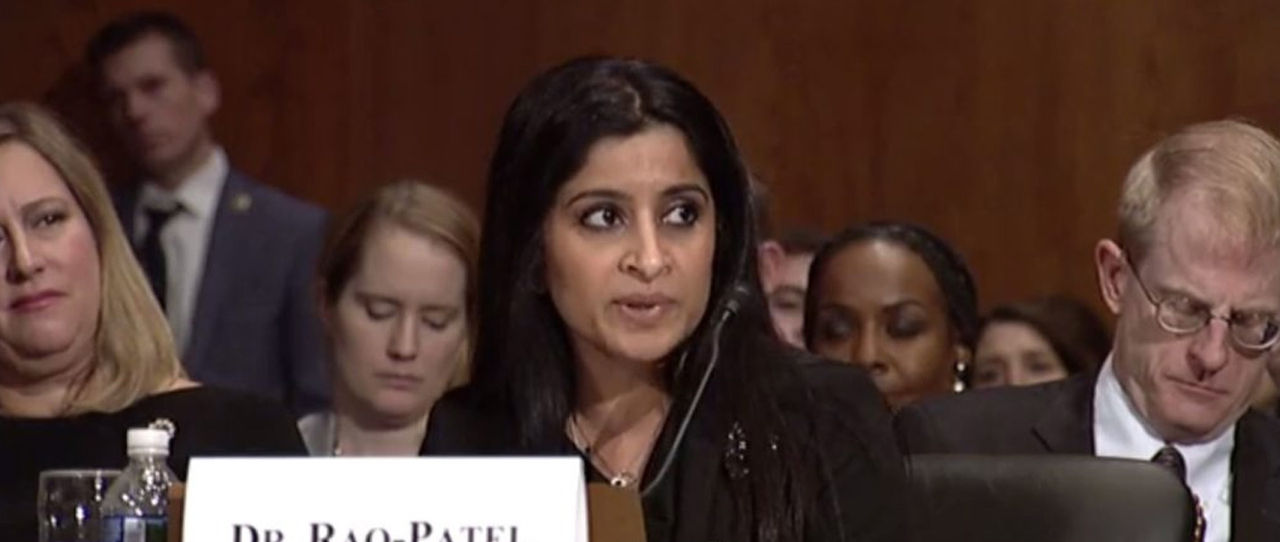 "Pain is inevitable. Suffering is optional."
Scholars differ on the origins of that quote, but that debate doesn't change the core truth being expressed.

Humans can't expect to live a life without pain; to be alive is to hurt. Fortunately, science has delivered some very effective ways of minimizing our physical suffering. And there is plenty of suffering to go around.

Around 50 million Americans – that's 20 percent of adults – suffer from chronic pain. It affects more people than diabetes, heart disease, and cancer combined. The pain is real, and for many, it limits their ability to do their jobs and enjoy their lives.

America's pain has spawned an entire industry devoted to pain relief – and more recently, an entire industry devoted to treating patients who misuse or become dependent on prescription pain relievers called opioids.

We now have a pain problem and an opioid problem. We're making progress in addressing the opioid problem, but we can't lose sight of the underlying pain that often prompts doctors to prescribe opioids. Chronic pain is one of the most common reasons adults go to see their doctor. The challenge is to relieve pain without reflexively prescribing opioids to patients when there may be safer, more effective treatments available.
And when opioids are an appropriate treatment, they must be prescribed and taken thoughtfully.

It's important to remember that opioids aren't inherently dangerous. Think of a hammer: it can accidentally smash your finger, but it can also help you build a house. There are safe doses of opioids and safe prescribing regimens that can and do provide relief to many pain sufferers.   

We don't want to get to the point when opioids are categorically ruled out as a potential treatment for pain for all patients. Opioids have proven to be effective in treating chronic pain in many cases.

Still, there is a chance of misuse or dependence. In North Carolina, five people die every day from unintentional opioid overdoses. According to NC Attorney General Josh Stein, more people are dying from opioid overdoses than from traffic accidents in our state. In fact, opioid-related overdoses nearly tripled in North Carolina between 2013 and 2017. Clearly, we need to address chronic pain differently.  
That means changing the way we work with our provider partners. Blue Cross and Blue Shield of North Carolina (Blue Cross NC) changed its policies in 2018 to allow doctors to administer some medication-assisted treatments (Suboxone, Buprenorphine/naloxone, Buprenorphine) without prior authorization.

How do we minimize the chances of opioid misuse or overdose while still treating the chronic pain so many North Carolinians endure? 

There are things we can do – and are already doing – that don't require a ban on opioids. 

There are many other effective ways to treat pain besides opioids and Blue Cross NC covers a number of these alternatives. Pharmaceutical Injections and patches can bring relief to many patients. We also cover non-pharmaceutical alternatives that may not require any medicines at all. 
For most of these non-opioid therapies, we don't require doctors to request prior authorization before prescribing.

Primary care physicians – particularly doctors in smaller, independent practices – need the right tools and resources to screen for pain issues. They also have to be able to screen for warning signs of potential misuse of prescription pain relievers.
This is another area where Blue Cross NC is taking action. We're investing in expanding access to primary care, particularly in rural areas, and we're helping smaller, independent practices deliver better patient care at a lower cost.

Mental health – often linked to substance use disorders – must be fully integrated into primary care. Primary care doctors need to be able to identify patients with underlying mental health conditions and connect those patients to the right kind of mental health care. Collaboration between insurers, physicians and mental health professionals is crucial to addressing pain problems without increasing the number of opioid prescriptions.

We're committed to communicating openly and candidly about chronic pain and opioids. We've launched a website specifically for that purpose, offering information and resources to answer your questions and provide updates on how we're advocating for members with chronic pain and what we're doing to combat the opioid problem in North Carolina.
Controlling the opioid problem is not the same as controlling the pain problem. But the two issues must be addressed at the same time. We can treat pain – sometimes with opioids, sometimes with other therapies – without putting people's lives at risk.

We can't eliminate pain. But we can work together to reduce suffering.

Browse related articles
© 2023 Blue Cross and Blue Shield of North Carolina. ®, SM Marks of the Blue Cross and Blue Shield Association, an association of independent Blue Cross and Blue Shield Plans. Blue Cross NC is an abbreviation for Blue Cross and Blue Shield of North Carolina. Blue Cross and Blue Shield of North Carolina is an independent licensee of the Blue Cross and Blue Shield Association.