How to build a great relationship with your doctor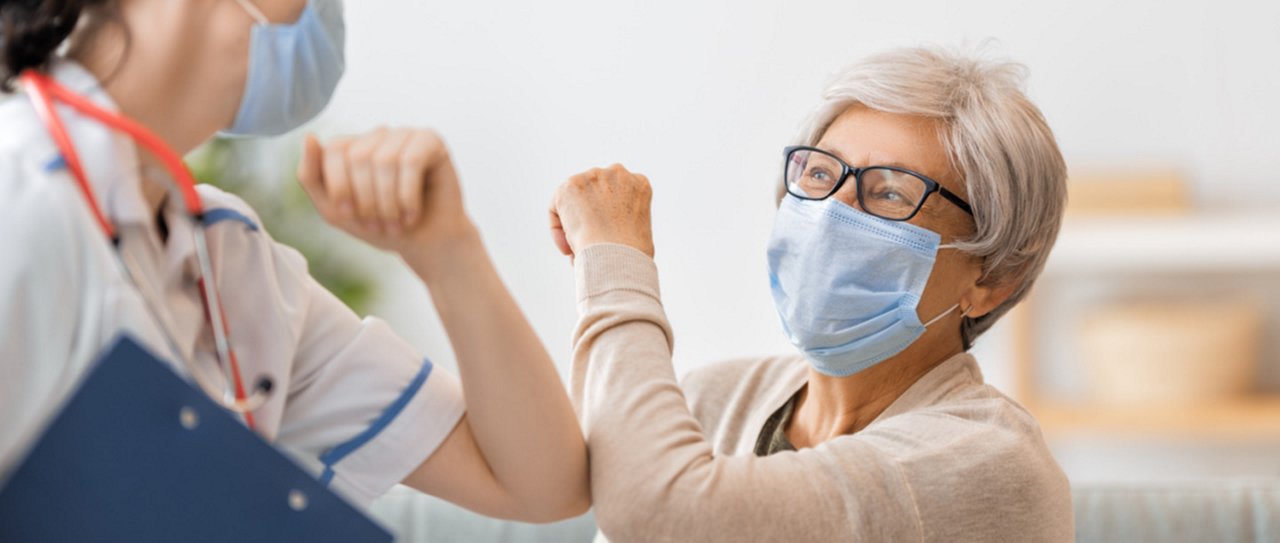 An elderly patient became irate during a medical exam when he peeked at the doctor's chart and saw that the doctor had written Major S.O.B. underlined at the bottom. The physician stopped him mid-rant and said, "Major Shortness of Breath. But now they both apply."
I came across that story one day, and I had to laugh. The doctor-patient relationship can be many things, from encouraging to frustrating. But make no mistake: it's one of the most important relationships you have.
Just like any successful relationship, it requires effort. It requires patience. Most importantly, it requires trust. You need to be able to trust that your doctor has your best interests in mind. That he or she doesn't just view you as another patient ID number that generates revenue. We place our health and well-being in our doctors' hands.
Patients need to become the CEO of their own bodies.
Anuradha Rao-Patel, MD
Medical Director
At the same time, it's important to understand that we have to do our part as patients. That means practicing healthy habits and working with our doctors throughout our health journey.
Dr. Anuradha Rao-Patel, Medical Director at Blue Cross and Blue Shield of North Carolina, said the patient-doctor relationship is a partnership.
"It is important for patients to be their own health advocates," she said. "Patients should be active participants in their own health. They should know their medical history, like what meds they take, surgeries and family history. Patients need to become the CEO of their own bodies."
But how do we do that?
If you don't understand a diagnosis or treatment options, it's okay to tell your care provider, she said. Ask questions, and ask for clarifications.
The Institute for Healthcare Improvement Ask Me Three® program points to three questions patients should ask their providers to help better understand their conditions and what they need to do to stay healthy:
What is my main problem?
What do I need to do?
Why is it important for me to do this?
Take notes at your appointment and think of questions ahead of time.
If you're a caregiver attending an appointment with a loved one, discuss the appointment with them ahead of time.
Doctors can help by listening without judgement. Ask if the patient understands, and work against any biases you may have.
It's safe to say that every one of us wants to lead healthy, productive lives. But this isn't a perfect world. We're imperfect people who deal with the many curve balls life throws at us. Some of our health issues, we had no control over. Other conditions, we have to deal with based on choices that we've made.
Either way, the dialogue between doctor and patient can be the difference between managing your health or continuing to struggle with it.
Without a doubt, more consistent, clear communication with my doctor can keep me motivated to achieve better outcomes, which is important to me. I want to be around a long time to love and annoy my wife. I want to see my son grow up and possibly change the world. I want to have an awesome relationship with my future grandchildren.
In order to one day have that relationship, I have to be more intentional and involved in the relationship that will play a huge role in making that happen.
So, here's to my doctor eventually finding herself on my most frequent contacts list. I'm sure she won't mind a healthier me, right?
© 2023 Blue Cross and Blue Shield of North Carolina. ®, SM Marks of the Blue Cross and Blue Shield Association, an association of independent Blue Cross and Blue Shield plans. All other marks and names are property of their respective owners. Blue Cross and Blue Shield of North Carolina is an independent licensee of the Blue Cross and Blue Shield Association.