4 key considerations for choosing small business health insurance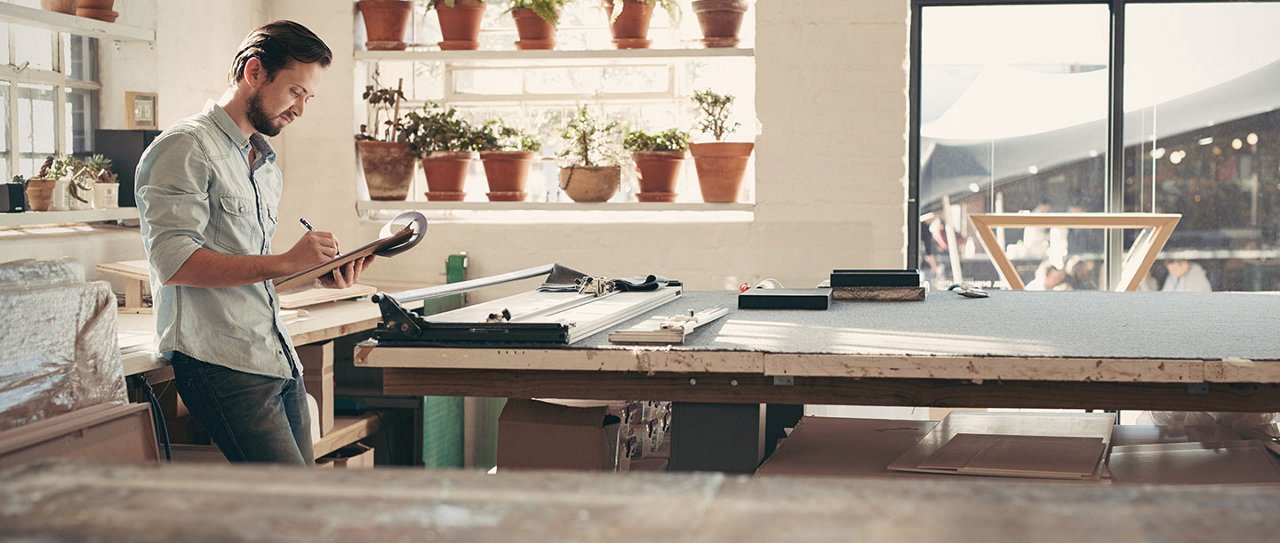 When it comes to purchasing small business health insurance, there are several important factors to consider. You want your employees to feel supported with comprehensive benefits, but at an affordable price for your growing company. It's crucial to find the right insurer and the perfect plan that will maximize your investment.
Here are four key factors that our small business clients typically prioritize when choosing insurance.
1. Ensuring price stability
Ensuring that your health care costs remain predictable and stable is essential for long-term financial planning. At Blue Cross and Blue Shield of North Carolina (Blue Cross NC), we go beyond being a mere claims processor. Our mission is to help employers stretch their health care dollars further. By leveraging our strong networks and implementing programs like care management, disease management and reporting, we actively work to drive down health care costs.
We are leading health care transformation across the state with our Blue Premier program, the most rapid and comprehensive shift to value-based payment by any health plan in the US. The program focuses on better health outcomes, an exceptional patient experience and lower costs. Partnering with Blue Cross NC means having a carrier that offers year-over-year predictability and price stability, making it an ideal long-term business strategy for small employers.
2. Meeting employee needs
Understanding your employees' demographics and specific needs directly influences the type of coverage you should choose. There's no doubt that your employees will be at the heart of your decision when it comes to choosing the right plan for your small business, so take a moment to assess your employee base before deciding on a plan.
For example, if your workforce consists primarily of younger individuals, consider prioritizing lowering barriers to care. Millennials often shy away from primary care physicians, so adjusting copay costs and lowering deductibles, as well as providing flexible virtual care options, can make medical care more accessible. Conversely, if you have an older employee population, flexible payment options like Health Reimbursement Arrangements (HRAs) or Health Savings Accounts (HSAs) might be more suitable. And don't forget about social drivers of health that may be impacting different employee groups outside of the workplace.
Certain benefits, such as telehealth or virtual care apps, can be valuable for all employee demographics, providing remote access to health care professionals through a variety of mediums. Start by asking yourself what your employees value most in their medical and behavioral health coverage, as this is an excellent starting point for choosing the right plan that meets your company's unique needs.
3. Exploring plan options
You have many options when it comes to health insurance for small business. Blue Cross NC is proud to offer a wide variety of plan designs, funding strategies and value-driven networks to cater to your specific requirements.1 If employee choice is a priority, explore our dual-option and triple-option plans.2 For those seeking consumer-driven health plans, our partnership with HealthEquity® allows us to integrate tax-favorable HSAs, HRAs and Flexible Spending Accounts (FSAs) into our members' health plans.3,4
We also provide different funding options, including fully insured and balance-funded arrangements.5 Our balance-funded plans offer one of the most generous surplus refunds in the industry. If cost reduction is a concern, we offer value-driven network options designed around facilities that provide the highest quality care at the lowest cost. With our comprehensive plan offerings, you can customize your insurance to suit your small business's needs.
4. Simplifying health insurance
Small business health insurance can be complicated, but Blue Cross NC is committed to simplifying the process. We have partnered with more than 2,000 independent agencies across North Carolina to help you navigate your options. Our certified agents are well-equipped to assist with communication, administration and compliance related to your chosen health plan.
To further support our members, we have opened retail centers across North Carolina where you can speak with experts face-to-face. These centers provide a convenient way to get your questions answered, whether you're unsure which plan is right for you or want to understand the benefits covered by your current plan.
Additionally, we offer a range of helpful tools and resources, such a exclusive discounts on fitness gear and health programs through Blue 365, our 24/7 nurse assistance hotline Health Line Blue, nutritional counseling, wellness activities and more.6
Reach out today to find more information about our health insurance for small businesses. We're here to help answer any questions you have so you can find the right plan for you and your employees.
© 2023 Blue Cross and Blue Shield of North Carolina. ®, SM Marks of the Blue Cross and Blue Shield Association, an association of independent Blue Cross and Blue Shield plans. All other marks and names are property of their respective owners. Blue Cross and Blue Shield of North Carolina is an independent licensee of the Blue Cross and Blue Shield Association.