Anxiety, pregnancy and the pandemic: COVID-19 stress is taking a toll on expectant parents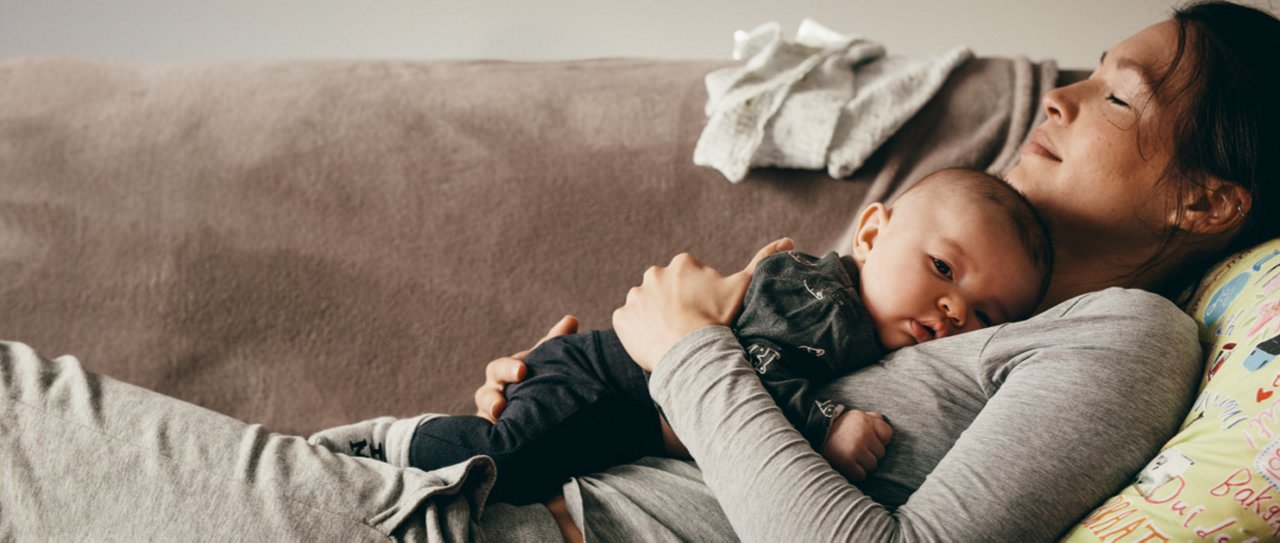 "What if we aren't able to get pregnant?" That's what Gabby Decker and her husband worried about when they started trying for their first child.
But they did get pregnant. Pretty much right away. And, in a funny twist, they found out on Labor Day.
It would be a picture-perfect beginning to the parenting adventure if you kept the camera focused on this frame. But zoom out, and there's a devastating global pandemic that's also part of the story-one that has dramatically reshaped the birth journey, sending expectant mothers and birthing people to doctor's visits without their partner or family members. Forcing them to learn breathing techniques through a computer screen. Denying them simple moments of joy, like a colorful slice of cake at a gender reveal party.

For Gabby, the anxieties that come with having a baby have been compounded by the anxieties that come with having a "pandemic baby."

"It's not the experience that you think you're going to have," she said. "The isolation I've been feeling at some points has been hard. Doing the doctor's visits alone, rethinking how to safely have a baby shower… Sometimes I wish I could have a normal pregnancy experience."

Researchers are just beginning to quantify the toll of pandemic-related stress on expectant parents. Previous studies had already shown a considerable increase in mental health issues in the general population, with more than 40% of U.S. adults struggling with mental health or substance use earlier in the COVID-19 pandemic. That's a significant difference from late 2019. By some estimates, the prevalence of anxiety and depressive symptoms is now three to four times higher than pre-pandemic levels.

Add in a pregnancy, and things only get more complicated. One recent study of 500 pregnant women in the United States showed pandemic-related maternal stress is radically altering the pregnancy experience. Several other studies reveal higher rates of depression and anxiety in those who are or have been pregnant during the pandemic compared to their pre-pandemic peers.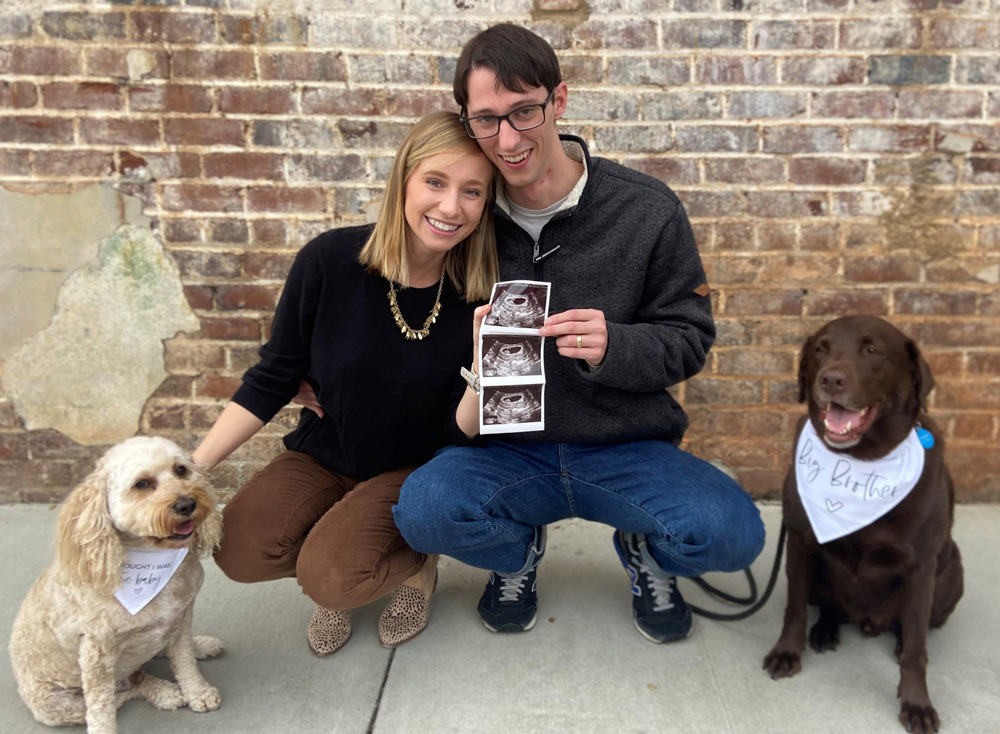 And the impact of high stress levels in pregnancy reaches beyond the well-being of the mother. Previous research shows that a pregnant woman's mental health can impact the health of her unborn child. Stress can affect fetal development and even contribute to low birth weight, particularly in women who experience a lack of social support.
In the pandemic era, that stress often follows women into motherhood. Postpartum women, too, are experiencing higher levels of psychological distress, loneliness and postpartum depression.

These results, of course, are not surprising. New parents are coping with everything from social isolation to a change in hospital procedures to fears of their baby having a COVID-19 infection in infancy.

"It's a lot to manage. I'm such a planner, and this is something that I don't really know how to plan for," Gabby said. "You can read the books and the websites, but there's so much information out there. A lot of times that causes me stress, not knowing who to trust. It's the unknown of what's ahead and the risks of making these decisions."

Dr. Kia Williams, an associate medical director at Blue Cross and Blue Shield of North Carolina (Blue Cross NC), said Gabby isn't alone in her pregnancy experience. Healthcare providers are noticing trends.

"We're seeing an increase in mental health concerns in general," she said. "This trend is no different in birthing people, who are also experiencing higher rates of psychological stress and anxiety. And some of those worries about the pandemic have led to changes in behavior, particularly about interacting with the health care system."

Although unfortunate, the fears aren't unfounded. While pregnant people are not more likely to contract COVID-19 in general, if they do, they are more likely to become severely ill with it-especially if they have other risk factors. According to the Centers for Disease Control and Prevention, people who have COVID-19 during pregnancy are at higher risk of preterm birth. This has caused some pregnant people to think twice about entering health care settings where their risk of exposure is greater, even for crucial prenatal care.

"Pregnant people need a lot of support. This is a time of great change in their lives-it can be a very exciting time, but it has left many people feeling isolated. Certainly, you want to be cautious, but there are ways to stay connected to the right resources," Dr. Williams said. "First and foremost, it's important to keep their prenatal appointments, whether in person or through telemedicine. There are also many virtual options for birthing classes, doulas and lactation support."

First and foremost, it's important that pregnant women keep their prenatal appointments, whether in person or through telemedicine.
Dr. Kia Williams
In addition to following the standard safety protocols such as wearing a mask and social distancing, Dr. Williams recommends that pregnant people participate in activities that help them stay connected and healthy, such as:
Taking breaks to unwind

Finding creative ways to socialize (outdoors, through social media, or on video chat)
Establishing a regular exercise routine
Eating healthy foods
Getting adequate rest
Checking in with yourself is essential, said Dr. Williams. Both pregnant women and new mothers should pay attention to any depressive symptoms that may arise and seek mental health care if needed.
"From an overall wellbeing standpoint, if you are feeling unusually sad or worried, if you do not feel like doing things you normally enjoy, or are having thoughts of self-harm, then those may be warning signs and you should reach out to your provider, or your Blue Cross NC (or Healthy Blue) Nurse Case Manager, who can get you the help you need."

Gabby, who has experienced anxiety in the past, began meeting with a perinatal mental health specialist shortly after she found out she was pregnant.

"I didn't know they even existed," she said. "It's been super helpful for hearing more about what to expect in my pregnancy."

Gabby said that her doctor's advice to stay on her current anxiety medication, coupled with mindfulness exercises, has helped her cope with pockets of stress when they arise-whether it's about the health of her unborn child, or the perceptions others have of her when she opts out of social get-togethers to keep exposure at a minimum.

"Some of the best advice I've gotten is: 'You're becoming a parent, and it's no longer just you making a decision about yourself.' So even though I might feel judged or in my head about what other people think about our COVID precautions, I better buckle up, because this is going to be the story of parenting," she said.

Though the stakes may be higher, and the anxiety may be deeper, the instinct to protect our children is a story that remains constant.

The pandemic world is one of constant change. But, in a few months, it will finally deliver that long-awaited moment of joy for the Deckers.

Her name is going to be Lillie.

Browse related articles
© 2023 Blue Cross and Blue Shield of North Carolina. ®, SM Marks of the Blue Cross and Blue Shield Association, an association of independent Blue Cross and Blue Shield plans. All other marks and names are property of their respective owners. Blue Cross and Blue Shield of North Carolina is an independent licensee of the Blue Cross and Blue Shield Association.