4 ways to keep healthy goals during the holidays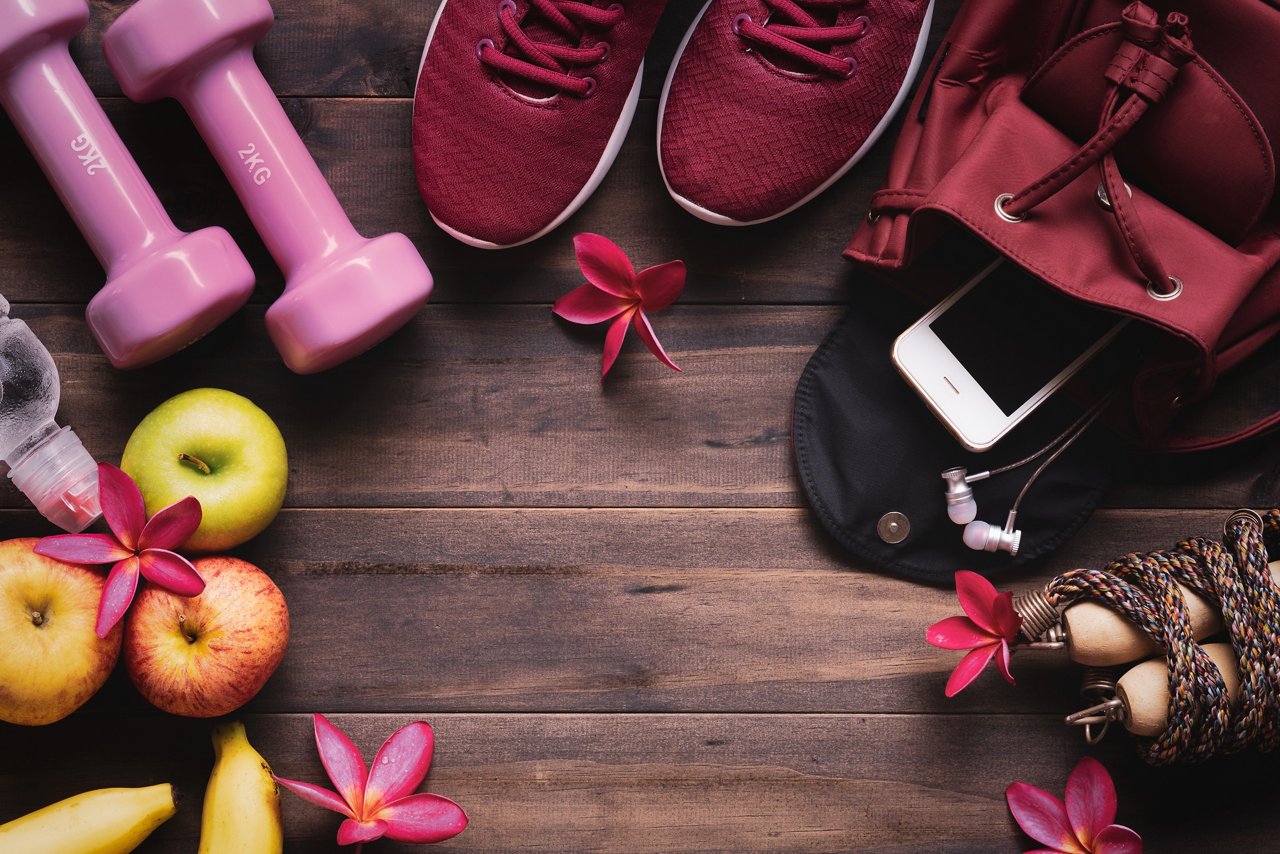 Do the temptations and busyness of the holidays derail your efforts to stay on track with your wellness?  
As a certified personal trainer and health coach, I help people with their goals and form healthy habits. And what I recommend this time of year – especially if you're just starting out – is to practice self-compassion and prioritize small, healthy habits over perfection. 
I have tips to help you stay on track with your wellness goals and, most importantly, to feel your best throughout the holidays.  
I'm going to focus on 4 topics:  
Movement 
Nourishment 
Sleep 
Stress relief  
You don't need to do everything all at once. Choose 1 or more that resonate with you and feel doable. If you can only focus on 1 healthy habit, I recommend daily exercise. It will benefit your whole self – body, mind, and spirit.  
Why wait until January 1 to begin? If you start small now, you'll set yourself up for success in the new year and beyond. 
After all, small starts can lead to bigger changes later. That's what worked wonders for me on my fitness journey. 
1. Fit movement into your day
You don't need to spend hours in the gym to get the benefits of exercise.  
A few minutes of purposeful movement each day can make all the difference. Instead of doing something you dread, take time to explore activities you enjoy and will look forward to doing. This is essential for forming a regular exercise habit. If traditional workouts aren't your thing, you might try pickleball lessons or a dance class.  
New to exercise? Walking is an excellent way to begin and requires no special skills or equipment. Simply get outside and go. Check out my tips for beginning a fall walking program.  
Ideally, try to commit to 30 minutes of physical activity a day. It could be split into 15 minutes in the morning and 15 minutes after dinner. But if 30 minutes seems like too much right now, do what works for you.  
Even micro amounts of movement, called "exercise snacking," will benefit you. No amount is too small! Make some time each day to move.  
Attending an online exercise class is an excellent option, and you can't beat the convenience. I'm leading 2 free classes online sponsored by the Blue Cross and Blue Shield of North Carolina Raleigh location: Chair Fit and Wellness in Motion. They are open to all. Visit my website to register for online classes and find out more. 
Instead of dieting or trying to be overly restrictive during the holidays, think about how you can better nourish your body.  
This is a mindset change. Rather than focusing on your perceived flaws – which a dieting mentality usually stems from – you'll be concentrating on the ways you can better provide your body with the nutrients and care it needs. This comes from a place of loving kindness. 
Remember that healthy habits don't have to mean deprivation. There are plenty of nourishing yet delicious foods to enjoy. 
Here are some other ideas for navigating the holiday season: 
Don't leave tempting goodies out on the counter. 
Make healthier versions of holiday treats. 
Eat a light nutritious snack before attending family gatherings or parties. 
Stock up on fresh fruits and vegetables for healthy snacks. 
Avoid skipping meals as it can lead to overeating later on. 
Eat mindfully. Savor each bite and pay attention to how food makes you feel. 
Pack your lunch instead of having fast-food. 
Stay hydrated. Sip water throughout the day. 
Allow yourself to enjoy your favorite holiday treats occasionally. No need to feel guilt or shame. 
Getting enough sleep is one of the most impactful things you can do for your overall wellness. It helps keep your mind and body healthy. Yet, for many of us, getting enough shut-eye is not a priority. 
Try going to bed earlier so that you can get 7-8 hours of sleep. When we get enough rest, it's so much easier to deal with life and to stay on top of the things we want to accomplish each day. 
If you are having sleep issues, schedule a visit with your health care provider for an evaluation. 
Everything I've mentioned so far – exercise, nutrition, and sleep – helps with stress relief.  
Finding balance in life really is about making balance. Sure, this may sound like it's easier said than done, depending on your work and family obligations. But just as with exercise, even small amounts of carving out some me-time can help. 
What would bring you inner peace and joy? Maybe it's reading, working on a hobby, listening to or playing music, spending time with a friend, using a meditation app, journaling, getting a massage, enjoying a bubble bath, or just taking a break to go outside for fresh air and sunshine. 
Try these 5 beginner yoga poses to help you become more balanced and less stressed. 
The holidays don't have to mean an all-or-nothing approach to healthy habits. Treat yourself with kindness, understanding, and patience. 
Most importantly, give yourself grace and remember that perfection isn't necessary – every effort counts! 
Browse related articles
© 2023 Blue Cross and Blue Shield of North Carolina. ®, SM Marks of the Blue Cross and Blue Shield Association, an association of independent Blue Cross and Blue Shield plans. All other marks and names are property of their respective owners. Blue Cross and Blue Shield of North Carolina is an independent licensee of the Blue Cross and Blue Shield Association.