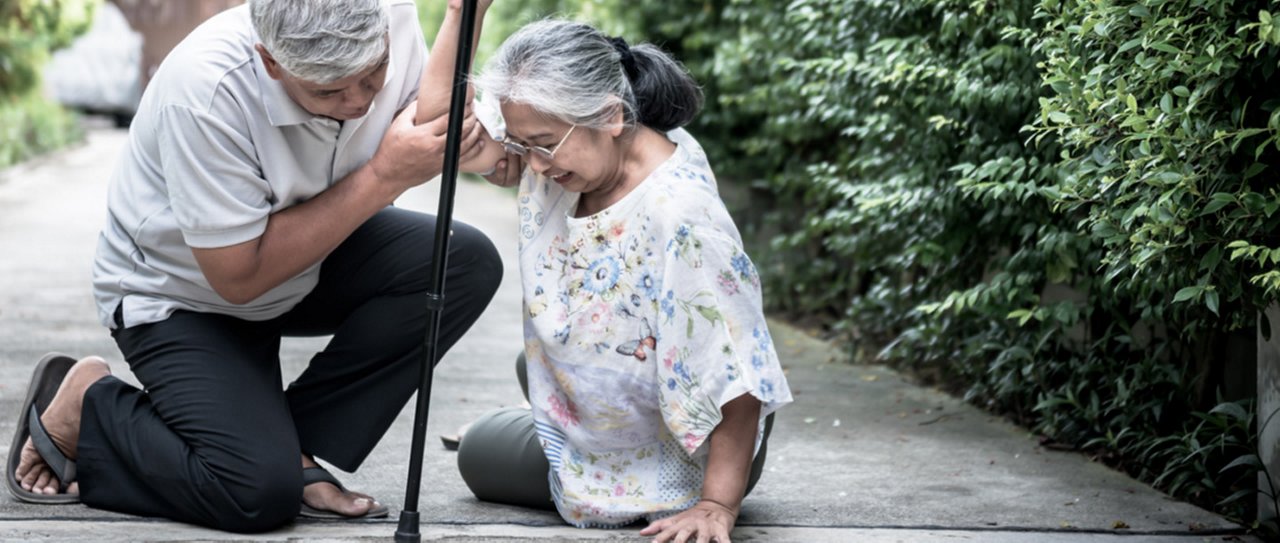 The first day of Fall is also is Falls Prevention Awareness Day! Although you may think that falling is minor, the fact is that falls can cause serious injuries and death, especially among the elderly. So, it's important to know the facts about fall-related injuries and tips to prevent falling.
Although falling may seem like a natural part of aging, there are ways to prevent falls.
It's important for you to know these fall prevention strategies and have a plan in case you do fall
Talk to your doctor! Let your doctor know if you
Have fallen, worry about falling, or have trouble balancing.
Experience any dizziness, drowsiness, or weakness from the medications you are taking.
Take the "Stay Independent Assessment (PDF)" to assess your risk for falling. Talk to your doctor if you score 4 points or more.
Doing exercises to improve your balance and strengthen your legs helps to lower your risk of falling. If you have fallen recently, talk with your provider before starting an exercise routine.
For most people, walking on a level well-paved surface is a good activity to start. You can also ask your doctor about incorporating exercises like Ti-Chi into your routine.
Have your eyes and feet checked
Have your vision and feet checked once a year.
Tell your doctor if you have a condition, such as glaucoma or cataracts, which limits your vision and increases your risk of falling.
Declutter your home and remove items that you can easily trip over such as shoes, books, paper, etc.
Make sure your rugs have non-slip padding or use double sided tape to keep your rugs from sliding.
Place non-slip mats in your bathtub and on your bathroom floors.
Have grab bars next to and inside of the tub and next to the toilet.
Make sure that you have sturdy banisters along your staircases.
Make sure your home is well lit.
One out of five falls do cause serious injuries such as broken bones or head injuries. If you experience a fall, please let your doctor know as soon as possible. Falling once can increase your risk for falling again. Let your doctor know if you feel dizzy, unsteady, or have trouble keeping your balance.
Please talk to your doctor and loved ones about what to do if you do fall.
Don't panic. Take a moment to collect yourself.
Decide if you want to try to get up or not.
Use strong, stable furniture to support you as you get up.
Rest. Take time to recover from your fall after getting up.
Tell someone as soon as possible that you fell (doctor, family member, friend).
Get medical attention if necessary (especially if you have fallen before and/or have osteoporosis).
Crawl or slide to get help if you can. Try to reach one of the following:
Phone (your house or landline or a cell phone)
Personal alarm device
Something to make a loud noise
Once you've alerted someone to the fact that you've fallen and need help, wait until help arrives. Try to keep as warm and comfortable as possible. Then seek medical attention.
Browse related articles
© 2023 Blue Cross and Blue Shield of North Carolina. ®, SM Marks of the Blue Cross and Blue Shield Association, an association of independent Blue Cross and Blue Shield plans. All other marks and names are property of their respective owners. Blue Cross and Blue Shield of North Carolina is an independent licensee of the Blue Cross and Blue Shield Association.