What you need to know about antiviral COVID-19 treatments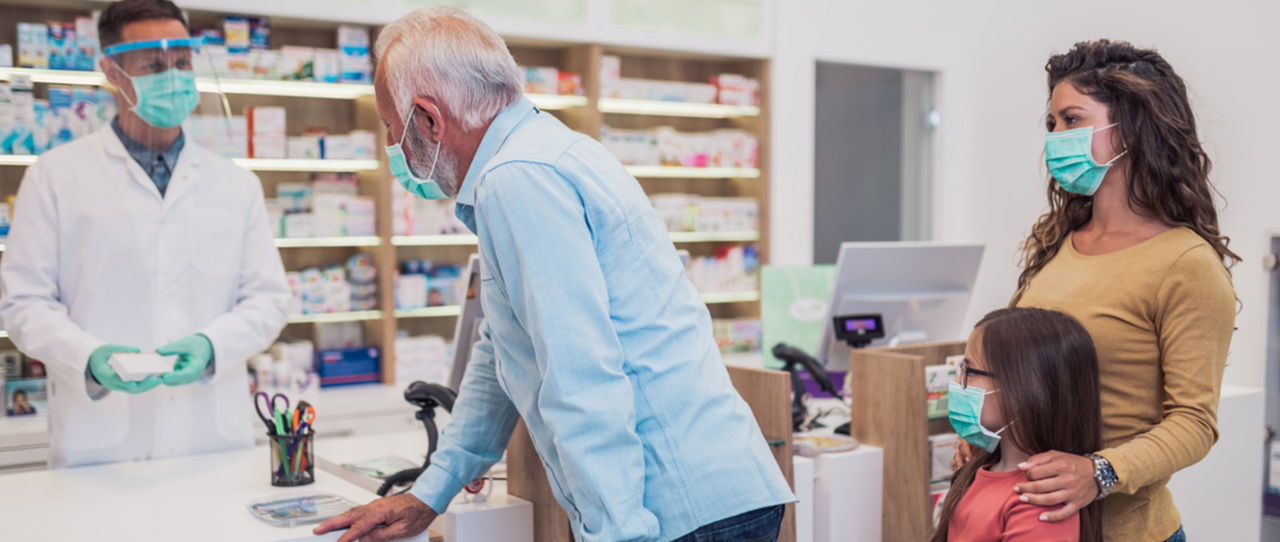 Last December, the U.S. Food and Drug Administration (FDA) granted emergency use authorization (EUA) for two oral medications to treat COVID-19. The medications, which are the first COVID-19 treatments to come in pill form, represent a new tool in our fight against the global pandemic.
The new pills offer an important layer of defense for high-risk patients – those whose age or health conditions make them vulnerable to severe illness. The medications, called Paxlovid and molnupiravir, both help protect against hospitalization and death. They are approved for patients with mild to moderate COVID-19 who are at risk of developing severe disease.

The approval comes at a time when the omicron variant is causing a dramatic increase in positive cases nationwide. And omicron continues to spread faster than previous variants.

Both Pfizer's pill (Paxlovid) and Merck's pill (molnupiravir) aim to catch COVID-19 early and keep patients from landing in the hospital.

In clinical trials, both drugs showed promise. The Pfizer pill reduced patients' risk of hospitalization and death by 88%, and Merck's molnupiravir reduced those risks by 30%. Scientists continue to study the real-world effectiveness of both drugs.

It's important to note that these antiviral pills are not used to prevent COVID-19 infection. They are not a substitution for vaccination or other safety measures like masking and social distancing.

Who are these medications for?
Paxlovid and molnupiravir are available to people who:
Have tested positive for COVID-19

Are experiencing mild to moderate symptoms
Are at high risk for severe COVID-19
Both medications must be prescribed by a health care provider and taken within five days of symptom onset. Unlike previous treatments, which all came in the form of an injection given at a clinic or hospital, Paxlovid and Molnupiravir can both be picked up at the pharmacy. For a list of pharmacies that carry these medications, visit the North Carolina Department of Health and Human Services COVID-19 Treatment site finder.
Pfizer's Paxlovid is approved for adults and children ages 12 and up, as long as they weigh at least 88 lbs. Molnupiravir is approved for adults for whom alternative treatment options are not accessible or clinically appropriate.

Molnupiravir is taken as four capsules in the morning and four capsules at night for five days. It works by blocking SARS-CoV-2, the virus that causes COVID-19, from replicating. 
Paxlovid is also a five-day treatment course, which includes three pills taken in the morning and three at night. The Pfizer pill is a protease inhibitor, which means it binds itself to an essential enzyme to stop it from functioning.

These new medications arrive at an important time. Monoclonal antibodies offered a key treatment in patients with earlier variants, but studies suggest monoclonal antibody treatments are not effective against Omicron. That means the new antiviral drugs are some of the only treatment options likely to be effective against the new variant.
At the time of this publication, the medications are in short supply. The Biden administration has secured 10 million treatment courses of Paxlovid and 3.1 million courses of molnupiravir for Americans. But with more than 60 million cases reported in just the last 30 days across the United States, the federal government faces a challenge of getting antiviral medication into the hands of the people who need it most.

And like most medications, Paxlovid and molnupiravir aren't for everyone. Paxlovid isn't recommended for people with severe kidney problems, for example, and molnupiravir should not be taken during pregnancy.

As Omicron spreads, it's more important than ever to take safety precautions to protect yourself and others.

What steps can you take to protect yourself and your family?
Protecting yourself from COVID-19 is similar to protecting yourself against other illnesses, like the flu or the common cold. But there are a few additional steps you should take.
Remember the three Ws: wear a face mask, wash your hands, and wait at least six feet apart.

Make sure you know your risk factors. Older adults, pregnant people, and people with certain medical conditions need to take extra precautions.

If you haven't already, talk to your doctor about getting vaccinated. Vaccines and boosters remain an important tool to stop the spread of COVID-19. They are safe, effective, and available to everyone five and up.

Blue Cross and Blue Shield of North Carolina (Blue Cross NC) covers COVID-19 vaccines and boosters that are FDA approved, including for emergency use authorization, at no cost for all members. Blue Cross NC will also cover the cost of Paxlovid and molnupiravir for all members.
Browse related articles
© 2023 Blue Cross and Blue Shield of North Carolina. ®, SM Marks of the Blue Cross and Blue Shield Association, an association of independent Blue Cross and Blue Shield Plans. Blue Cross NC is an abbreviation for Blue Cross and Blue Shield of North Carolina. Blue Cross and Blue Shield of North Carolina is an independent licensee of the Blue Cross and Blue Shield Association.