Exercises for people who hate to work out: 18 fun ideas to get moving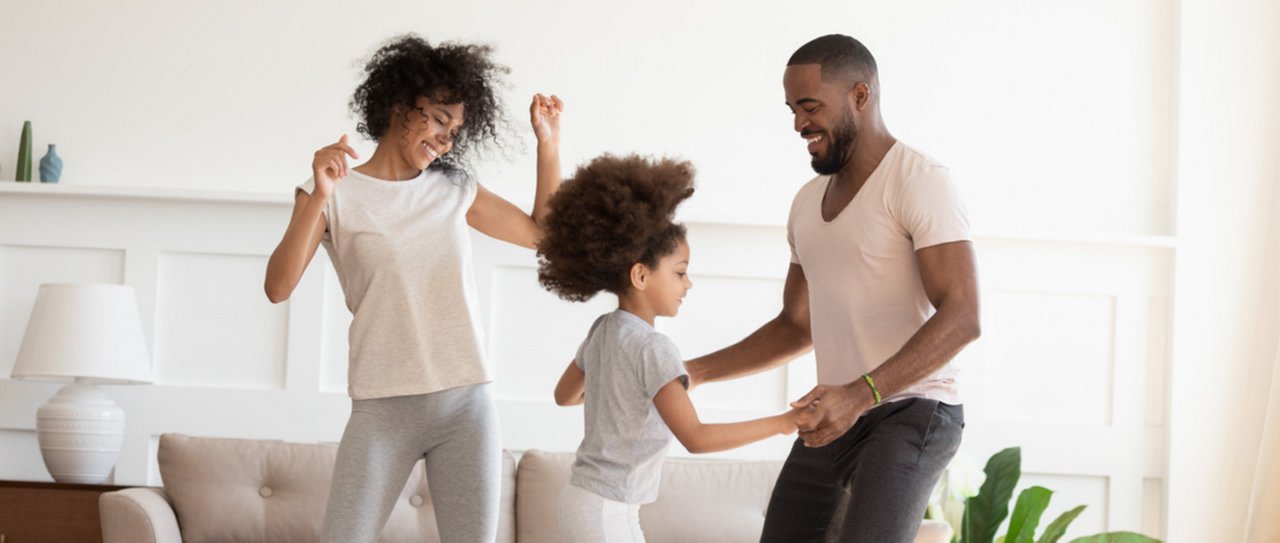 Does the thought of sweating buckets in a gym, doing endless burpees, or huffing and puffing your way through a boot camp workout make you want to roll over and go back to sleep? You know you should exercise, but you just hate doing it so much – so you don't.
The good news is, you don't have to! There are plenty of ways to exercise without stepping  foot in the gym or doing burpees. In fact, when I started I didn't join a gym at all. I didn't want to exercise in front of others – and that is perfectly okay.
But first, let's consider a few mindset shifts that will help you succeed.
Rethink what it means to exercise
Think of exercise as simply movement. Sometimes we have a picture in our mind of what exercise looks like. Instead, think outside the box. All movement counts.
Make it about more than just weight loss. Think about how you will feel when you are more active and fit. Imagine yourself with more energy, being less stiff and sore, feeling less stressed, sleeping better, and feeling more alert and energetic. There are so many physical and mental benefits of exercise!
Avoid all-or-nothing thinking. Does one hour of exercise feel overwhelming to the point of avoiding it? Instead of an hour, start small. Tiny bouts of exercise are still beneficial. Even a few minutes is better than none.
Don't rely on motivation. Many people assume that you have to be motivated to work out, and they think that they hopelessly fall short. But the thing is, motivation wanes over time. Even athletes may not feel like working out every day, but they stick to a training schedule.
Make movement a habit by setting aside a specific time to do it each day. Find the time that works best for you, and set a reminder on your phone or smartwatch to help you stay on track.
If you wait until you feel like it, in all likelihood you won't get up and move. Believe me, I know – I've been there, and still to this day I rely on habit and a scheduled time to exercise, rather than how I feel at that moment. I know how much better exercise will make me feel physically and mentally, so it's worth it to get it done and I'm always glad I did.
Make it fun. If working out isn't your thing, focus on finding a physical activity that you do enjoy. There really is something for everyone. Find your thing by trying different kinds of exercises or activities until you find what clicks for you (or at least something you don't hate). It doesn't have to be traditional exercise like going to the gym or calisthenics. Read on for some ideas to get you started.
Ways to work out when you don't like exercising
Walking is one of the simplest and best exercises there is. In fact, that's how I got started. I enjoyed it so much that I power-walked every day as my main exercise, and it led to weight loss and feeling much better. Walking is free, it doesn't require any equipment or special skill, and you can do it almost anywhere. Just get up and go.

Walking your dog once or twice a day is a wonderful exercise that benefits you both.
Just dance. Crank up the music at home and dance like no one's watching. Or take a class such as ballet, jazz, tap, hip-hop, salsa, ballroom, or belly dancing.
Wash the car by hand instead of going through the automated carwash.
Ride your bike. Cycling is gentle on the joints; builds strength in the legs, glutes and core; is a great cardio workout; and helps relieve stress and enhance well-being.
Do the chores. Sure, housework may not be fun, but it counts as exercise so at least there's that. Gardening, yard work, push mowing, and clearing out clutter works, too. Plus, you'll have the satisfaction of the job being done.
Go out and play. Grab the kids or your fur babies, go outside and have some fun. Remember the joy of playing when you were a kid? Try hula hooping, playing tag, dodgeball, hide and seek, swinging on the playground, hopscotch, skating, bike riding, playing catch, chasing fireflies or jumping rope.
Move in virtual reality. Exercise video games are available for all the leading platforms including Wii, Nintendo, Xbox, Playstation and PCs. Dance games; boxing, tennis and many other sports; and traditional exercise programs are among the many offerings.
Try a group fitness class. With a class you don't have to guess what exercises to do, you simply show up and follow along. Plus, you'll make new friends whose support and camaraderie can help you stay motivated. There really is something for everybody. The countless options include aerobics, Zumba, cardio kickboxing, barre, strength training and many more. Check out what's available from your local recreation and parks department or fitness studio and try something new.
Take online exercise classes. There's no need to leave the comfort of home when the class can come to you. In addition to being private and oh-so-convenient, online classes are also the easier, safer option in a pandemic – no mask or social distancing required.
Hiking helps connect you with nature, and builds cardiorespiratory endurance and muscular strength. What better time than the Fall to get outdoors and explore one of our state's beautiful trails?
Geocaching is a kind of real-world treasure hunt that requires participants to use GPS coordinates and an app to find what others have hidden. It's a fun and engaging way to get in some walking.
Partner with a workout buddy. Two can be better than one, and will keep you both moving, accountable and encouraged.
Think short and sweet. Micro workouts, also called exercise snacking, is an approach to try if long workouts just aren't for you. For example, instead of one 30-minute workout, you could do three 10-minute bouts of exercise spread throughout the day.
Martial arts or a self-defense class will help you build stamina, strength and flexibility. You'll also develop coordination and balance, and increase self-confidence.
Sports with a group of friends or co-workers fosters good relationships as well as fitness. Try a game of tennis, pickleball, bowling, badminton, or golf; or go canoeing, indoor rock climbing, roller skating or ice skating.
Use your fitness tracker to complete a challenge to cover a certain number of miles in a month. For example, if you walk or run five miles a day for one month, that equals 150 miles – which is the width of North Carolina!
Try mind/body formats. Yoga improves strength, balance and flexibility, and creates calmness. Tai chi also helps reduce stress and anxiety, and increases flexibility and balance.
Water exercise is beneficial for almost everybody, but is especially good if you have arthritis, obesity, or mobility issues. If you have access to a facility with a pool such as a YMCA, consider joining a water exercise class. Exercise in the water feels good and is a lot of fun.
Imagine yourself with more energy, being less stiff and sore, feeling less stressed, sleeping better, and feeling more alert and energetic. There are so many physical and mental benefits of exercise!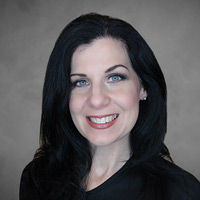 Michelle Rogers
Certified Personal Trainer
Remember, there's no one right way to work out, and one size doesn't fit all. Be creative, have fun and find what works for you!
Here are some hate to work out options:
Go for a walk
Dance
Wash the car
Ride your bike
Housework, yard work or gardening
Play outdoor games with kids or dogs
Exercise video games
Group fitness classes
Online exercise classes
Hiking
Geocaching
Partner with workout buddy
Micro workouts
Martial arts or self-defense classes
Sports with friends
Use your fitness tracker to complete a fitness challenge
Mind/body formats - yoga, tai chi
Pool exercise
© 2023 Blue Cross and Blue Shield of North Carolina. ®, SM Marks of the Blue Cross and Blue Shield Association, an association of independent Blue Cross and Blue Shield plans. All other marks and names are property of their respective owners. Blue Cross and Blue Shield of North Carolina is an independent licensee of the Blue Cross and Blue Shield Association.