5 picture perfect kayak and canoeing destinations in North Carolina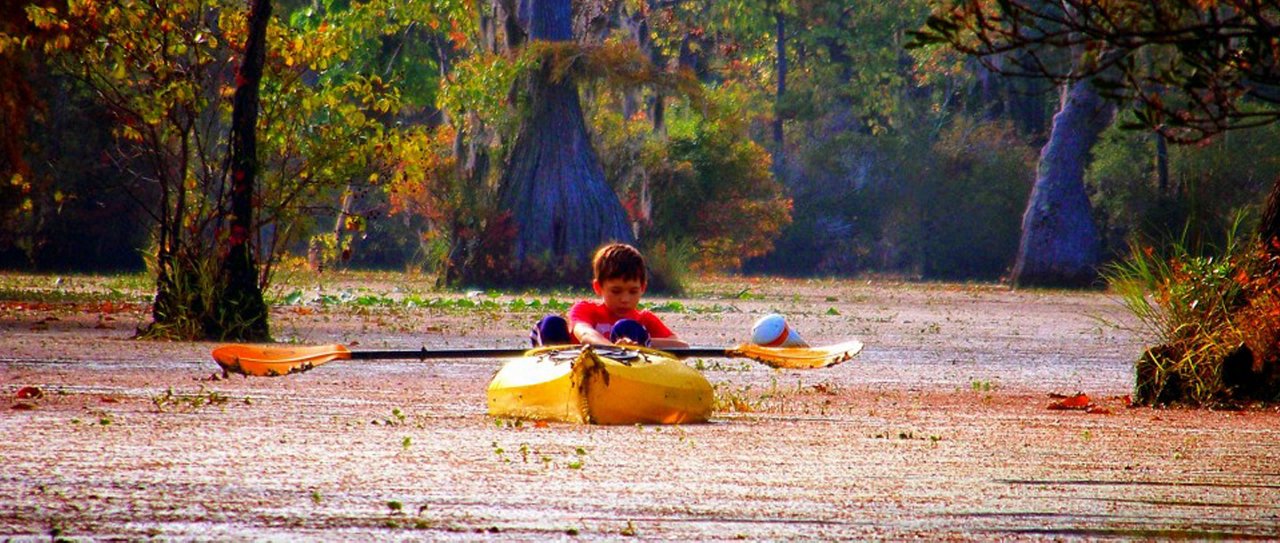 Few of us like a workout that feels like a workout. Go back to when you were a kid: did you wake up Saturday morning and say, "I think I'll go to the gym for two hours, do some cardio, pump some iron?"
No. You bolted out the front door and did your cardio and strength training running through the neighborhood, climbing trees, hurdling fences, making rock dams in the local creek and doing a host of other things you probably didn't tell your parents about. And that night, you slept 12 hours straight.
That's what exercise should be like today, as a grown-up: maybe not climbing trees and hurdling fences, but doing things that don't feel like exercise. Things that are fun!

Like paddling a canoe or kayak.
Here's the beauty of putting paddle to water: it's a good aerobic and upper body workout, it's out in nature in nature where you replenish your stores of Vitamin D, it makes you feel adventurous and it's surprisingly inexpensive. In fact, you don't even need a boat. Odds are, a park near you rents canoes and/or kayaks for surprisingly little – $5 an hour, or even less. They provide the boat, the personal floating device (PFD), the paddle, you provide the spirit of adventure. It's one of the best adventure values around.
Here are five kayak and canoeing destinations you can visit to see if paddling meets your criteria of working out minus the work.

In addition:

Go to GetGoingNC.com fo find paddling information on:

53 places statewide to rent a canoe or kayak

Information on why paddling is good for your health
Merchants Millpond State Park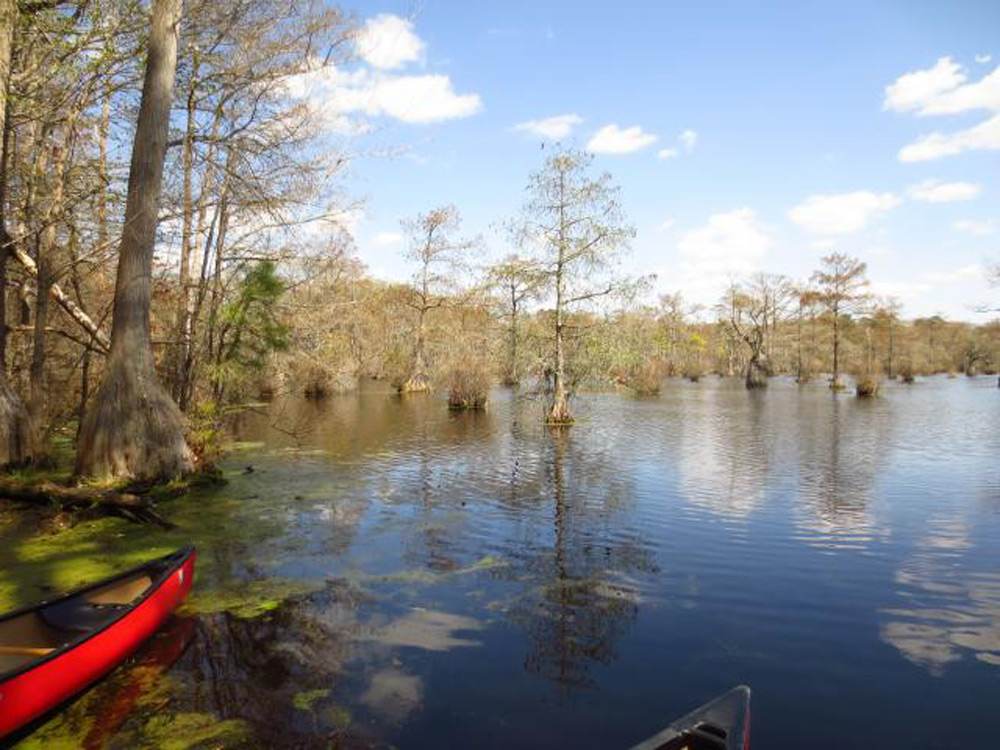 Gatesville, NC
Boats: Canoes
Season: Year-round
Cost: $5 first hour, $3 each additional hour
One of the best adventure deals in North Carolina is Merchants Millpond, period. Plunk down your $5, then set off into this nearly 200-year-old 760-acre millpond that's peppered with bald cypress and tupelo gum, the Spanish moss festooned from their branches completing the "Creature from the Black Lagoon" feel of this paddle. The farther you paddle – shoot for the Lassiter Swamp – the more you become consumed by the mystical nature of this wetland brimming with all sorts of curious life. Keep an eye peeled for the white posts that mark the paddle trail, lest you find yourself lost in this cousin to the nearby Great Dismal Swamp.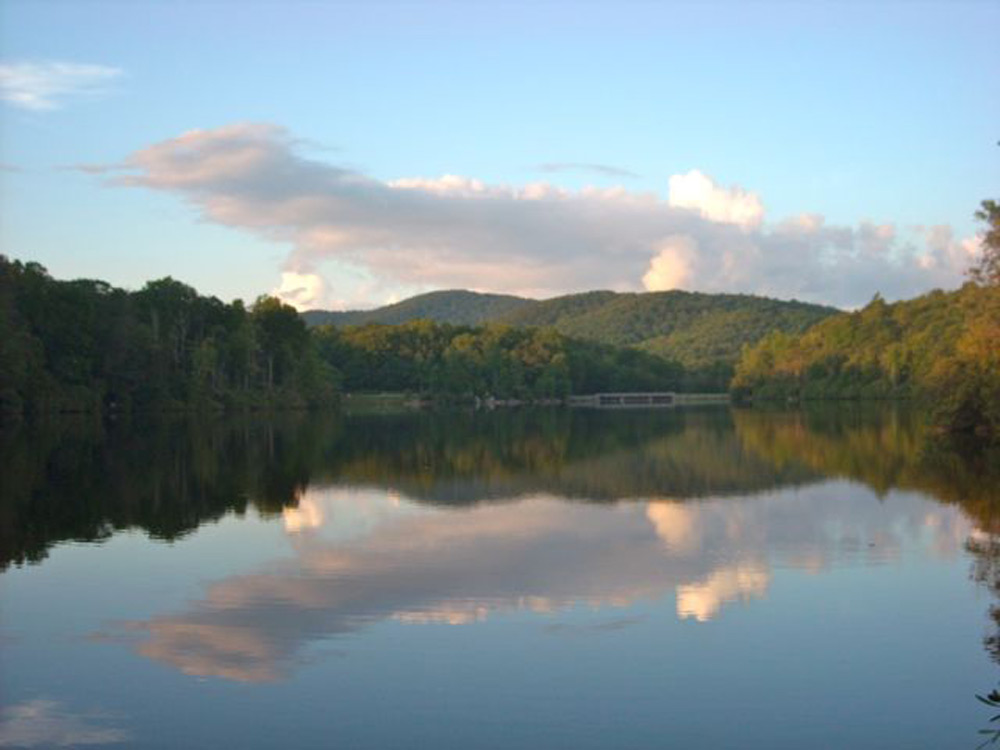 Julian Price Park, Blue Ridge Parkway, Milepost 297
Boats: canoes, kayaks
Season: May 1 into early fall
Cost: $12 per hour, plus tax
A mountain paddle trip is the stuff of pricey vacation getaways – you trundle down from the lodge, a polished staff has a box lunch waiting and helps settle you into an exquisite birchbark canoe, you set off into a lake rimmed by forest. All free – with the price of your $550 a night room. At Price Lake, you embark on a paddle on a cold mountain lake rimmed by rhododendron, mountain laurel and pines, with Grandfather Mountain looming in the backdrop. You're in a well-preserved stretch of the Blue Ridge, enjoying an experience that shrewd resorts can fetch big money for – yet it's all yours for $12 an hour plus change.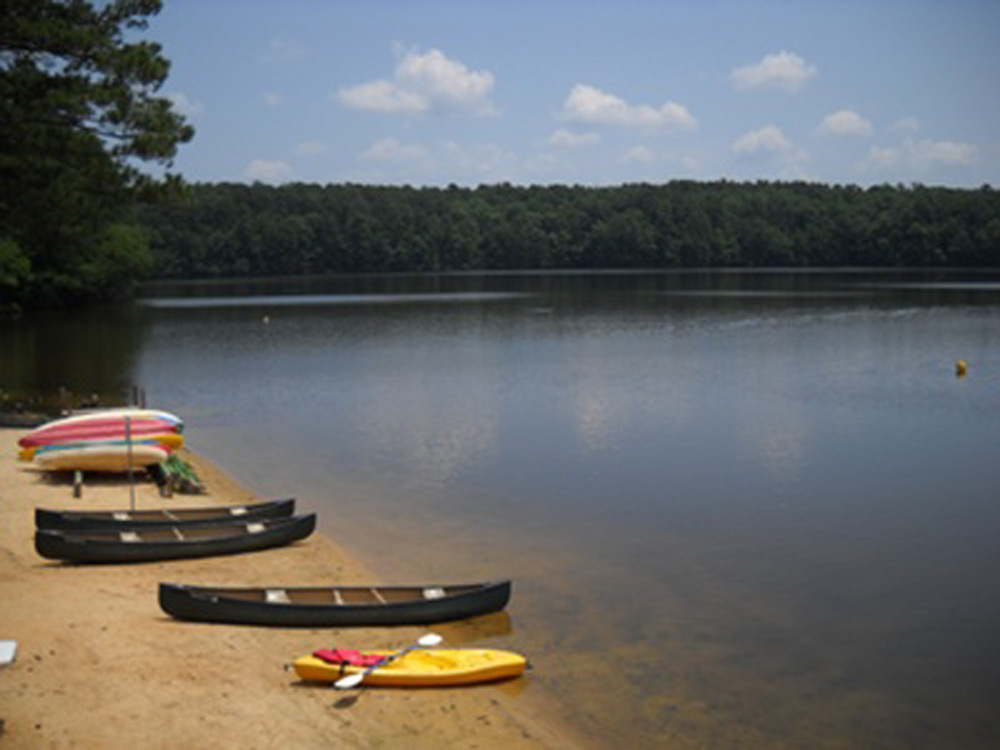 Raleigh, NC
Boats: Canoes, kayaks (plus sailboats, row boats, pedal boats)
Season: Open year round; water temperature must exceed 65 degrees for canoe and kayak rentals
Cost: $5 per hour
There's a two-fold attraction to 150-acre Lake Johnson. Stay on the main part of the lake and should something – unforeseen happen, help will be dispatched from the boat house post haste. (That likely won't happen, btw, on a lake this well protected from the elements and devoid of power boat traffic. When you're feeling more confident, paddle under Avent Ferry Road and into a more isolated section of the lake, where you can explore quiet fingers and marshy wetlands, and paddle a little ways up Walnut Creek. Get your feet wet under adult supervision, then get a true sense of exploring by kayak.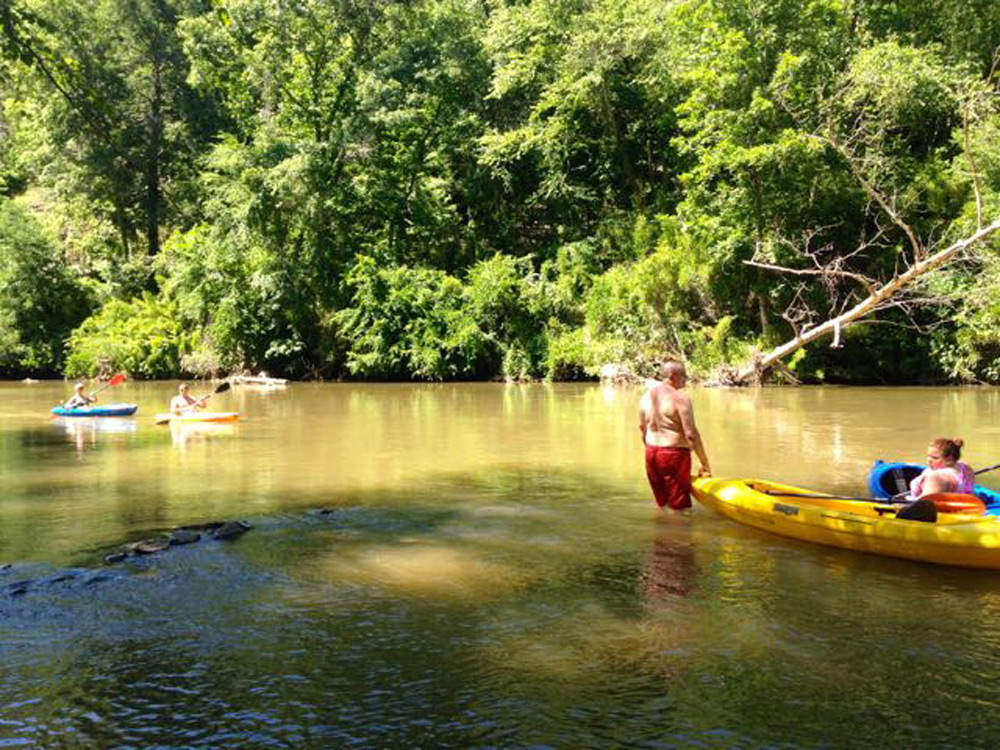 Danbury, NC (Triad area)
Boats: Canoes, kayaks
Season: April into late fall
Cost: $60 for a canoe (two people), $40 for a kayak (one person).
Feeling truly adventurous? It's hard to picture a better stretch to get a true sense of how rewarding river paddling can be than on the 6.5-mile run of the Dan River run by Dan River Adventures. The trip runs through the HammerStern Wilderness Preserve and Hanging Rock State Park, assuring a remote feel as you paddle through the ancient Sauratown Mountain range. Peregrin falcons circle above, endangered fresh water clams thrive below. A visual treat and some Class I water (very mellow rapids; point your boat and go) offers a thrill every now and then. You needn't be an experienced paddler for this stretch, and everything you need to know you'll be taught at the put-in.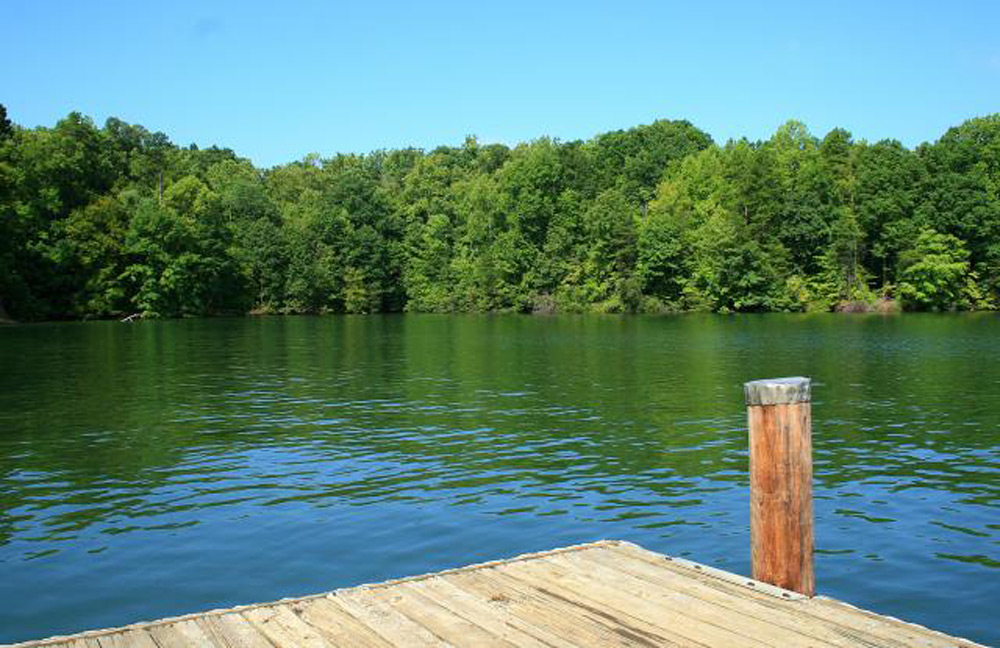 Troutman, NC (Charlotte area)
Boats: Canoes
Season: May to September
Cost: $5 for first hour, $3 each additional hour
Ten North Carolina State Parks offer boat rentals: Cliffs of the Neuse, Dismal Swamp, Jones Lake, Merchants Millpond (mentioned above), Crowders Mountain, Hanging Rock, Lake James, Morrow Mountain and Lake Norman. That means 10 places where you can rent a boat for just 5 bucks and see if the experience sticks. At Lake Norman, you'll have the state's largest manmade lake, at 32,510 acres – likely more than you'll need – to take a test run. Rather, you'd be well advised to stick to one of the lake's many fingers that narrow into spaces where wake-causing powerboats don't go (and if they do, they'll likely be quietly and slowly trolling for fish). A big plus: if you cotton to canoeing, the $3 for each additional hour of paddling bliss won't break the bank.
© 2023 Blue Cross and Blue Shield of North Carolina. ®, SM Marks of the Blue Cross and Blue Shield Association, an association of independent Blue Cross and Blue Shield plans. All other marks and names are property of their respective owners. Blue Cross and Blue Shield of North Carolina is an independent licensee of the Blue Cross and Blue Shield Association.