Fighting for food security with RAFI USA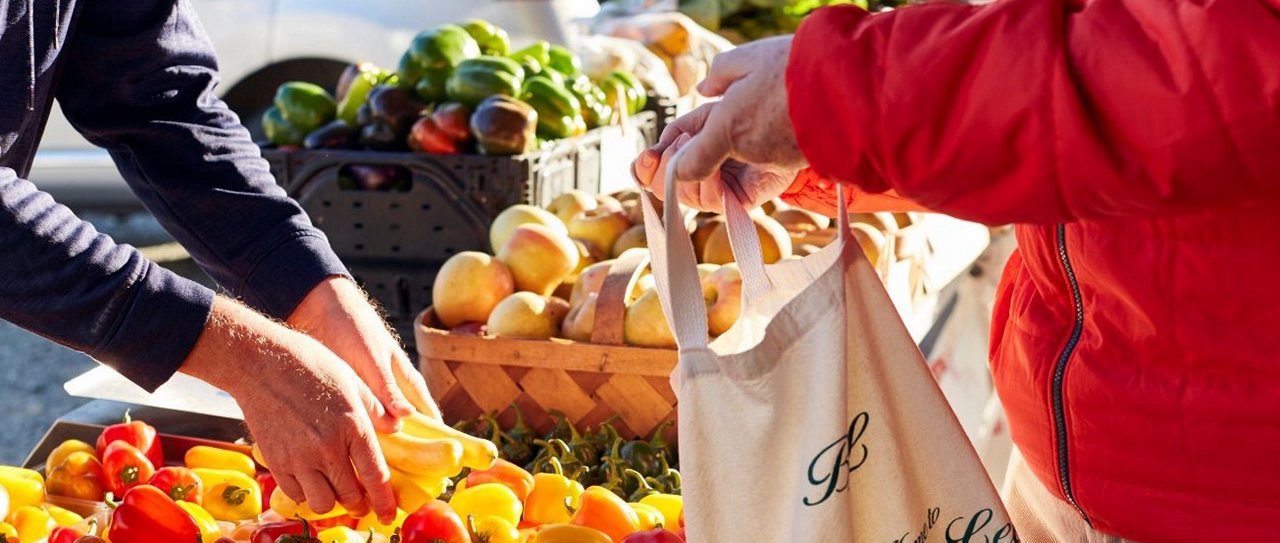 When Maggie Funkhouser became the manager of the Carrboro Farmer's Market in February 2020, she quickly realized it wasn't going to be business as usual. The pandemic hit North Carolina only a few weeks later.
"We had no idea if we were going to have to close or what it would take to stay open," she said. "It was really scary, especially for the farmers who had been planning what they were going to be growing and selling months in advance. It was a critical time where all these farmers had been depending on farmer's markets."

On top of that, customers were relying on the market for access to fresh, healthy foods. Like everyone else, Maggie and her team at the market had to adapt – and adapt quickly.

How farmer's markets are feeding North Carolinians during COVID-19
Blue Cross and Blue Shield of North Carolina supports a sponsorship of the Rural Advancement Foundation International-USA's (RAFI) Double Bucks Program. It aims to help shoppers who are food insecure purchase produce from local farmers' markets like Maggie's. The program became even more important in the midst of the pandemic. That's because access to fresh, healthy food was suddenly limited.
Through the Double Bucks Program, shoppers who receive SNAP/EBT or Farmers' Market Nutrition Program (FMNP) vouchers can double the value of each dollar spent at participating farmers' markets, including Maggie's. So, for example, what's usually ten dollars of benefits is worth twenty dollars. Those who receive WIC benefits or Section 8 housing vouchers can also have any cash amount doubled. There are no maximum caps for the Double Bucks matching incentives.

Within the first year that Blue Cross NC was involved, more than $57,000 of Double Bucks had been distributed to those in need. RAFI's program expanded even further the next year. They partnered with an additional five farmers' markets in rural communities to help increase food security for the more than 1 million SNAP recipients in North Carolina. Currently, the participating farmers' markets include: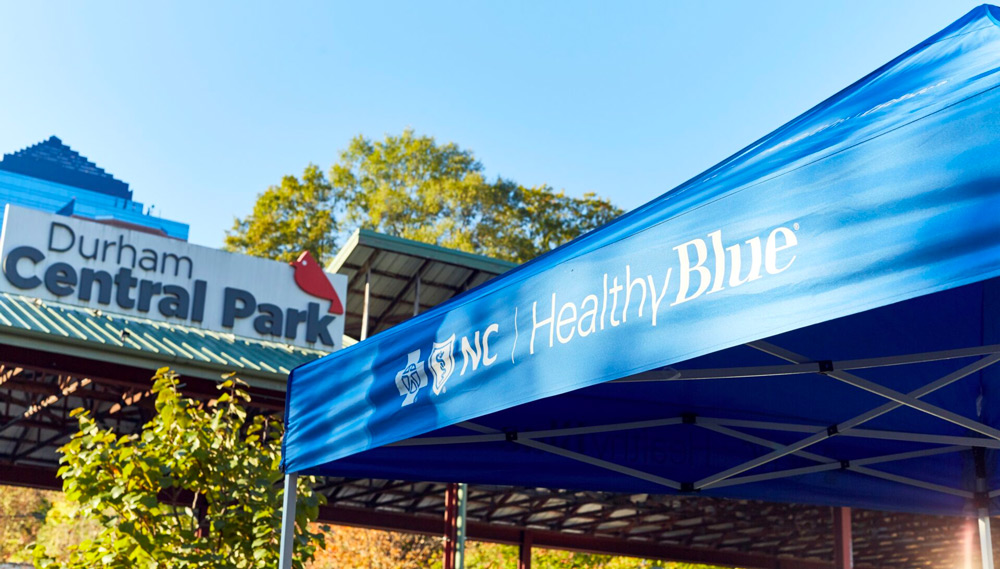 When COVID-19 started to seriously impact people in mid-March 2020, many grocery stores that accepted SNAP and similar programs were emptied of assistance-eligible products. And when unemployment skyrocketed due to the pandemic, more North Carolinians needed these assistance services.

"I remember going to a local grocery store and seeing no milk, no meat, no bread, no vegetables. I had this realization that we have those things to offer," Maggie said.

The Double Bucks Program with RAFI allowed shoppers to turn to local farmers' markets when grocery chains were out of stock. In response, participating farmers' markets in Carrboro, Chapel Hill and South Durham offered Triple Bucks to further benefit food-insecure shoppers. As a result, the program had an unprecedented number of participants. A single farmers' market saw a 536% increase in program usage from the same time last year.

As people began to adopt social distancing practices, RAFI worked with community partners to create drive-thru, delivery and no-contact pre-order options. This let markets continue to be a reliable source of fresh produce for assistance funds recipients. It also supported local farmers affected by supply chain disruptions due to coronavirus closures.

"This program is a really exciting one for me. It's been wildly successful this year as a way to provide access to healthy foods," Maggie said. "I feel as though this program has made a huge difference to our customers this year."

As COVID-19 continues to impact North Carolina households, the Double Bucks Program remains a resource for food security. 

Browse related articles
© 2023 Blue Cross and Blue Shield of North Carolina. ®, SM Marks of the Blue Cross and Blue Shield Association, an association of independent Blue Cross and Blue Shield plans. All other marks and names are property of their respective owners. Blue Cross and Blue Shield of North Carolina is an independent licensee of the Blue Cross and Blue Shield Association.