HBCU investments open doors for limitless opportunities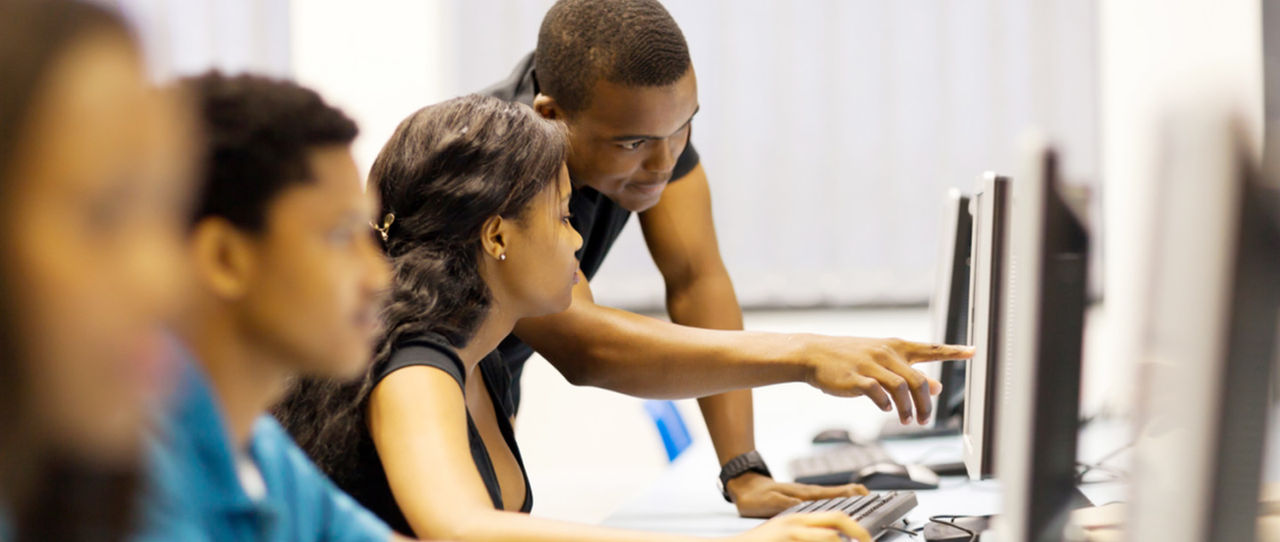 Blue Cross and Blue Shield of North Carolina (Blue Cross NC), our commitment to diversity, equity and inclusion is not only in our words, but also our actions.
We have long recognized the impact that Historically Black Colleges and Universities (HBCUs) have on diversifying our workforce and industries, such as health care, that currently lack representation. And since 2018, we have invested more than $5.3 million in nine HBCUs across the state.

Our HBCU investments focus on helping institutions
Remove financial barriers for students in need
Contribute to a diverse workforce and equitable educational opportunities
Increase Black representation in health care-related fields
But what's often overlooked are the inspiring stories of the students behind each investment. 
Transforming the world through social impact
Nyasia Luke is determined to be the change she wants to see in the world.
She's a senior at Elizabeth City State University (ECSU) studying social work. After graduation, she plans to pursue her master's degree in international social work, become a clinician and start her own practice.

Nyasia's ambition doesn't stop there. She hopes to open agencies across the world to address global issues including human trafficking and domestic violence.

"I have a passion for creating atmospheres of change," she said. "It is so important that we become knowledgeable of the issues that directly impact human beings."

Nyasia is one of the recipients of ECSU's Successful Retention Grant. The grant was created from our $250,000 investment to the school this year.

The investment is one of four made this year to assist HBCUs with gap funding and student retention.


Breaking barriers, advancing the future of flight
HBCUs graduate thousands of students each year, but a significant portion do not make it to the finish line due to a lack of family and financial support. This is largely because many HBCU students are the first in their families to attend college and are from homes with low income.
"As a first-generation [student] in my house, not a lot of people understand the depth of college in my family," said Maxwell Mensah, a sophomore at ECSU. "So, I know that financial aid is a necessity."

Maxwell is also a Successful Retention Grant recipient. His major is aviation, and he has an interest in "everything above the ground." He hopes to join the Coast Guard's College Student Pre-Commissioning Initiative at ECSU by the end of this school year.

"I want to take my skills into the military, so I can better improve the future of transportation in the aviation field," said Maxwell.

The road to graduation is not always smooth for ECSU students.

Ninety-two percent of ECSU's student body is from state-designated Tier 1 and Tier 2 counties. These are the most and second-most economically challenged counties across the state.

Our investment is expected to benefit over 75 of ECSU's students and positively impact the University's retention and graduation rates.

Leading with purpose and passion
Saint Augustine's University (SAU) is another HBCU to receive funding from Blue Cross NC this year.
Seventy-three percent of its student body are Pell grant-eligible and are often unable to fulfill their financial obligations to the University. SAU's average student financial aid balance, after federal aid, is $7,872.

Our $250,000 investment helps cover the balances on those accounts for select senior students.

Aaliyah Williams is one of those seniors.

She said the funding helped support her education as an out-of-state student. She transferred to SAU to play basketball and continue her education after receiving her associate's degree from the University of West Florida.

"I got here, and the atmosphere was amazing," Aaliyah said. "I'm a single mother as well, and it's just a blessing for opportunities to continue to help me further my education so that I can build a better life for me and my daughter."

Aaliyah is president of SAU's Student Government Association. She plans to use her leadership skills as an athletic director or youth coach after obtaining a graduate degree. Her goal is for her career to be centered around her love for working with children and helping others.

"I think that my purpose in life is really to – and this is cliché – but it's really to help people," she said. "I just want them to be better than me. And in order to do that, I have to lead by example."

Shaw University and Livingstone College are the other two HBCUs that received funding this year.

Blue Cross NC will continue to identify ways to support our state's HBCUs and help create opportunities for its students. In addition, we remain committed to DEI through community investments that strengthen our diverse NC communities.
Browse related articles
© 2023 Blue Cross and Blue Shield of North Carolina. ®, SM Marks of the Blue Cross and Blue Shield Association, an association of independent Blue Cross and Blue Shield Plans. Blue Cross NC is an abbreviation for Blue Cross and Blue Shield of North Carolina. Blue Cross and Blue Shield of North Carolina is an independent licensee of the Blue Cross and Blue Shield Association.