Data to go: Health records should be accessed like bank statements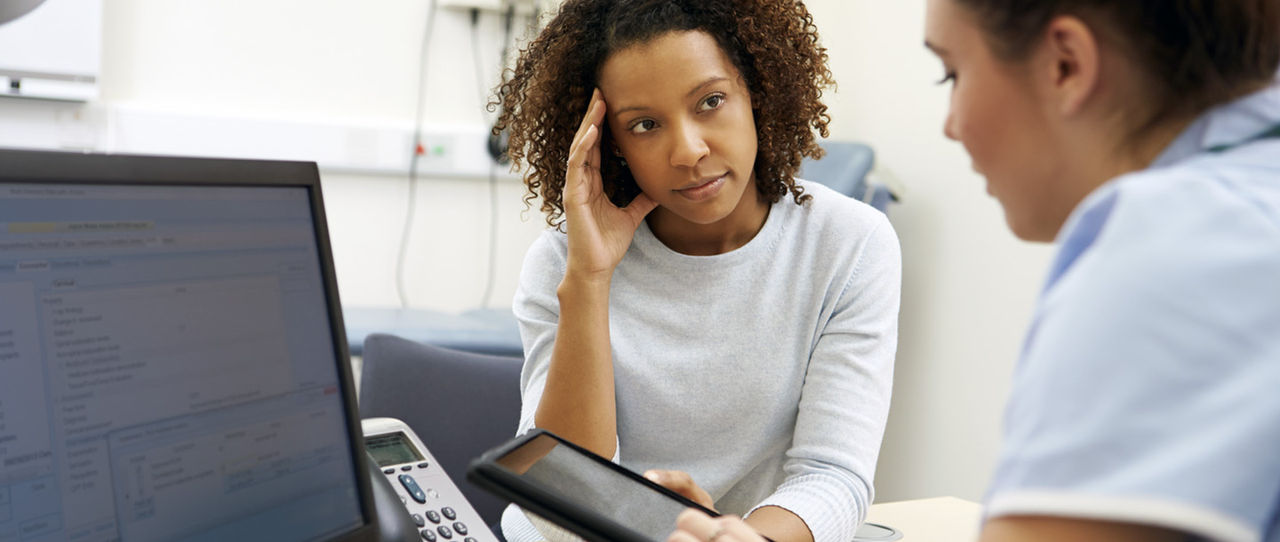 If I travel from North Carolina to Alaska, I can go to the nearest ATM and get access to all of my banking information. And it doesn't even need to be an ATM from my bank. All the ATMs around the world are connected, so my checking account follows me everywhere I go.
But if I go to the emergency room in Alaska on a Friday night, will my primary care doctor back home in North Carolina know about it on Monday morning? Probably not. And that's because unlike ATMs, electronic health record (EHR) systems aren't all wired together.
I don't have to go to Alaska to experience this problem. According to Healthcare IT News, three-quarters of US hospitals use more than 10 different EHR systems at their affiliated practices. Only 2 percent of hospitals have a single vendor for these records.
I like to think my health is just as important as my checking account balance. But does our health care system think so?
Technology allows both physicians and consumers to collect and view more health care data than ever before. But to get the most out of this ocean of data, it needs to be held in a central location, with a standard format that's easily accessible to both me and my doctor.
The name for that is interoperability, which is a lot of syllables for a fairly simple concept. It just means that EHR systems should be wired together, just like ATMs. Interoperability helps providers and insurance companies make thorough and accurate assessments of patient needs while also avoiding costly errors and duplicate care.
Blue Cross and Blue Shield of North Carolina (Blue Cross NC) believes that a common data exchange system would result in lower overall operating costs. And for patients, it would mean different care teams are all on the same page – or the same computer screen.
But what does interoperability look like in practice? For physicians, it's receiving patient data across practices, hospitals and platforms to paint a full picture of a patient's health. For consumers, it could mean central access to things like ancestry information, wearable and health tracker data, and other health app input so providers can best assess their health.
And for an insurance company like Blue Cross NC, interoperability means sharing data with consumers and providers to connect the dots on patient care. It could also entail sharing data with other insurance companies to coordinate and continue care when a member switches insurers.
When done right, the expansion of interoperability can change the health care landscape, making it more data-driven, connected and personalized. This, in turn, can result in lower costs, better outcomes and an improved patient experience.
Challenges to adopting interoperability
Over the past decade, the US has made enormous strides in digitizing medical records. This is largely thanks to the Health Information Technology for Economic and Clinical Health (HITECH) Act of 2009, which promoted and expanded the adoption of EHRs nationwide. Use of EHRs has more than doubled since 2008, with 96% of non-federal acute hospitals and 86% of office-based physicians using systems to collect electronic data.
But if the different EHR systems can't communicate with one another, is this really progress?
When we fail to integrate patient data, we limit physicians' ability to drive meaningful insights that can lead to improved outcomes and better health overall. But the slow adoption of advanced analytics is only one of several speed bumps to interoperability. Others include a lack of standardization in the way health data is measured and recorded, and differences in privacy and security laws from state to state. These are challenges that we will need to overcome to truly make the most of our health care data.
What Blue Cross NC is doing
Blue Cross NC supports the expansion of interoperability as part of our larger efforts to transform the health care system, moving away from a fee-for-service model to one that is based on value. Through data exchange between providers and Blue Cross NC, for instance, we can better assess the quality and value of care for our members and avoid costly errors like duplicate testing. Ultimately, interoperability will allow us to continue delivering on our commitment to provide better outcomes and an exceptional patient experience at a lower cost.
Our strategy to expand interoperability focuses on three key areas:
Patient and Caregiver Access: Providing patients and their doctors with access to their complete health history when they need it
Strong Data-Sharing Foundation: Supporting consistent standards across the health care industry that meet the needs of patients and ensure privacy and safeguards are in place
Seamless Flow: Removing barriers preventing flow of data between patients, doctors, hospitals and insurance companies to allow access in a secure, efficient and cost-effective way
COVID-19 has caused some delays in implementing some federal interoperability requirements for health care providers. Still, the pandemic illustrates the need for standard requirements that will give a more complete picture of a patient's health history and current status.
We will continue to take a leading role on both the local and national levels to ensure that our members' health data is working to make them healthier-whether they need to access their data in Asheville or Anchorage.
Browse related articles
© 2023 Blue Cross and Blue Shield of North Carolina. ®, SM Marks of the Blue Cross and Blue Shield Association, an association of independent Blue Cross and Blue Shield Plans. Blue Cross NC is an abbreviation for Blue Cross and Blue Shield of North Carolina. Blue Cross and Blue Shield of North Carolina is an independent licensee of the Blue Cross and Blue Shield Association.