Making health care simpler and more affordable starts with value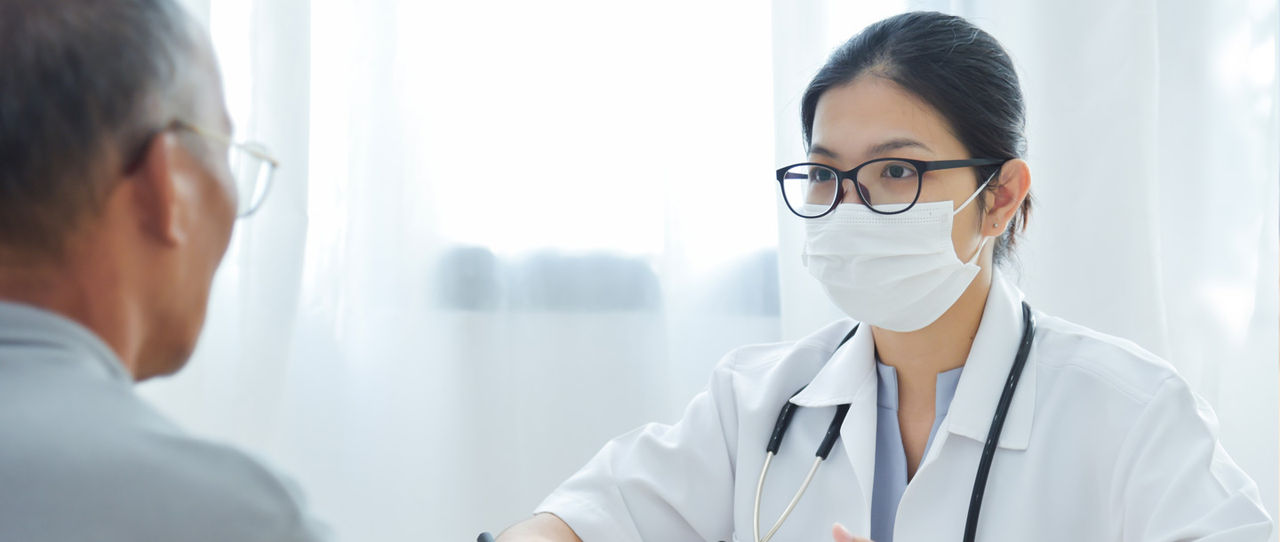 When the COVID-19 pandemic hit, many people were worried about getting the right health care and affording it. Dealing with a global virus outbreak is new to all of us, but being concerned about the costs and complexity of seeing a doctor or going to a hospital is not.
For too long, health care costs have risen at an unsustainable rate. At the same time, navigating that care has become an inconvenient journey, with patients experiencing uneven quality along the way. In order to make health care better, simpler and more affordable, the health care system needs to fundamentally change.

This transformation starts with a move to value-based care. But what do we mean when we say value?

At Blue Cross and Blue Shield of North Carolina (Blue Cross NC), value has three components: cost, quality and customer experience. When these dimensions shift in a positive direction, more value is created for the health care system and our members. To achieve greater value, we've focused our efforts on:

Paying providers for higher quality, lower-cost care

Investing in expanding primary care and behavioral health care to achieve better health outcomes
Providing the tools and resources members need to make better health care decisions for themselves and their families
Rewarding value over volume
The traditional payment relationship between doctors and health insurers has been fee-for-service. This means that the more procedures doctors perform, the more they're paid. However, this relationship has stood in the way of high quality, affordable care for patients – the exact thing both providers and payers want.
We've charted a new path forward with our Blue Premier value-based care initiative, rewarding value over volume. Collaboration is at the heart of this new model. Doctors, hospitals and Blue Cross NC are held jointly accountable for better health outcomes, exceptional patient experience and lower costs.

But Blue Premier goes a step farther. Through a "shared risk" financial model, a participating health system shares in cost savings if it meets goals to improve patient health – but also shares in the losses if it falls short of agreed-upon targets. Blue Premier also provides resources for more care coordination. This model helps doctors and health systems actively manage a patient's health care conditions, leading to fewer hospital visits and better health overall.

Our providers have been eager to make the move to value right along with us. Eight leading health systems in North Carolina now participate in Blue Premier.

It's projected that Blue Premier will result in medical cost savings of 15% over 10 years. It's one reason we're able to lower our individual Affordable Care Act (ACA) customers' 2021 rates by an average of about one percent. Blue Cross NC has now lowered rates for individual ACA customers for the third straight year, resulting in rates more than 10% lower for these customers than they were in 2018.

Putting primary care at the center
Preventing health conditions from developing or becoming serious costs much less – in both dollars and suffering – than treating them later on. And the best place to check these conditions is often in the primary care setting.
Research shows that high-quality primary care leads to significantly better patient health and lower costs. That's why a central principle of Blue Premier is making primary care providers the hub of patient care. It's also why Blue Cross NC collaborates with Aledade to provide actionable information and best practice guidelines to support independent primary care physician practices that don't have the same resources as practices owned by health systems.

For members with multiple health issues, we've worked closely with national leaders to deliver intensive primary care. Blue Cross NC members who visit these practices will have more time to go over their health goals during appointments, support from an integrated care team and help finding the highest-quality specialists when specialty care is required.

Making sure physical and mental health go hand in hand
To be considered healthy, no part of health can be overlooked, especially mental health and emotional well-being. In fact, studies show that overall health outcomes improve when patients are able to better manage their depression, anxiety and other behavioral health disorders.
However, seeing a primary care doctor to help manage physical health is often much easier than accessing mental and behavioral health resources.

But we've been working to change that – by integrating behavioral health treatment within the primary care setting. We've collaborated with Quartet, a pioneering health care technology company, to identify patients with mental health conditions and connect these patients to the right care, at the right time.

When our members can more easily find quality, affordable options for care, we know we're on the right path to transforming our health care system.

Browse related articles
© 2023 Blue Cross and Blue Shield of North Carolina. ®, SM Marks of the Blue Cross and Blue Shield Association, an association of independent Blue Cross and Blue Shield Plans. Blue Cross NC is an abbreviation for Blue Cross and Blue Shield of North Carolina. Blue Cross and Blue Shield of North Carolina is an independent licensee of the Blue Cross and Blue Shield Association.