We Resolve: To lower the cost and raise the quality of care in North Carolina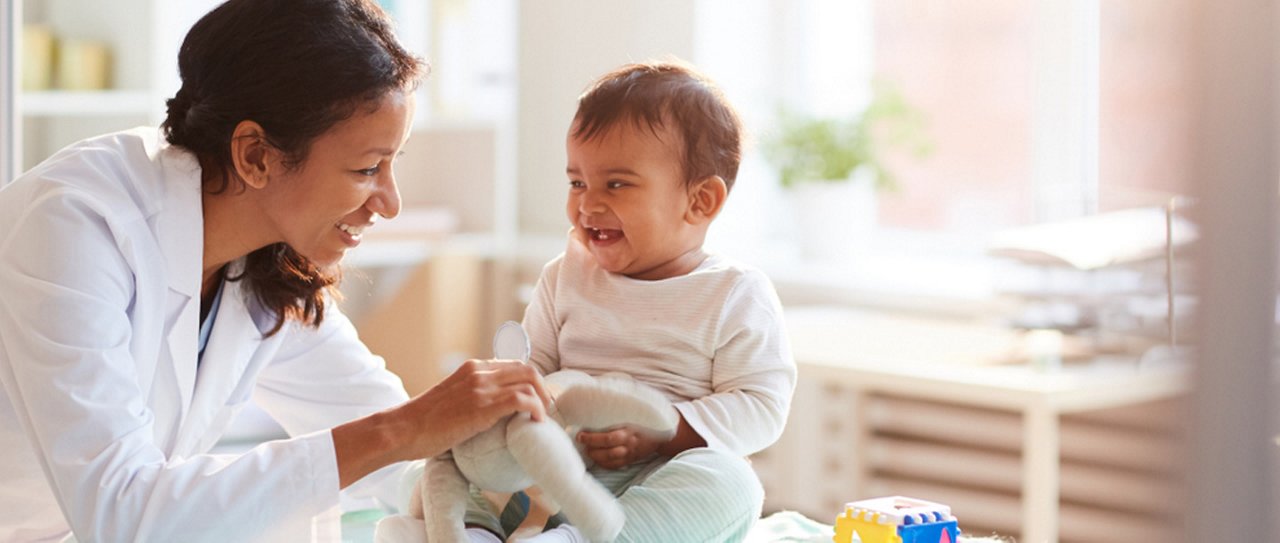 Most Americans would probably balk at the idea of spending nearly $20,000 on a bloated annual expense. That would be enough to buy a new car every year! Unfortunately, by 2028, that will be the annual per-person cost of health care if things don't change.
Between 2009 and 2019, health care spending in the United States rose nearly a trillion dollars. In 2019, spending topped $3.8 trillion, or $11,582 per person. These costs are expected to climb to $6.2 trillion by the end of the next decade.

No doubt, health care is expensive. But it doesn't have to be so expensive, especially when patients aren't seeing better outcomes for the money they are spending.

Blue Cross and Blue Shield of North Carolina (Blue Cross NC) is committed to driving innovation that directly addresses the exorbitant rise in medical costs, while simultaneously improving the quality of care our members receive. Our work is helping North Carolinians in all 100 counties to find easy, affordable pathways to better health.

Finding the right prescription for lower drug costs
The data make it clear: when it comes to health care costs on the rise, pharmaceuticals are leading the way.
Since 2014, prescription drug prices have increased by 33%, far outpacing other medical services. 50% of the increase in our members' health care spending is now from rising drug costs. Here's an even more startling statistic: even though specialty drugs (which are often injectable and require extra education and support) account for only one percent of prescriptions, they drive half of that pharmacy spending.

Blue Cross NC understands that savings won't tick up unless the cost of drugs starts to tumble down. Our work to control prescription drug costs is already underway:

We're helping our members access biosimilar drugs as an alternative to expensive name brands. Similar to generic medications, biosimilars have the same active properties as other licensed drugs, but without the sticker shock.

Blue Cross NC pharmacists are assigned to our Blue Premier partners to support members with chronic conditions or those eligible for medication review and condition-specific health screenings, working hand-in-hand with our provider colleagues.
Our Rx Savings Solutions program scans drug options for savings and helps members maximize prescription benefits. This saves our members an average of more than $1,500 per year.
We've collaborated with biotech startup EQRx, a company focused on lowering direct member costs and creating new medicines at radically lower prices. EQRx will specifically target specialty drugs like oncology medicines. This would deliver as much as 30-40% in prescription drug savings for our members.
These are only a few of the strategies we've initiated to help contain drug costs. We understand that success depends on strategies that evolve and expand. Looking ahead, we will remain firm in our commitment to making pharmaceuticals more affordable, but we will be flexible in our approach. We will be bold in the design and testing of new approaches, and we will scale up those that work.
Changing the standard of how Americans pay for care
Another reason why health care costs have risen so quickly and consistently is because the old way of paying for care prioritized the wrong thing: the outdated fee-for-service model rewarded providers for the number of procedures they performed.
At Blue Cross NC, we're doing things differently, focusing instead on paying for the quality, not the quantity, of care. Our industry-leading value-based care program, Blue Premier, is at the heart of our efforts to make health care more affordable for everyone.

Under value-based care, providers and insurers work together to set goals to help patients receive better, more affordable, more coordinated care. Blue Premier takes these goals a step further by building toward shared financial risk. These shared-risk agreements reward providers for delivering better quality and greater cost savings to their patients. Doctors, hospitals and insurers all work together to deliver high quality health care in the most affordable way possible. Blue Premier includes 11 North Carolina health systems and almost 900 independent physician practices.

Last year alone, Blue Premier generated $197 million in cost savings. In 2019, savings amounted to $153 million. That's a pretty remarkable accomplishment; Blue Premier is only two years old, but it has already had a $350 million impact.

These savings weren't created by cutting corners. They grew out of our careful collaboration with providers to enhance the quality of care, and they prove that you can improve quality while reining in costs. By rewarding more strategic, more collaborative care, Blue Premier helps prevent serious and costly health problems before they arise.

For example, last year our adult members with a Blue Premier provider saw a 15% reduction in unplanned hospital readmissions. More members regularly monitored and controlled their blood pressure, and compared with 2019, 10,000 more members underwent colorectal screenings. According to U.S. Preventive Services Task Force calculations, this preventative measure alone could have possibly averted an additional 200 deaths from colorectal cancer.

These results show that Blue Cross NC members are benefitting from our move to value-based care. By working with doctors and hospitals to change the way we pay for care, we're making health care better, simpler and more affordable.

These advances are just the start. Blue Cross NC has committed to supporting independent providers and extending the reach of value-based care, so that more members will see the cost and quality benefits that value-based care can bring.

Building a stronger health care infrastructure
North Carolina is a large and diverse state. We continue to serve members living in all 100 counties, as we have since the Affordable Care Act began. Blue Cross NC recognizes that many communities struggle to maintain enough health care professionals to serve their populations. We are providing support. Our work to strengthen independent practices in every region of the state is keeping our members healthy and saving them money.
At the height of the COVID-19 pandemic, we invested heavily in a plan that has helped 513 local primary care practices­ – serving 500,000 members – weather financial challenges that few could have anticipated.

To strengthen the many independent practices that faced sudden decreases in revenue, we established our Accelerate to Value program and quickly began distributing "catch-up" payments to help eligible practices maintain 2019 revenue levels. By the fall, we had distributed $19.8 million to participating providers through this program, helping them stay afloat through trying times and giving them a pathway into our value-based care program.

This year, we began collaborating with Deerfield Management Company to provide independent practices the administrative support and high-tech tools they need to coordinate patient care. This collaboration has helped primary care providers navigate a period of tremendous change and to emerge stronger.

In addition, through our collaboration with Caravan Health we created an accountable care organization (ACO) that brings value-based care to rural and community hospitals across the state.

Our investments in independent practices play an important role helping North Carolinians in remote areas and underserved communities access health care that is more affordable and better quality. As a result of our efforts, today nearly 900,000 members (and counting) receive high-quality care from a Blue Premier provider.

Tackling chronic conditions
More than 50% of Americans live with a chronic disease. Treatment for these conditions can be expensive – really expensive. In fact, by some estimates, care for chronic disease accounts for 85% of health care costs. That's why Blue Cross NC has invested in aggressive measures to help members prevent and treat chronic conditions.
Diabetes is one of the major contributors to heart disease, stroke and death – not to mention amputation, end-stage kidney disease and blindness. More than a million North Carolinians have diabetes. With more than 11% of the state's population directly impacted, diabetes costs North Carolina billions each year. That includes $7.7 billion in direct medical expenses and $2.9 billion in indirect costs resulting from lost productivity.

Blue Cross NC has partnered with Virta to provide a program that does much more than help patients manage their diabetes. Virta actually helps patients reverse the disease's course. It's available at no additional cost to eligible Blue Cross NC members who have Type 2 diabetes.

Within one year of starting the virtual program, 94% of Virta users either reduced their need for insulin or were able to stop using it entirely.

Blue Cross and Blue Shield of North Carolina (Blue Cross NC) members also have access to groundbreaking smoking cessation tools to help break a habit that is the leading cause of preventable death in the United States and contributes nearly $170 billion in direct medical care costs for adults.

Addressing non-medical drivers of health
Of course, we also recognize that good health depends on so much more than routine checkups and quality hospital care.
Meeting basic needs beyond traditional medical care is the foundation for good health, but not everyone has access to the same resources to meet these needs. Things like income, transportation, housing, and access to healthy foods and health care are all equally – if not more – important to our overall health. Yet, some people face significant barriers to these resources.

These indirect (non-medical) drivers of health play an important role shaping the overall health of a community. Data show that the zip code where we live directly correlates with our life expectancy, which can vary widely for people living across a county line – or even across town – from one another. Simply put, those living in communities with fewer resources stand a greater chance of experiencing chronic health problems

Inequities in community health impact us all. A healthier North Carolina will reduce the strain on our health system and minimize reliance on emergency room visits. This ultimately lowers health care costs for everyone.

That's why we're committed to helping individuals and communities address drivers of health. Currently, Blue Cross NC efforts specifically prioritize food security, because a healthy diet is the most commonly reported unmet social need.

Food security is our priority, but it's hardly the entire scope of our work. We are testing new programs to address social isolation. This includes our support of efforts to help individuals with low-income secure transportation to vital health care services and investments in a host of programs designed to help North Carolinians address their unique needs, no matter where they live.

Looking forward, forward thinking
Even in the midst of a devastating public-health crisis, Blue Cross NC has remained committed to making health care simpler and more affordable: achieving millions in savings through value-based care; supporting North Carolina's health care infrastructure; and delivering state-of-the-art programs to help members get healthy and stay healthy. We've accomplished a lot.
Still, our eyes remain set on the future, focused on continuing the progress we've made. Why? Because Blue Cross NC is driven by a singular purpose: to improve the health and well-being of our customers and communities – we won't stop until health care is better for all.

Browse related articles
© 2023 Blue Cross and Blue Shield of North Carolina. ®, SM Marks of the Blue Cross and Blue Shield Association, an association of independent Blue Cross and Blue Shield plans. All other marks and names are property of their respective owners. Blue Cross and Blue Shield of North Carolina is an independent licensee of the Blue Cross and Blue Shield Association.