Better health care for North Carolina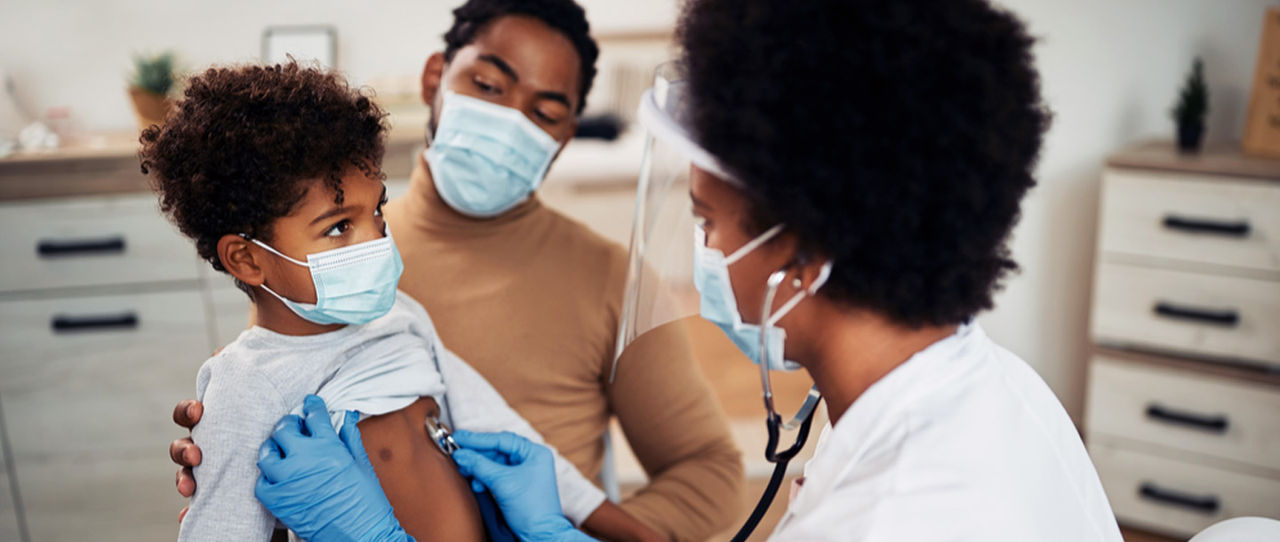 If you ask most American consumers about inflation, they'd probably say they hadn't given it much thought until very recently, when prices at the grocery store, gas station and elsewhere made a sudden jump. But the truth is, we've all been dealing with the effects of steep inflation for decades – in health care. And to make matters worse, we're not getting enough value for what we're paying. Individuals and businesses expect more from health care, but in North Carolina they experience some of the highest health care costs in the country.1
In 2020 national spending on health care grew to $4.1 trillion,2 which includes spending on hospital care, prescription drugs, clinical services, administrative costs and health insurance.3 That's $12,530 per person. These costs are expected to climb to $6.2 trillion by 2028.2
No doubt, health care is expensive. But it doesn't have to be so expensive, especially when patients aren't seeing better outcomes for the money they are spending. And at a time when inflation is putting the squeeze on every household budget, the work to get health care prices under control has never been more important.
Blue Cross and Blue Shield of North Carolina (Blue Cross NC) is pushing back against the astronomical rise in medical costs, while improving the quality and access of care our members receive. Our work is helping North Carolinians in all 100 counties to find easy, affordable ways to better health.
Smart shopping with cost transparency
Everyone understands the importance of knowing the price of something before buying, and smart consumers know that it pays to shop around. There are tools that can help anyone find the best deals on everything from televisions to toothpaste. Unfortunately, it hasn't been easy for North Carolinians to identify the price or to track down the best value in everyday medical procedures – but now with Blue Cross NC, it can be.

The SmartShopper program helps members save money on their out-of-pocket medical expenses by letting them compare prices on dozens of procedures, from a mammogram to a full hip replacement. Blue Cross NC members get even more detailed data based on their plan information, along with an extra bonus: When members choose a lower-cost provider through SmartShopper, they can earn a cash reward – up to $1,000 per procedure.4
This literally puts cash back in your wallet – just for shopping.
Finding the right Rx for lower drug costs
The data is clear: health care costs are on the rise, and prescription drugs are leading the way.5

Since 2014, increases in prescription drug prices have far outpaced those of other medical services. In fact, rising drug costs now account for 50% of the increase in our members' health care spending.6
Blue Cross NC understands that our members can't achieve savings until the cost of drugs starts to tumble down. Our work to lower the cost of prescriptions is already underway:
We're helping our members access biosimilar drugs as alternatives to newer, name-brand biological drugs.

7

Biological drugs can be quite expensive, in part because they are made in living systems (like yeast or bacteria) that can't be easily replicated synthetically. Biosimilars replicate the effectiveness of their name-brand counterparts, and they go through a rigorous FDA approval process. Much like generic medications, approved biosimilars have the same benefits in treating disease as name-brand drugs, but without the sticker shock. One study by the Congressional Budget Office "estimated that biosimilars could generate savings of roughly $25 billion over 10 years, about 0.5% of national drug spending."

8

Blue Cross NC pharmacists, working hand in hand with providers, are assigned to our Blue Premier partners to support members with chronic conditions or those eligible for medication review and condition-specific health screenings.
Our Rx Savings Solutions program uses software to scan member prescriptions, looking for generic substitutes, therapeutic equivalents and other potential avenues for saving money. When the program finds a savings opportunity, the member receives an email or text message inviting them to consult with their doctor to determine if they want to take advantage of the tool's recommendations. This saves our members an average of more than $1,500 per year.

9

We've collaborated with biotech startup EQRx, a company focused on lowering direct member costs and creating new medicines at radically lower prices. EQRx will specifically target specialty drugs like oncology medicines. This would deliver significant prescription drug savings for our members.
These are only a few of the strategies we've initiated to help make prescriptions more affordable. We understand that success depends on strategies that evolve and expand.
Looking ahead, we are firm in our commitment to making drugs more affordable, but we must be flexible in our approach. We will be bold in the design and testing of new approaches, and we will scale up those that work.
Changing the standard of how Americans pay for care
Another reason health care costs have risen so quickly and consistently is because the old way of paying for care prioritized the wrong thing: an outdated payment model has rewarded doctors and hospitals for the number of procedures they performed.

At Blue Cross NC, we're doing things differently, focusing instead on paying for the quality, not the quantity, of care. Our industry-leading value-based care program, Blue Premier, is at the heart of our efforts to make health care more affordable for all North Carolinians.
Under value-based care, providers and insurers work together to set goals to help patients receive better, more affordable, more coordinated care. Blue Premier takes these goals a step further by building toward shared financial risk. These shared-risk agreements reward providers for delivering better quality and greater cost savings to their patients. Doctors, hospitals and insurers all work together to deliver high quality health care in the most affordable way possible. Blue Premier includes a dozen North Carolina health systems and almost 900 independent physician practices.
In 2020, Blue Premier generated $197 million in cost savings.10 In 2019, savings amounted to $153 million.10 That's a pretty remarkable accomplishment; in its first two years, Blue Premier saved our members $350 million.
These savings weren't created by cutting corners. They grew out of our careful collaboration with providers to enhance the quality of care, and they prove that you can improve quality while reining in costs. By rewarding more preventive, more collaborative care, Blue Premier helps prevent serious and costly health problems before they arise.
For example, in 2020 our adult members with a Blue Premier provider saw a 15% reduction in unplanned hospital readmissions.11 More members controlled their blood pressure. Today, nearly 900,000 members (and counting) receive high-quality care from a Blue Premier provider.12
More and more Blue Cross NC members are benefitting from our move to value-based care. By working with doctors and hospitals to change the way we pay for care, we're making health care better, simpler and more affordable.
These advances are just the start. Blue Cross NC has committed to supporting independent providers and extending the reach of value-based care, so that more members will see the cost and quality benefits that value-based care can bring.
Building a stronger health care system
North Carolina is a large and diverse state. We continue to serve members living in all 100 counties, as we have since the Affordable Care Act began. Blue Cross NC recognizes that many communities don't have enough health care professionals.13 Our work to strengthen independent practices in every region of the state is keeping our members healthy and saving them money.
At the height of the COVID-19 pandemic, we invested heavily in a plan that has helped 513 local primary care practices­ - serving 500,000 members - weather financial challenges that few could have anticipated.14
To strengthen the many independent practices that faced sudden decreases in patient traffic, we established our Accelerate to Value program and quickly began distributing "catch-up" payments to help eligible practices stay afloat. By the fall, we paid nearly $20 million15 to participating providers through this program, helping them through trying times and giving them a pathway into our value-based care program.
Last year, we collaborated with Deerfield Management Company to form the joint venture company Alo.  Alo provides independent practices with administrative support and the high-tech tools they need to coordinate patient care. It provides infrastructure and support services to reduce administrative burdens and help physicians avoid burnout. The joint venture makes it easier for physicians to share data and insights to identify and address opportunities to improve care. With these and other resources, Alo helps physicians maximize management flexibility, so that their practices will thrive during this period of tremendous change.
In addition, through our collaboration with Caravan Health we created an accountable care organization (ACO) that brings value-based care to rural and community hospitals across the state.
Our investments in independent practices play an important role helping North Carolinians in remote areas and underserved communities access health care that is more affordable and better quality.
Addressing non-medical drivers of health
Of course, we also recognize that good health depends on so much more than routine checkups and quality hospital care.
Meeting basic needs beyond traditional medical care is the foundation for good health, but not everyone has access to the same resources to meet these needs. Things like income, transportation, housing, and access to healthy foods and health care are all equally - if not more - important to our overall health. Health equity remains a concern, and many people face significant barriers to needed resources.
These indirect (non-medical) drivers of health play an important role shaping the overall health of a community. Data show a direct link between the ZIP code where we live and our life expectancy, which can vary widely for people living across a county line – or even across town – from one another. Simply put, those living in communities with fewer resources stand a greater chance of chronic health problems.
For example, the average life expectancy in Scotland County is 73 years. Just a few miles to the north in Moore County, it's 79 years. That's a six-year difference.16 Our chances of living a healthy life shouldn't come down to sheer luck.
Inequities in community health impact us all. A healthier North Carolina will reduce the strain on our health system and minimize reliance on emergency room visits. This ultimately lowers health care costs for everyone.
That's why we're committed to helping individuals and communities address drivers of health. Currently, Blue Cross NC efforts specifically prioritize food security, because a healthy diet is the most commonly reported unmet social need.
Food security is our priority, but it's hardly the entire scope of our work. We are also testing new programs to address social isolation. This includes our support of efforts to help people with low incomes get transportation to vital health care services, no matter where they live.
Looking forward, forward thinking
Blue Cross NC has been serving North Carolina since 1933. For generations, we have remained committed to making health care simpler and more affordable.
Still, our eyes remain set on the future, focused on finding new ways to help our members get healthy and stay healthy. Why? Because Blue Cross NC is driven by a singular purpose: to improve the health and well-being of our customers and communities – and we won't stop until health care is better for all.
Browse related articles
© 2023 Blue Cross and Blue Shield of North Carolina. ®, SM Marks of the Blue Cross and Blue Shield Association, an association of independent Blue Cross and Blue Shield Plans. Blue Cross NC is an abbreviation for Blue Cross and Blue Shield of North Carolina. Blue Cross and Blue Shield of North Carolina is an independent licensee of the Blue Cross and Blue Shield Association.