How price shopping for health care can save you money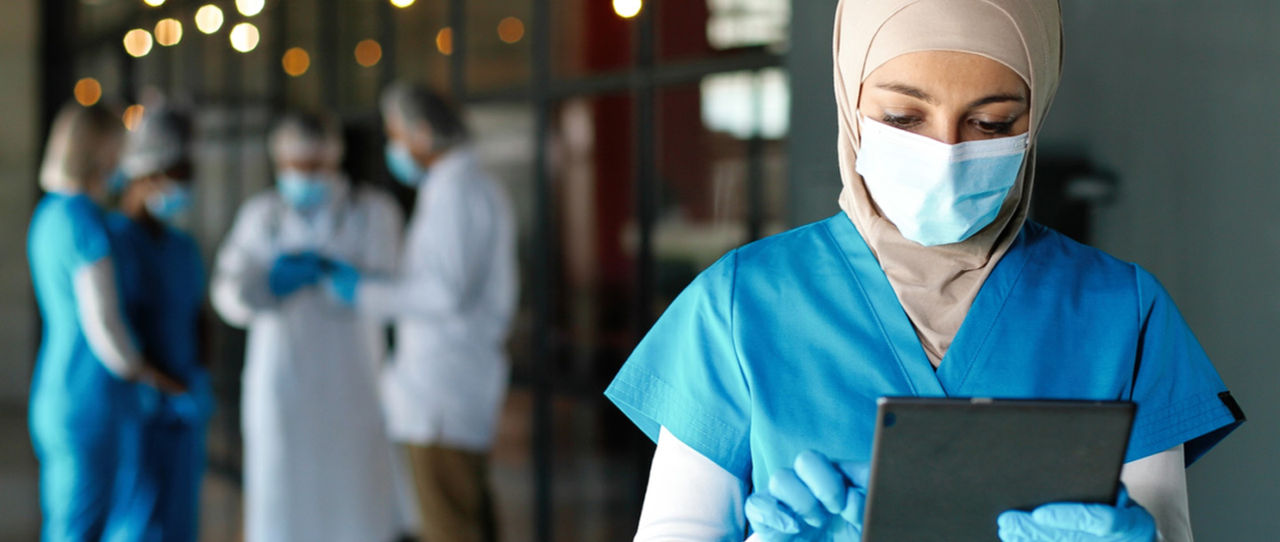 Early last year, Chris Privett scheduled an MRI of his aching left shoulder, fully prepared to receive a hefty out-of-pocket bill, as he hadn't met his annual health insurance deductible yet. The day after he marked that MRI on his calendar, he received a call from his health insurer, Blue Cross and Blue Shield of North Carolina (Blue Cross NC), telling him he'd pay a lot less - $340 less, to be exact - if he got exactly the same procedure at another clinic. He immediately called to switch his appointment to the more affordable clinic, which was located only a block from where his MRI was first scheduled.
Chris's story goes to show two things: Health care costs can vary widely among clinics, and it pays to price shop.
We all know that health care is too expensive. But most people don't know they can shop for medical care the same way they might shop for a plane ticket or a new car.
More North Carolinians prefer Blue Cross NC over any other health insurer.1 As the state's preferred health insurer, we have a responsibility to help our members find affordable, high-quality care when they need it.
As we start 2022, here are three ways to save on health care costs this year.
Use our cost transparency tool
It's hard to believe, but the cost of many common procedures can vary by thousands – in some cases tens of thousands – of dollars within the same city. Or, as Chris found out, on the same street. When patients don't have easy access to this information, they're kept in the dark about just how much care costs – and how much they'll have to pay out-of-pocket – until the final bill arrives.
Blue Cross NC believes in cost transparency. In 2012, we launched a groundbreaking cost comparison tool that allows members to compare the cost and quality of common procedures before they make important care decisions.
In 2015, we went a step further and made the tool available to all North Carolinians. Everyone, whether they are a Blue Cross NC member or not, can quickly search for common procedures like MRIs, knee replacements or mammograms and see how the cost varies between nearby providers.
For example, a search for bariatric surgery shows the cost, before insurance, at $37,000 at one clinic, but $27,000 nine miles down the road. That's no small difference, especially if you have an out-of-pocket deductible to meet.
Take advantage of SmartShopper®
In 2018, we rolled out a new program called SmartShopper, a cost-savings program that pays members to shop for certain medical procedures. Eligible members can cost shop more than 100 common procedures like colonoscopies and CT scans – two examples of procedures that have a wide variety of price tags – and get paid cash for visiting SmartShopper eligible providers.

One Blue Cross NC member, Martha Songayllo-Diamond, got paid $1,000 for two colonoscopies using SmartShopper. And, since Blue Cross NC covered the full cost of both procedures, she made money rather than spending money.
Log in to Blue Connect to see if you're eligible for the program.
If you're not a Blue Cross NC member, you can call different clinics or visit their websites to compare prices.

While it might take a little more time, it will save you money, and over time it helps reduce the cost of health care for all-but especially for you. And remember, look for an in-network provider when possible to keep your costs down.
Browse related articles
Disclosures:
Blue Cross NC Brand Tracking; Ipsos; July 2021
© 2023 Blue Cross and Blue Shield of North Carolina. ®, SM Marks of the Blue Cross and Blue Shield Association, an association of independent Blue Cross and Blue Shield Plans. Blue Cross NC is an abbreviation for Blue Cross and Blue Shield of North Carolina. Blue Cross and Blue Shield of North Carolina is an independent licensee of the Blue Cross and Blue Shield Association.