How to take charge of your dental and vision health coverage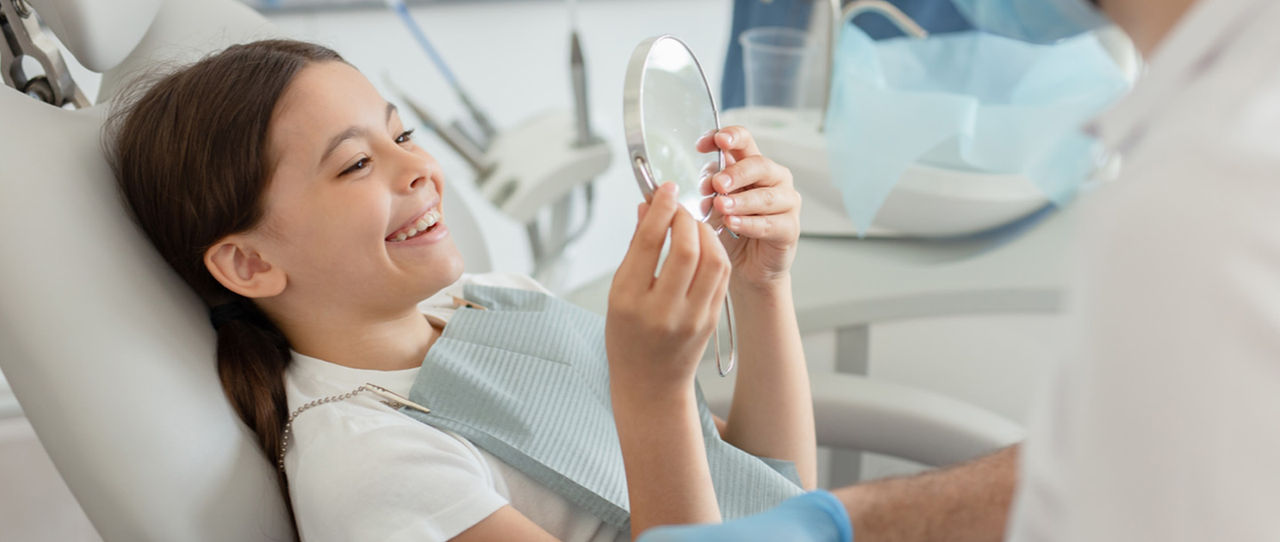 We all understand the importance of going to the doctor when we are feeling unwell or for our annual checkup. But what about making sure that our teeth and eyes are healthy too?
If you're working on your health by getting annual physicals, eating healthier, or exercising, you should consider taking care of your dental health and vision care as well. It makes a difference.
You might be surprised at how much your dental health affects the rest of your body. Most people don't realize that it plays a significant role in their overall health.

Studies have shown that poor dental health can lead to conditions such as:

Endocarditis

Cardiovascular disease
Pregnancy/birth complications
Pneumonia
Pain and discomfort
Inflamed gums can cause inflammation and bacteria to spread throughout the body. This can impact other organs and your overall health.
The Mayo Clinic calls your oral health a window into your overall health. So it's important to take care of your teeth at home and get regular dental check-ups. If you are pregnant or have coronary artery disease or diabetes, oral health is extra important for you.

A benefit of buying dental insurance from Blue Cross and Blue Shield of North Carolina (Blue Cross NC) is that we look at people's medical and dental claims together. This allows us to make sure they are getting the preventive treatment needed that may impact their overall health. And we send out reminders to at-risk members who have our medical and dental plans and have not had a yearly check-up.
Taking care of your vision and eyesight can have impacts beyond your eye health, too. Your mobility, education, ability to drive a car – all these things can be influenced by your vision.

Having poor ocular health can be scary. Studies have shown that people find eyesight loss to be the worst physical ailment that could possibly happen, relative to losing memory, speech, hearing, or a limb.

The good news is that half of all causes of blindness can be prevented.

What's more, regular eye exams can detect high blood pressure, diabetes, heart disease and high cholesterol. When you catch it early, you can start treatment earlier.

Even if you don't have any known vision problems, you should get your eyes checked as often as your doctor recommends. And you help can keep your eyes healthy at home by:

Eating a healthy and balanced diet

Wearing sunglasses outside to avoid damage
Knowing your family medical history (some eye diseases run in families)
Get regular exercise
Avoid smoking, which increases the risk of age-related eye diseases
So, you want to start prioritizing your dental and visual health?
It starts with enrolling in dental and vision coverage through a health plan provided by your employer, schools, or parents.

In most cases, you can also sign up for dental and vision coverage through Medicaid. Or, if you have a marketplace or individual plan, you can look for dental and vision coverage options there.
Blue Cross NC dental plans may include:
Preventive care services, like cleanings and x-rays

Fluoride treatments for kids
Support for basic services like fillings
Support for major services like oral surgery or dentures
Blue Cross NC vision plans may include:
Routine eye exams

Discounts on or allowances for glasses and contact lenses
Discounts on Lasik procedures
© 2023 Blue Cross and Blue Shield of North Carolina. ®, SM Marks of the Blue Cross and Blue Shield Association, an association of independent Blue Cross and Blue Shield Plans. Blue Cross NC is an abbreviation for Blue Cross and Blue Shield of North Carolina. Blue Cross and Blue Shield of North Carolina is an independent licensee of the Blue Cross and Blue Shield Association.