Our registered nurses help find solutions for you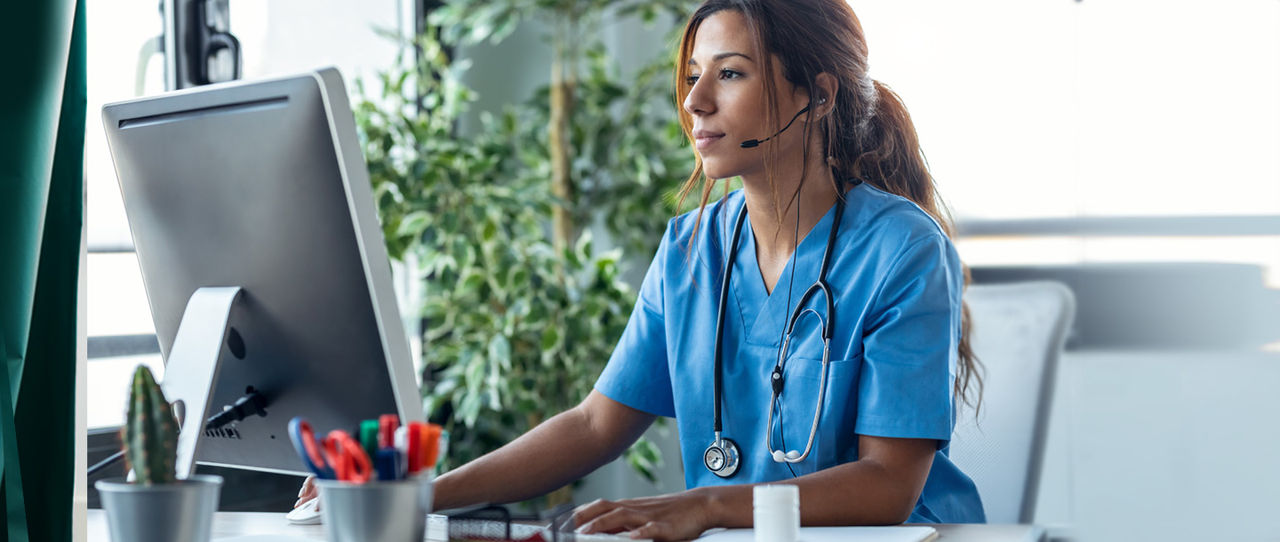 If you have a complex health challenge, you know how hard it can be. You might be juggling visits with three or four different doctors. You likely have a lot of prescriptions to handle. You might have questions about your health problem or treatment plan. Or, you may be struggling to stick to new lifestyle changes.
Our nurses care about you
Blue Cross and Blue Shield of North Carolina (Blue Cross NC) nurses will work with you and your health team. They will also connect you to resources. They answer questions about your coverage and your treatment plan. Our nurses work around your schedule.
They are also a bridge to other experts, such as:

Social workers

Mental health providers
Dieticians, and more
Removing barriers and steering complexities
Nurses help remove any blocks that may get in the way of taking charge of your health. They are your own advocate. They are by your side to navigate the complicated health system.
The nurses provide:

Education about your health status and treatment choices
Communication with your doctor(s) and health care team
Help with managing your medications
Help with understanding or managing your benefits
Support and guidance in coordinating your health care
Access to community resources that might be helpful
Here are a few of their stories.
Brian is a 58-year-old man who was diagnosed with a heart condition after a hospital stay. He decided to talk with a Blue Cross NC nurse because he wasn't feeling well. Brian had very little energy and felt depressed. He was about 50 pounds overweight, and because of his heart condition, he was taking many medications.
The nurse worked with him and his wife to set a realistic plan. In just eight weeks, he said he was feeling better than usual. He had lost eight pounds and was feeling more hopeful. He is now eating better and walking four days a week.

When Robin was diagnosed with breast cancer, she was connected to a nurse. Robin had a lot of questions and was overwhelmed by the amount of oncology resources. Robin's nurse helped answer her questions. Together they worked on a list of questions to ask her doctor. This helped Robin feel more prepared for her visits.
Now, a breast cancer survivor, Robin says, "In the scary world of dealing with breast cancer, my nurse advocate was my most consistent support. Knowing that I had such a knowledgeable and caring nurse in my corner really helped tremendously. The battle could have been so much scarier and mystifying without her guidance and genuine care."

Heather's wish to stay at home
At 98-years-old, Heather's main goal is to stay at home, out of the hospital. Her nurse advocate has been working with her for four years. Together, they discuss concerns, primary care visits, and resources available to Heather.
When her nurse discovered Heather was skipping meals, she sprang into action. Her nurse arranged for a local meal delivery service to have a microwave donated. Knowing Heather also does not have a caregiver in her home or nearby, her nurse arranged other organizations to visit and check up on her in person.

Heather's nurse advocate takes great pride in her job and the chance to care for Heather. "This member is very dear to my heart," she says. "I am always impressed by her ability to persevere.
Our nurses are just a phone call away, and they're available 24/7 through Health Line Blue. If you need ongoing support, call the number on the back of your insurance card and ask about our case management program. We're here to help.
© 2023 Blue Cross and Blue Shield of North Carolina. ®, SM Marks of the Blue Cross and Blue Shield Association, an association of independent Blue Cross and Blue Shield Plans. Blue Cross NC is an abbreviation for Blue Cross and Blue Shield of North Carolina. Blue Cross and Blue Shield of North Carolina is an independent licensee of the Blue Cross and Blue Shield Association.