We cannot fulfill our mission without explicitly addressing health disparities and inequities.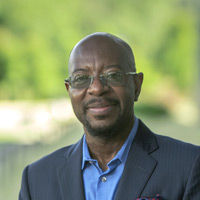 Tunde Sotunde, MD, MBA, FAAP
President and Chief Executive Officer
Our DEI priorities and efforts
Diversity at Blue Cross and Blue Shield of North Carolina is not just for our employees. Our purpose is to improve the health and well-being of our customers and communities - we won't stop until health care is better for all.
We believe the health of our state depends on the economic strength of our local communities, which includes the impact of small and diverse businesses. Our suppliers are key to the success of our mission. We want to work with businesses that are at least 51% owned, operated and controlled by those from underrepresented communities, including but not limited to:
Lesbian, Gay, Bisexual and Transgender-owned Business Enterprises (LGBTBEs)
Minority-owned Business Enterprises (MBEs)
Veteran-owned Business Enterprises (VETs)
Women-owned Business Enterprises (WBEs)
Disabled-owned Business Enterprises (DBEs)
Small Business Enterprises (SBEs)
Products and services we use
We want diverse partners with quality products and services, competitive prices and excellent customer service. Below is a partial list of our products and services that may be a good fit for you:
Advertising and Marketing Services
Applications Development
Computer Hardware and Software
IT Systems and Infrastructure
Staffing and Consulting Services
Facility and Construction Services
Facility Supplies and Services
Legal and Financial Services
Professional Services and Consulting
Special Events Management
Training and Development Programs
Health Care Services
Frequently asked questions
Blue Cross NC will consider new suppliers based upon business needs, existing contractual relationships and supplier product and service offerings.
Contract duration varies. When a contract is up for renewal, Blue Cross NC may invite qualified suppliers to participate in a bid opportunity. Blue Cross NC reserves the right to continue pre-existing relationships without conducting new bids.
Certification means your organization has been reviewed and confirmed by a third-party certifying agency as a diverse-owned business. Suppliers are responsible for acquiring and maintaining valid certification.
© 2023 Blue Cross and Blue Shield of North Carolina. ®, SM Marks of the Blue Cross and Blue Shield Association, an association of independent Blue Cross and Blue Shield plans. All other marks and names are property of their respective owners. Blue Cross and Blue Shield of North Carolina is an independent licensee of the Blue Cross and Blue Shield Association.